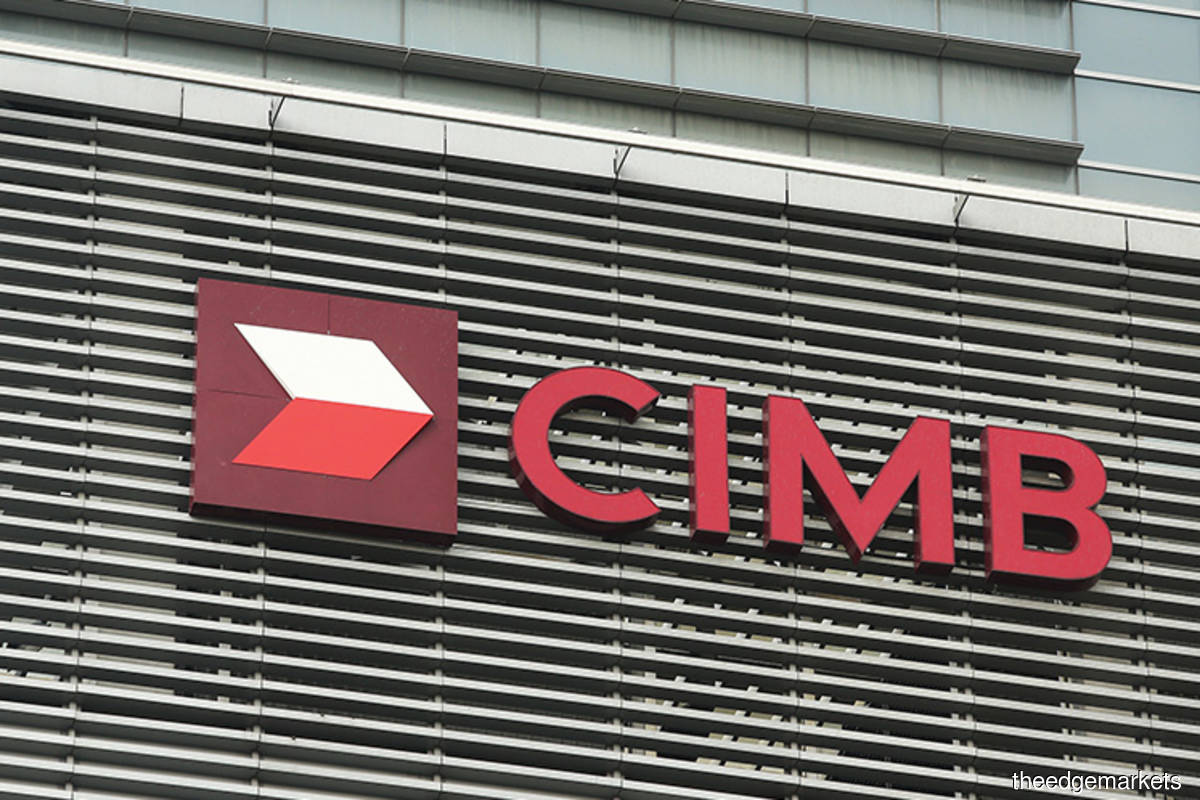 KUALA LUMPUR (Nov 30): CIMB Group Holdings Bhd and Hong Leong Bank Bhd (HLB) were at the opposite ends of the spectrum this morning, with the former being one of the top losers on Bursa Malaysia and the latter the local bourse's top gainer.
CIMB was the fourth top loser on Bursa today, falling by 3.92% or 15 sen to RM3.68 apiece as at 9.52am. At that price, CIMB had a market capitalisation of RM36.52 billion. It saw 14.12 million shares transacted.
In contrast, HLB was the local bourse's top value gainer as at the time of writing. It was up by 3.29% or 56 sen at RM17.58 apiece, valuing it at RM38.11 billion. It saw 110,400 shares change hands.
HLB's parent Hong Leong Financial Group Bhd (HLFG) posted a minor gain as well, rising by 0.62% or 10 sen to RM16.20, valuing it at RM18.69 billion.
The diverging performances of CIMB and HLB may be attributed to their latest quarterly results posted last Friday.
HLB's net profit was up by 5.9% to RM728.9 million for the first quarter ended Sept 30, 2020 (1QFY21), from RM688.68 million previously, while its revenue grew by 11.01% to RM1.35 billion from RM1.22 billion for the corresponding quarter of the previous year.
CIMB saw its net profit for the third quarter ended Sept 30, 2020 (3QFY20) fall by 80.8% to RM194.4 million from RM1.01 billion a year prior. Its revenue or operating income for the quarter slipped 3.7% to RM4.46 billion from RM4.64 billion.
As for some of the other banks listed on Bursa, Public Bank Bhd also saw a minute gain, rising by 0.21% or four sen to RM18.64, valuing it at RM72.36 billion. It saw 726,400 shares done.
Alliance Bank Malaysia Bhd was also up, rising by 0.39% or a sen to RM2.59, giving it a market value of RM4.01 billion.
Meanwhile, Affin Bank Bhd was down by 1.88% or three sen at RM1.57, valuing it at RM3.27 billion, with 352,100 shares done.
As for Malayan Banking Bhd (Maybank), it dipped by 0.36% or three sen to RM8.26, valuing it at RM92.85 billion. It saw 553,900 shares transacted.
The Financial Services Index, which counts banks as its constituents, was down by 0.08% or 11.88 points at 14,251.22.