This article first appeared in The Edge Malaysia Weekly, on November 22, 2021 - November 28, 2021.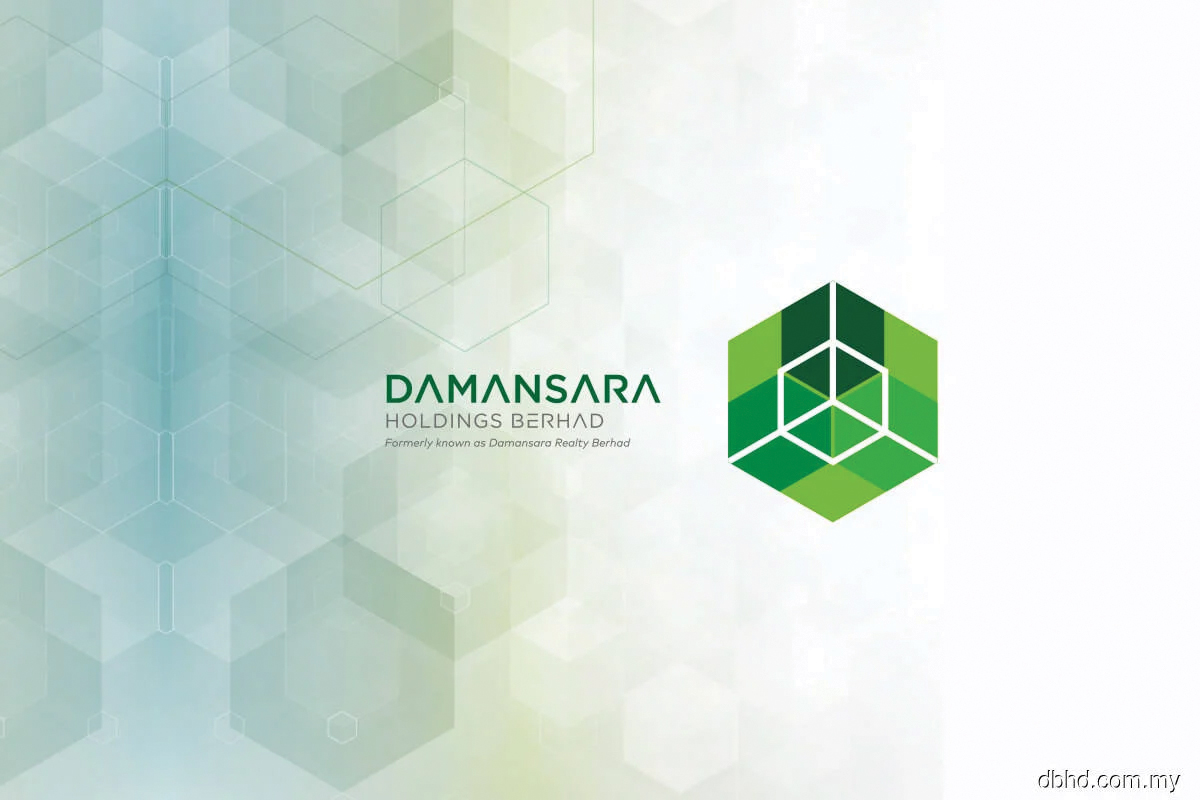 JOHOR Corp, the state-owned investment company for Johor, is in the midst of privatising Damansara Holdings Bhd after taking over a 49.57% stake in the group owned by Datuk Daing Malek Daing Abdul Rahman for RM78.91 million.
The consideration is the same paid by Daing Malek when he acquired a 51% stake in Damansara from JCorp back in 2014.
Why is JCorp essentially reacquiring the stake it sold to Daing Malek some eight years ago?
According to sources, JCorp is undergoing a large-scale restructuring exercise that entails a full-scale review of its business ventures.
Damansara's financial performance over the period 2014 to 2021 indicates that the group was growing until it was hit by the Covid-19 pandemic in the financial year ended Dec 31, 2020 (FY2020). Another factor was lower contribution from the Central Park development in Johor Baru.
The group's main business is integrated facilities management (IFM), which has been expanding over the years. It contributed RM264.45 million in revenue in 2019.
As for the property services and parking divisions, both contributed a combined RM188 million in revenue in 2014. However, after Daeng Malik acquired JCorp's stake in Damansara in 2014, property and land development started to became one of the major contributors to group revenue and earnings.
The development of the Central Park project was a key catalyst. A joint venture between Damansara's subsidiary Damansara Realty (Johor) Sdn Bhd and China's Country Garden Holdings Co Ltd, the project entails the development of freehold land measuring 53 acres in Tebrau into an integrated township. The land is part of a 63-acre land parcel that Damansara acquired from JCorp for RM141.5 million.
Central Park has an estimated gross development value (GDV) of RM3.5 billion and gross development cost of RM2.98 billion. The land was valued by an independent valuer at RM333 million, which means that Damansara had obtained the land from JCorp — at the time a substantial shareholder of Damansara as it owned a 15.2% stake — at a deep discount of 57.5%.
However, it was only in FY2019 that contribution from Central Park could be recognised by JCorp, through its share of profits from associates.
During the year, the share of profit from associate company amounted to RM11.5 million, making up 42% of the group's profit before tax (PBT) of RM27.35 million. It is believed that a large chunk of the profits from associates came from the Central Park project, in which Damansara holds a 30% share.
But in FY2020, JCorp's share of profit from associate company fell 66% to RM3.9 million. Together with the overall decline in revenue during the year due to the Movement Control Order (MCO), which limited its IFM segment, Damansara fell back into the red.
Prior to that, Damansara had managed to make decent profits between FY2017 and FY2019 of RM17.86 million to RM23.3 million.
The company changed its financial year-end from Dec 31 to June 30 starting in 2021. In the 18-month period to June 30, 2021, it posted a net loss of RM41.4 million, with a share of profit of associate company of RM4.7 million during the period.
So far, Damansara has collected a total RM16.2 million of profit from its associate company between FY2019 and 18MFY2021.
Why acquire Damansara?
There could be several reasons why JCorp is acquiring Damansara.
One could be that JCorp wishes to consolidate the services of Damansara's IFM and project management consultancy (PMC) business directly under its stable, so that it can reduce costs and optimise margins. Moreover, many of Damansara's IFM and PMC contracts come from the JCorp group.
In 18MFY2021, HC Duraclean Sdn Bhd, a Damansara subsidiary under the IFM segment, provided RM25.82 million worth of services to KPJ Healthcare Bhd, an associate of JCorp, for rental of cleaning equipment, sales of toiletries, rental of toilet equipment and others.
Another Damansara unit, Metro Parking (M) Sdn Bhd, paid RM5.88 million for rental of spaces for parking operations to KPJ during 18MFY2021,while Damansara paid JCorp RM2.8 million for the same reason. Meanwhile, JCorp paid TMR Urusharta Sdn Bhd, an IFM company under Damansara, for facility management services.
JCorp is also a big land and property developer through Johor Land Bhd (JLand) and Damansara Assets Sdn Bhd. By consolidating Damansara into the group, JCorp could streamline its property development business. In 2019, JLand recorded a revenue of RM900 million.
Meanwhile, Damansara Assets owns 1.5 million sq ft of net lettable area (NLA) of office space in Kuala Lumpur and Johor Baru, and 0.97 million sq ft of NLA of shopping mall space in the southern capital city.
Once Central Park is directly under its stable, it could eventually prove to be a valuable part of JCorp's property development assets. Furthermore, the Johor-state owned investment holding company would get direct management of the project, rather than have another layer of management through Damansara.
The acquisition of the stake from Daing Malek and privatisation that follows could also be seen as JCorp recouping its Central Park land, which was sold at a deep discount to Damansara and Country Garden in 2017.
The offer price of 50 sen per share was also identical to the price paid by Daing Malek when it acquired the 51% stake from JCorp in 2014. Therefore, on paper, both Daing Malek and JCorp do not make a loss in the transaction. It is worth noting that Damansara has not paid any dividends over the past decade but in FY2017, it undertook a bonus issue on the basis of one bonus share for every two ordinary shares held in Damansara.
In the attempt to privatise Damansara, however, it would appear that the minority shareholders of Damansara are trying to force JCorp to increase the offer price for their shares. The offer, which originally ended on Nov 8, was extended until Nov 22, before being extended again to Dec 17, 2021.
As at Nov 18, JCorp's shareholding had reached 254.17 million shares or 79.83% of the total issued shares of Damansara. It needs another 10.17%, or 32.37 million shares, to reach the 90% aggregate to delist Damansara.