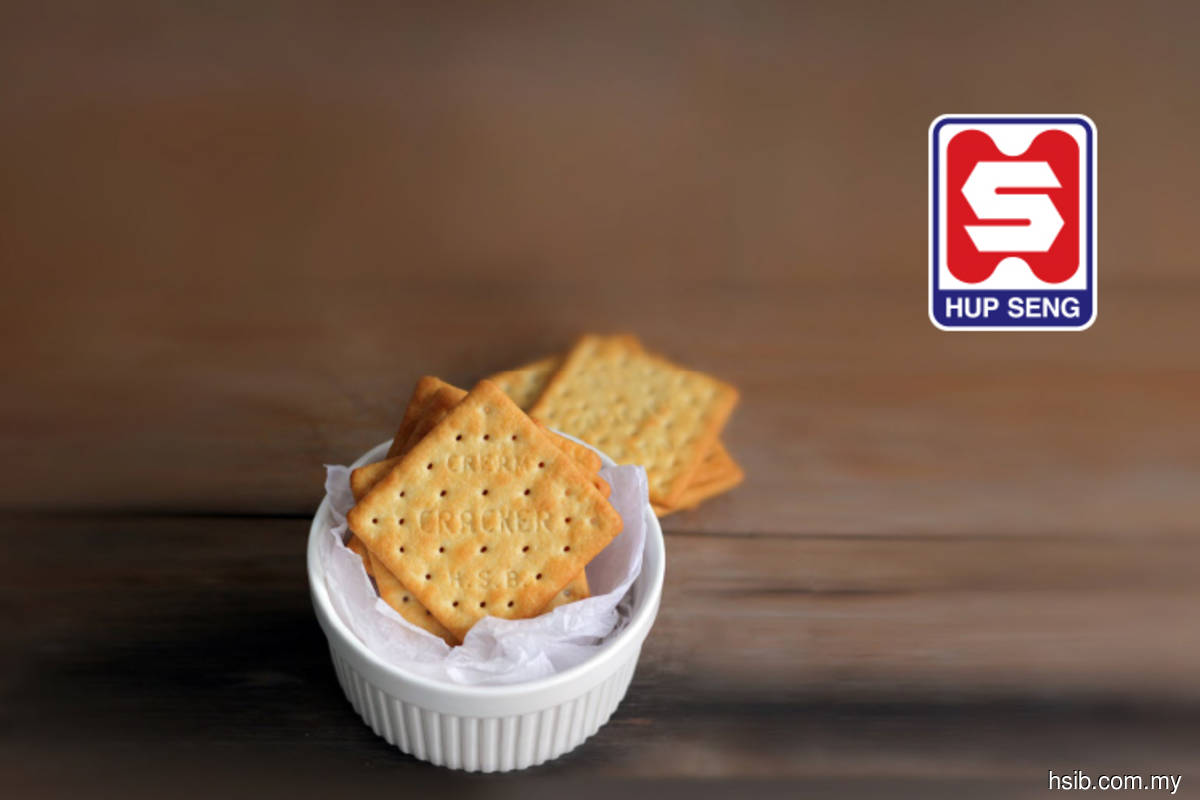 KUALA LUMPUR (Oct 25): Shares in biscuit maker Hup Seng Industries Bhd retreated and fell as much as 3.85% on Monday morning (Oct 25) following the latest findings by Hong Kong's consumer watchdog claiming that cancer-causing substances were detected in biscuits and crackers including those produced by the Malaysian group.
The stock opened unchanged at 91 sen before plunging to hit an intra-morning low of 87.5 sen, with 2.96 million shares traded as at the time of writing. 
Last week, the Hong Kong Consumer Council announced that 60 samples of pre-packed biscuits and crackers it tested contained cancer-inducing elements, such as glycidol or acrylamide. 
The council also found that 40% of the products analysed had misleading nutrition labels. 
In a statement on Saturday, Hup Seng Industries' subsidiary Hup Seng Perusahaan Makanan (M) Sdn Bhd said it will extend its fullest cooperation to the authorities in their investigation if required.
"We wish to ensure that our special cream crackers manufactured and marketed in Malaysia are fit for human consumption and in compliance with the local regulations, quality standards and food safety standards.
"Being a socially responsible food manufacturer since 1958, product quality and safety have always been our first and foremost priority," it noted. 
Meanwhile, it was reported over the weekend that the Ministry of Health (MoH) was conducting a verification on the company's premises.
"The factory premises of [Hup Seng] hold HACCP (Hazard Analysis and Critical Control Points) and KKM (MoH) certificates," the ministry told Bloomberg. 
According to the group's website, Hup Seng is one of the leading cracker/biscuit manufacturers in the country, and its subsidiary companies engage in the manufacture and sale of crackers/biscuits and confectionery food items.