This article first appeared in Forum, The Edge Malaysia Weekly, on August 23, 2021 - August 29, 2021.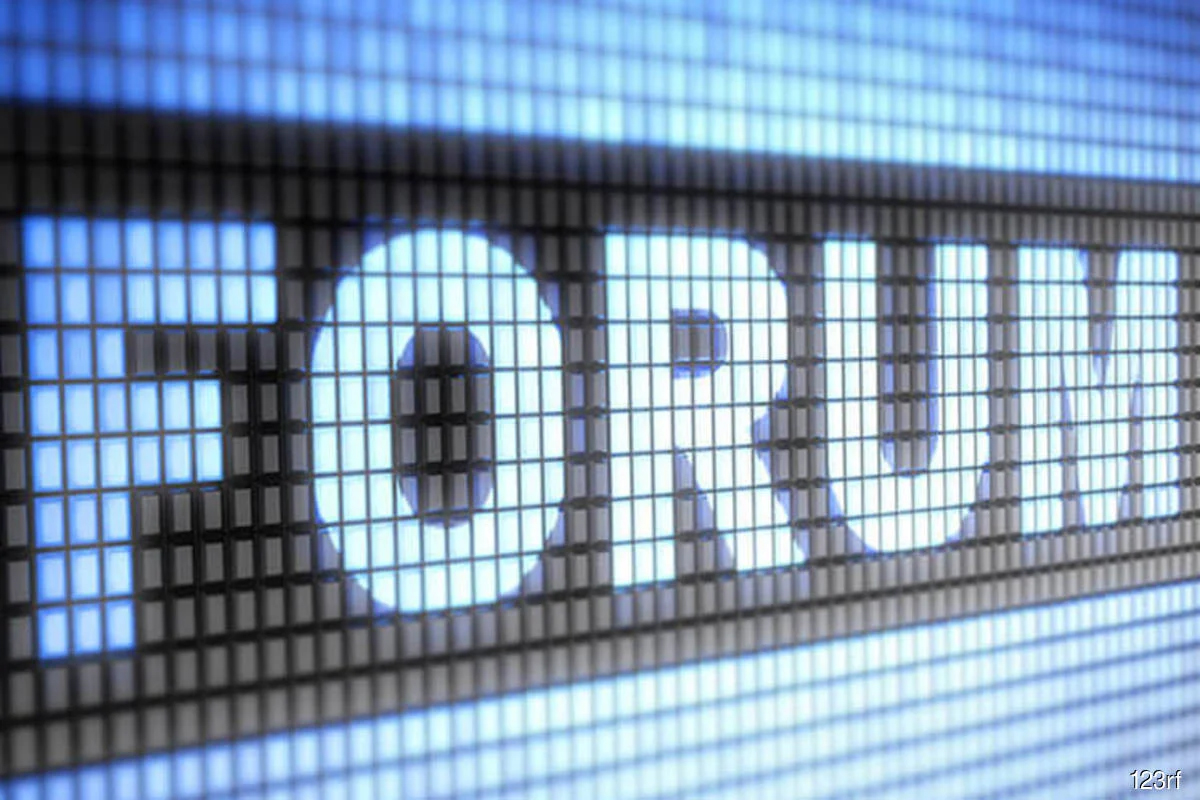 Covid-19 stalled economic production severely when it hit the global economy in 2020. Economic multilateralism hit its lowest point when the global supply chain was disrupted, especially with China's supply chain disruptions.
Sources from UNCTAD 2020 revealed that Malaysia's export and foreign direct investment-led growth were threatened due to a 45% reverse of global FDI flows into Asia. Malaysia's GDP declined in 2Q2020, contracting 17.1% following a shutdown of its economy due to the Movement Control Order.
However, such a stagnant period was temporary. After 20 months, we have seen how the world economy accelerated towards normalisation. Despite ongoing debates, multilateralism is still one of the established economic paradigms to boost national and global trajectory.
Following the US' withdrawal from the original Trans-Pacific Partnership Agreement (TPPA), the agreement was renamed as the Comprehensive and Progressive Trans-Pacific Partnership (CPTPP). On March 8, 2018, Malaysia signed an agreement indicating its willingness to participate in the multilateral agreement, but has yet to ratify the partnership officially. While the Ministry of International Trade and Industry (Miti) is working towards a decision on ratification, it is important to assess the implications of CPTPP on Malaysia by examining four areas.
1. What does CPTPP mean for Malaysia?
CPTPP provides for a significantly large market, an economic pool totalling 13.5% of global GDP. This will provide Malaysia with greater access to the world economy's 495 million consumers, which will offer new and untapped opportunities that will benefit Malaysian exports. Palm oil, rubber and electronics that are manufactured in Malaysia would have greater access to these new markets, including economies as diverse as those of Canada, Peru and Mexico.
CPTPP — more so than the original TPPA — will include new economies, boosting the argument that Malaysia will have access to a large global market unlike other trade agreements it has already committed to. In addition, new economies are set to join, such as the UK, which has formally submitted its accession to CPTPP. The more members participate, the better for each economy. Research shows that Taiwan's participation would further boost Malaysia's GDP.
While enjoying such privileges, Malaysia will commit to a range of standards, including pursuing the minimum necessary approach to certification in health and safety requirements; applying "equivalence" to sanitary and phytosanitary (SPS) measures of other parties and requiring prior notification of any proposed SPS measures; adopting international standards for other non-tariff measures; accepting the supplier's declaration of conformity, excluding medical devices; and significantly reducing the cost and complexity of trade between CPTPP members.
There are 11 exemptions being negotiated to protect local economies. They reflect the survival interest of domestic economic players as well as to protect Petroliam Nasional Bhd (Petronas) as the national petroleum manufacturer. In terms of the bumiputera economy, Malaysia is given broad powers to pursue the bumiputera development agenda, which negates sceptical views of CPTPP multilateralism towards the bumiputera community.
In terms of the service-based industry, the local market is still expected to dominate in the areas of property valuation, patient services and tourist guides. These exemptions manifest the government's efforts to protect the interests of the local economy, although some adjustments are still expected, in adhering to the demands of CPTPP-based multilateralism.
In addition to the benefits of accessing a larger market, one of the benefits that CPTPP will provide Malaysia is that our economy will be subject to international rules, which will boost our internal governance. This includes chapters on public procurement and state-owned enterprises (SOEs), as well as on labour.
Civil society groups have long called for the Malaysian economy to improve on transparency measures and adhere to international standards on the above subjects. In one fell swoop, CPTPP will mandate us to change our laws to improve the way we procure goods and services, manage our government-linked companies (GLCs) and treat our workers.
2. Alleged setbacks for the economy
With its opportunities, CPTPP comes with some necessary sacrifices that could pose as setbacks to the Malaysian economy. Most notably, the tariff losses of ratifying CPTPP could amount to an annual loss of income of US$1.6 billion. This, of course, is customary when joining or establishing any free trade agreement (FTA) with any trade partners. It is a loss offset by the gains of new trade. However, looking at CPTPP and its current members, the gains that are supposedly meant to offset the loss of tariffs may be minimal, which is something to be cognisant about.
Research estimates that by ratifying CPTPP, Malaysia is expected to experience a trade imbalance, with imports growing faster than exports, to the amount of US$2.4 billion per annum. However, this is not to say that Malaysia will lose out. In fact, the ratification of CPTPP will boost both imports and exports. This, of course, is in view of the current state of Malaysia and our current economic and consumption trends. So, any changes to our economic structure may yet be able to change our trade balance, boosting export growth further down the line.
On that note, the ratification of CPTPP does set in stone certain provisions and regulations that could prove to negatively impact specific sectors of the Malaysian economy. With over 30 chapters dealing with multiple sectors of a country's economy, it is arduous to detail all of this data. Speaking of which, under the chapter on digitalisation and e-commerce, there are provisions, regulations and prohibitions that may set back the growth of Malaysia's data industry.
With prohibitions on data localisation measures, not only will Malaysia's data localisation laws be rendered moot but the data banks, centres or any related data services that are being developed in our domestic markets may be left obsolete, unless immediate changes are made to strengthen our local data services industry through specific policy prioritisations.
3. Strategies to approach the setbacks
Given the benefits and setbacks to the Malaysian economy, Miti — alongside other government entities, including the Economic Planning Unit (EPU), the Ministry of Finance (MoF) and other relevant sector-specific ministries — is urged to draft strategic policy recommendations for Malaysia to mitigate the potential negative impacts of the CPTPP ratification.
The key thrust to survive in any multilateral arrangement is to have a highly competitive nation. Progressive economies such as Singapore, Taiwan, Hong Kong and South Korea prove that size and amount of resources are not material in ensuring that multilateral economics can succeed.
For the record, in 2019, Singapore was ranked No 1 as the most competitive nation in 2019's Global Competitiveness Report, followed by Hong Kong at No 3, Taiwan at No 12 and South Korea at No 13 (World Economic Forum, 2019). They were able to circumvent the challenges of multilateralism and in fact boosted their national competitiveness, giving birth to robust economic policies in each nation. Malaysia was ranked No 27 that year.
As argued earlier, digitalisation and e-commerce are two potential setbacks Malaysia has to respond to in CPTPP. Interestingly, the Covid-19 pandemic and consequent economic lockdowns have nudged the country to adopt both digitalisation and e-commerce, regardless of its insufficient preparation (and resistance).
Malaysia's economy and education have shifted tremendously from traditional face-to-face interactions to mostly (if not fully) digital. Throughout the transformation, data mobilisation has been important to ensure greater access by the people for economic, education and other purposes. In the long term, the country needs to craft an ecosystem that ensures synergy between capital, labour and data.
Data should not only be made accessible to the elite but be democratised, reaching all sectors and individuals across the country. While doing so, people will be exposed to more digital opportunities while transitioning to fully Industrial Revolution 4.0. Covid-19 has accelerated digital transformation, regardless of our readiness. It has been a wake-up call for everyone in Malaysia, but we are adjusting to it accordingly.
In every phase of economic globalisation, there will inevitably be winners and losers. We must therefore ensure that we minimise the losses as far as possible. In the long run, it is impossible for Malaysia to isolate its economy from global reach. In fact, we need to consider how to explore global opportunities that will benefit our producers. Our local consumers too will benefit from higher-quality and cheaper products.
This is where Miti, local business chambers, think tanks and academia should identify ways towards a cushion-impact policy — absorbing the setbacks as much as we can while enjoying the benefits as much as we can. A more transparent network between the four bodies has to be garnered, in allowing potential setbacks to be addressed at the basic level. Transparency is key in local coordination. This will build public trust in the government that decides on ratification.
While sceptics argue that Malaysia is not ready, we believe that resistance can in fact be an opportunity for Miti and other relevant government agencies to immediately identify policies and initiatives to address underlying concerns. The sectors that are said to suffer as a result of the CPTPP ratification are in fact sectors that are already weak and require revisiting.
Indeed, the question is, why are these sectors not stronger and more competitive and therefore able to withstand economic globalisation? Whether or not we ratify CPTPP, the economy eventually has to participate in the global economy. Isolation and reservation will only create stagnation in the economy.
4. Calling for action
We look forward to reading Miti's cost-benefit analysis that was commissioned earlier this year. We believe this will allow for thorough scrutiny of CPTPP and to assess our readiness for ratification. Miti, with the assistance of think tanks, has to reach out to the local economies in advocating the consequences following ratification. Local industries need to be aware of the package and be equipped with competencies and capabilities.
Political stability will also be urgently required to champion CPTPP. Order must be established in Malaysian politics for the nation to steer itself in the right direction to participate actively once again in the global economy. Despite the country's intentions to formally access CPTPP, the process towards ratification has seen numerous obstacles, not least due to political change in the country. With a new government expected to be formed soon, it is hoped that the country will have a clearer strategy towards ratification and chart the preparation process at the national level.
Conclusion
Covid-19 has caused the world's major economies to suffer, including those in Asia. As a developing nation, Malaysia should align with a multilateral framework that will boost its productivity and competitiveness. The country cannot afford to remain stagnant and resistant to measures that would in fact boost economic productivity, ultimately benefitting local producers as well as providing value-add to consumers alike. That is not to say multilateral economies will provide an easy path and a win-win outcome for local players.
The road is indeed complex and potentially detrimental to our domestic players. However, with early planning and by transparently addressing potential loopholes, Malaysia can indeed prepare itself to be in the pack. No country expects itself to be an absolute winner when it subscribes to economic multilateralism. But by doing so, we send a clear signal to the international community that Malaysia is committed to adapting our economy, strengthening our structural playing field to make ourselves resilient while being able to compete on global rules.
Ultimately, we expect and hope that our playing field will truly result in a better performance that will benefit Malaysians over the long run. In short, the ratification of CPTPP must be carried out alongside a larger overarching economic framework and policy direction that Malaysia intends to move towards. If we do so, we will truly reap the benefits and optimise CPTPP fully.
---
Dr Zokhri Idris is director of external relations at the Institute for Democracy and Economic Affairs (IDEAS)