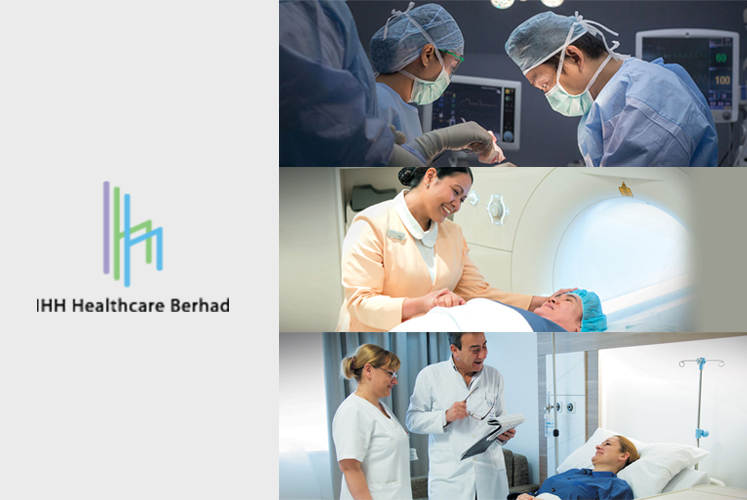 KUALA LUMPUR (March 17): IHH Healthcare Bhd said the hearing of its case at India's Supreme Court over the takeover of hospital chain Fortis Healthcare Ltd has been adjourned until further notice due to the coronavirus (Covid-19) outbreak.
In a bourse filing today, IHH said the Supreme Court proceedings and the intervention applications submitted by its wholly-owned subsidiary Northern TK Vevnture Pte Ltd (NTK) were not listed for hearing today since the Supreme Court of India has implemented measures to contain the Covid-19 situation.
"The hearing of the Supreme Court proceedings now stand adjourned to a date to be notified. IHH will make appropriate announcement(s) to Bursa Securities in a timely manner in accordance with the Main Market listing requirements should there be any further material development on this matter," it added.
IHH had acquired a 31.1% stake or 235.29 million new shares in Fortis for 10 rupees (58 sen) per share via NTK on Nov 13, 2018.
The acquisition triggered a mandatory takeover offer to acquire up to 26% of Fortis' extended capital from its existing shareholders, with the MGO initially scheduled to commence in December 2018.
However, the Indian Supreme Court had issued a status quo order on Dec 14, 2019, which prevents any parties involved in the dispute over IHH's acquisition to take any action — with March 16 — the court date subject to today's announcement — being the day that the Indian court decides on the matter.
The status quo order came from a case filed by Daiichi Sankyo Co Ltd as part of efforts to recover US$500 million (some RM2 billion) from Fortis' founders and former owners Malvinder and Shivinder Singh.
The Securities and Exchange Board of India had issued a notice of contempt in November 2019 to Fortis over the latter's decision to buy back hospital assets from Religare Health Trust.
At the noon market close, IHH shares were 4% or 20 sen lower at RM4.80, valuing it at RM42.12 billion.