This article first appeared in Enterprise, The Edge Malaysia Weekly, on June 12, 2017 - June 18, 2017.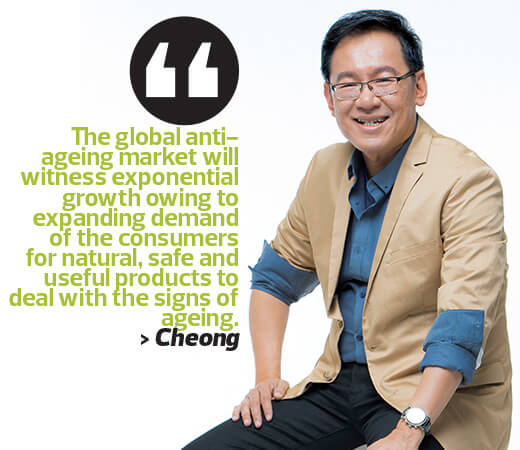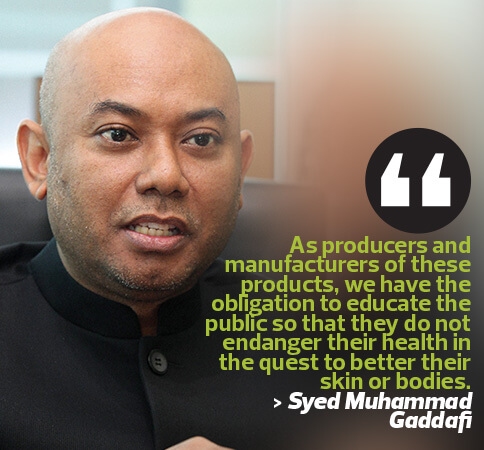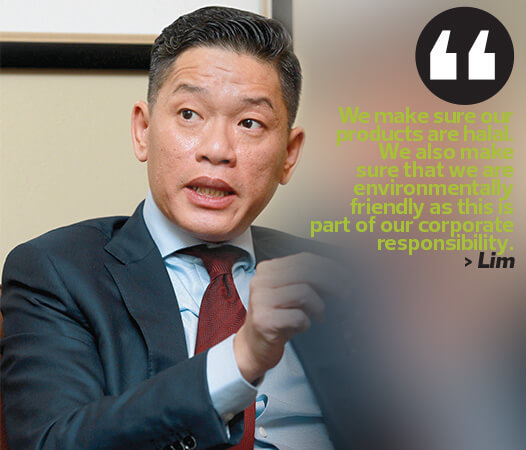 Malaysia is poised to be an ageing nation by 2035, with 15% of the population classified as senior citizens. This will not only drive the demand for products that enhance well-being in general but also anti-ageing products specifically.
David Cheong, general manager of Nu Skin Malaysia and Brunei, a multi-level marketing company that focuses on anti-ageing products, says the ageing population is growing at a fast pace and it is estimated that there will be about one billion people over the age of 60 by 2030. "The anti-ageing market is driven primarily by the rise of the ageing population, particularly the baby boomers, who are concerned about their physical health and beauty and possess higher disposable incomes," he points out.
Last October, the Department of Statistics released an article on the life expectancy of Malaysians. It stated that the life expectancy in the country has risen to 74.7 years, compared with 72.2 in 2000.
"As the ageing population increases, this contributes to the growth of the anti-ageing market as consumers in this age group look for solutions to prevent ageing and preserve youth. Additionally, technical advancement in anti-ageing products and services, which adhere to strict government regulations and halal certifications, also helped to fuel this consumer demand."
According to Cheong, the global anti-ageing market was valued at US$140.3 billion in 2015 and is expected to reach US$216.5 billion by 2021. It is also anticipated to have a compound annual growth rate (CAGR) of 7.5% between 2016 and 2021, according to the Anti-Ageing Market Set for Rapid Growth to Reach $216.52 Billion Globally by 2021 report by Zion Market Research.
"The US remains the biggest market for anti-ageing products, services and devices, generating an estimated revenue of about US$62 billion in 2016. The global anti-ageing market will witness exponential growth owing to expanding demand of the consumers for natural, safe and useful products to deal with the signs of ageing," says Cheong.
"Since our introduction in 2008, we have generated more than
US$5 billion in global sales. Last year, Nu Skin reported full-year revenue of US$2.21 billion, compared with US$2.25 billion in 2015. Our [Malaysia and Brunei] annual revenue was about even on a local currency basis, but was impacted by 2% because of the strong US dollar."
In Southeast Asia, Thailand, Malaysia, Indonesia and the Philippines are the main contributors to the anti-ageing market, he adds. "Their expanding economies provide consumers with the ability to purchase more anti-ageing products and services. Euromonitor estimates that the Malaysian anti-ageing market is worth about US$1.7 billion and is growing at 5.7% per annum. As at 2016, the country's population stood at 31.3 million, 6% of whom are 65 years and above."
A report by Transparency Market Research states that the global anti-ageing services market is projected to grow at a CAGR of 5% between 2013 and 2019. Cheong says globally, Nu Skin saw a CAGR of 0.37% between 2012 and 2016 while its local operations exceeded expectations by having a CAGR of 7.65%.
Lim Chee Wei, chairman of Nutric Group, another global multi-level marketing company focusing on healthcare and anti-ageing products, says its business has grown at a rapid pace since it was established 15 years ago. "Our average annual growth rate has been 15% for the past 15 years. However, I do not really look at the bottom line because I find it counterproductive. I would rather focus on quality and sustainability," he adds.
"In 2015, we had growth of RM100 million. We are looking at RM120 million in 2016 and this is conservative."
Syed Muhammad Gaddafi Syed Ali, CEO of Jamu Mak Dara Sdn Bhd, a local anti-ageing product manufacturer, agrees that the local market is lucrative. "Locally, our retail sales of anti-ageing products are about RM430 million a month, which works out to about RM5 billion a year."
Lim says the healthcare or anti-ageing market promises exponential growth. "How vast is the potential for healthcare in Malaysia or Asia? Limitless! I always tell my friends that Nutric is like a goldmine that we have not really exploited to its full potential. We have only scratched the surface.
"When we started the business, we focused on anti-ageing, which means on people who have aged. We have not gone down to the lower demographics."
creating awareness
Both Cheong and Syed Muhammad Gaddafi say the market can be further tapped by applying the most effective marketing tool — education. "Generally, people only start to take precautionary steps to preserve their youthfulness when they notice visible ageing signs on their face and body. It is essential for consumers to know that prevention needs to begin early," says Cheong.
"That is why we organise health and beauty talks by experts and host expos nationwide to educate our distributors and customers with the latest market information and trends. These events also serve as an excellent platform for our customers to experience firsthand our range of innovative anti-ageing products."
Syed Muhammad Gaddafi employs a similar approach and impresses on the need to educate the public about anti-ageing products and, more importantly, the reasons people age. "Locally, there are now more than 10,000 labels available — it is very saturated. How do you differentiate one product from another? Can you tell the real deal from the imitation? And most importantly, do you know what causes your skin to age? As producers and manufacturers of these products, we have the obligation to educate the public so that they do not endanger their health in the quest to better their skin or bodies," he says.
Lim says a marketing strategy that focuses on customisation is also important. "From the time we started, anti-ageing has been one of our strongest segments. It is part of our regenerative healthcare strategy."
Syed Muhammad Gaddafi believes that effective advertisement and promotion is also important. "The first impression of your product and label is paramount because as our market gets saturated, how you sell your product makes all the difference in getting market share," he says.
Employing the right business model is also important, hence the direct selling model, says Lim. "The cost of marketing is reduced with direct selling and it is more effective. It allows us to communicate with our market directly and this helps us understand our market.
"We work closely with our clients [agents] who volunteer to be our product testers. These are the people who will be selling the products. That is why we are in direct selling — our marketers and end users are the same people.
"Furthermore, to go into a market and sustain growth, one must ensure that one can meet the challenges of that particular market. Singapore, for example, requires us to provide a lot of information as part of our marketing strategy. Both Malaysia and Singapore are more receptive towards holistic [rather than single, targeted] products."
Syed Muhammad Gaddafi points out that companies have to continue to innovate if they wish to maintain their market share. "You cannot keep reinventing the wheel and churning out variations of the same product. You have to keep on innovating. If we do not keep up with the innovations of global healthcare companies, Malaysians will opt for foreign products rather than those made by local companies."
Innovation, innovation, innovation
What makes an anti-ageing product effective is the technology it employs in delivering the product to the cells in the body. Cheong says Nu Skin's proprietary technology or anti-ageing science sets it apart from its competitors as it is designed to better understand the genetic source of ageing.
"Instead of just treating the signs and symptoms of ageing — a traditional approach that nutritional supplement and skincare companies use — Nu Skin's anti-ageing science focuses on how various dietary ingredients can influence gene expression in a positive way. While we cannot change the physical structure of genes per se, gene expression can be influenced by external factors such as exercise, diet and dietary supplement ingredients," he says.
"Our scientists are able to identify groups of genes called Youth Gene Clusters (YGCs) — functional groups of genes that help influence how we age. With this breakthrough genetic approach to anti-ageing science, we are able to develop an entirely new class of anti-ageing products that work both internally and externally."
Among the examples he gives are two of Nu Skin's best-selling products — ageLOC YOU-SPAN PACK and ageLOC R2 PACK. "The ageLOC YOU-SPAN PACK is an anti-ageing supplement that promotes the body's natural ability to fight against ageing. It is a proprietary blend of ingredients that are not readily available even from a healthy diet. The result is a broad spectrum of anti-ageing benefits, such as supporting cellular, brain, heart, metabolic, skin, bone, eye, immune and joint health as well as physical performance.
"The ageLOC R2 PACK is a nutritional supplement system that purifies and restores cells during the night, promotes youthful vitality and optimises energy production during the day. It contains a blend of safe and well-studied fruit and phytonutrients, suitable for all healthy adults when consumed as directed."
Lim says his company adopts a similar approach, which is to focus on the process of rejuvenating the body. "First, we make sure our products are halal. We also make sure that we are environmentally friendly as this is part of our corporate responsibility.
"Next, in terms of technology, Nutric is a regenerative healthcare provider that focuses on progressive holistic science. What makes us different is that we look into the regenerative side — not recovery, nourishment or enhancement.
"We look at a holistic approach to healthcare — curative nutrition or 'Curatrition'. Most of the time, people focus on eating something that gives them a lot of vitamins, but what makes it curative? For example, Vitamin C could be used as a vitamin and a whitening agent.
"We provide regenerative care. It is all about a long-term strategy to keep a person continuously healthy. For example, for a person with dry skin, we usually look at lotions. But could it be caused by a lack of Vitamin C? Is there something that causes the body not to be able to absorb Vitamin C? With regenerative healthcare, Nutric seeks to solve the root of the problem."
He adds that its Power Biospray supplement has been in the market for 15 years and continues to drive the company's sales. "It is a supplement that focuses on regenerating our cells. It induces the body to regenerate cells that have died. The technology is from the US, but the product is manufactured locally. And I will always try the products first. If they do not pass my standards, they do not pass."
Syed Muhammad Gaddafi prefers the all-natural approach. "My product does not use any fancy technology, only age-old tried and tested Arab-Javanese herbal recipes that heal the body internally. When your body is healthy, your skin will show it. If you are stressed, it will show on your skin in the form of wrinkles, dark eye circles and things like that.
"Our best product is the Jamu Mak Dara Gold herbal supplement. It contains six active ingredients sourced from Indonesia, Thailand, India and Malaysia. Those who consume this will see a difference in their overall health, especially in terms of nerve and skin health, weight and energy levels within a month — at the earliest — depending on the person's general health.
"I advise customers to be consistent with the intake of this supplement. If they are not consistent, the results will be slow and inconsistent too."
According to him, some 5.4 million bottles of this product have been sold thus far.
Outlook
Syed Muhammad Gaddafi believes that the anti-ageing business is here to stay because even in gloomy economic conditions, customers still want to look their best. "Yes, people will still buy healthcare, anti-ageing and beauty products as they want to look good regardless of the economic environment. However, although inexpensive anti-ageing lines will not be impacted by economic uncertainties, it is my opinion that premium anti-ageing lines or companies will experience a slight impact in an economic slowdown."
Cheong maintains that the anti-ageing business will survive a recession due to the growing number of ageing people. In fact, the company is so optimistic about the future that it will continue to launch more innovative products.
"We successfully launched the award-winning ageLOC Me in Malaysia recently. The unique anti-ageing skincare system is customisable according to your preferences and needs. It is the first of its kind in the market," says Cheong.
"We introduced ageLOC YOU-SPAN to our customers last November. It is a supplement that promotes the body's natural ability to fight ageing. We will introduce our new cleansing and treatment device — LumiSpa — at our global convention in October."
Meanwhile, Syed Muhammad Gaddafi plans to relaunch his nanotechnology-based skincare line soon. "I launched this line in 2010, but it was not well received. My mistake was that I did not educate the public enough on nanotechnology, which allows a more effective delivery of nutrients to the skin. But now, as customers are more educated and aware, I will strive not to make the same mistake," he says.
Nutric Group has plans to continue growing its market, says Lim. "After starting in Malaysia, we expanded to Indonesia, Thailand, the Philippines and other big Asean countries. Then we expanded to other countries such as Bangladesh. Now, we are exploring South Korea and Japan."