This article first appeared in Enterprise, The Edge Malaysia Weekly, on February 11, 2019 - February 17, 2019.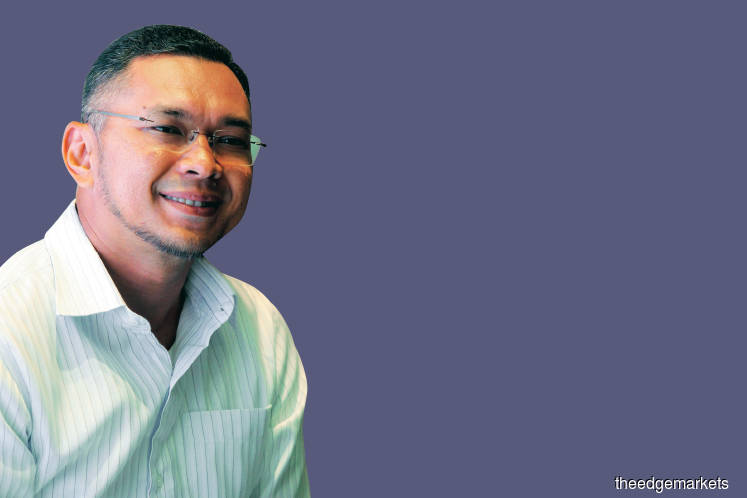 When Cyberjaya was launched as a smart city in May 2017, one of its initiatives was the Futurise Centre. It was envisioned as a hub for corporations, universities and entrepreneurs to converge and develop future innovations.
According to Cyberview Sdn Bhd's website, the centre would house research universities such as Multimedia University and Tsinghua University as well as innovation outfits such as Microsoft HoloLens and AI Lab and the United Nations Technology Innovation Lab (Until). Until, it says, would brings together UN personnel, academia, governments, start-ups and established technology giants to develop innovative solutions for global challenges such as smart cities, sustainable tourism and ethical fashion.
According to a press release, Futurise Centre will serve as a nucleus for collaborative innovation, specifically the incubation of new ideas and solutions by local innovators and creators in the development of a futuristic innovation ecosystem geared towards Industrial Revolution 4.0 in Malaysia. The centre will be officially launched in the first quarter of this year.
Futurise Centre acting CEO Mahadhir Aziz tells Enterprise that the idea for the centre came about in November 2016. "We were looking at the non-property businesses of Cyberview in a particular setting, centring on education."
Cyberview had announced in 2014 that it was looking to become a global technology hub. For the next two years, it undertook a number of projects, most of which were related to smart cities. It also introduced the concept of Living Labs, which presents Cyberjaya as an innovation platform for researchers and developers to test or validate their Internet of Things (IoT) technologies before launching them.
Despite these activities, it identified two problems almost immediately. First, most of these start-ups would eventually move out of Cyberjaya. And second, once they moved out, there would not be any more connection with them because Cyberview did not hold any equity in these companies.
"We felt that it would be a lost cause for Cyberview because first, we would not have any revenue coming from the rental of our space. And second, if they made it big, we would have no way of participating in the upside," says Mahadhir.
So, the company changed its approach in late 2015. "We put a context and focus on start-ups. Smart cities are springing up all over Malaysia and the region. Could these start-ups come up with solutions that could be deployed in those cities? We wanted them to test these out in Cyberjaya. We understand that the town is still small with a transient population of 100,000 to 120,000, but we are big enough for a testbed," he says.
Also, about 11% of Cyberjaya's population are foreigners. "We have students from Africa and the Arab states as well. So, we felt that we could at least get a better picture of how they would respond to the technology here in Malaysia and possibly bring it back home," says Mahadhir.
The main thing was to keep the start-ups in Cyberjaya. "We have carefully crafted a pilot programme so that they can test those technologies in Cyberjaya with financial and governance support from our side," he says.
Cyberview has also opened a co-working space. "Previously, the only co-working space in Cyberjaya was at the Malaysian Global Innovation & Creativity Centre (MaGIC) and it is definitely running out of space. We know this because we own the building," says Mahadhir.
"We also know there were start-ups that did not want to move out of Cyberjaya but had no choice because there was no other space to be in and there is a long list of companies that want to get into MaGIC's co-working space."
Cyberview's co-working space, CoInnov8, came into the picture in July 2016. "At least, there was a place for these guys. The response was overwhelming, so we had to filter the kind of companies we would accept into the space. They had to be doing something related to smart cities," he says.
Cyberview is looking to launch two more co-working spaces — CoCre8 (for companies and start-ups that want to develop solutions for the creative industries) and CoMedic8 (a centre of excellence for healthcare). The latter is currently being built with Cyberjaya Hospital.
Mahadhir says while companies can use Cyberjaya as a base, they do not have to confine their operations to the place. It is more about the connections and networks they can leverage there. "The onus is on us [Futurise and Cyberview] to build as many networks and connections as possible.
"For example, we have just signed an agreement with MasterCard International so that our companies can develop solutions for its platform. They will have direct access to what the company is doing and be able to offer their solutions. If they are lucky, they could become part of MasterCard International, which is developing its own start-up ecosystem as well."
Cyberview has also signed a memorandum of understanding with the Pivot City Innovation District in Geelong, Australia. Pivot City had taken over some paper mill buildings and is turning them into a testbed for smart city solutions for Melbourne and Geelong.
"We are not meant to be a standalone city, but one that allows you to test and export your solutions. So now, anyone who comes through our system may be able to export almost immediately to South Australia," says Mahadhir.
How does the Futurise Centre fit into all of this? "The story of that started in November 2016 and basically came to fruition in August 2017, when we set up the company and took over our own buildings from the previous tenants to establish the centre," he says.
The company took over Kirkby International College, which had vacated its premises in Cyberjaya. "We knew we could not just lease out whole blocks of buildings to a single client because it does not work like that anymore. No multinational corporation will come here and put 200 employees in such a location overnight," says Mahadhir.
"So, rather than do that, we decided that the building would become the home of Futurise because we had been doing all these programmes for smart cities and felt that we should have a place to house them. The centre would also house the non-property businesses of Cyberview. So, we are looking at things such as Fourth Industrial Revolution technologies, artificial intelligence, augmented and virtual reality and blockchain technology."
Futurise Centre has introduced a programme called the national regulatory sandbox, which covers all industries. "Basically, we want the government to consult industry and get it to invest in the idea before imposing rules and regulations, including new taxes and fees. The government's role should be regulating and facilitating rather than dictating and, therefore, impeding business," says Mahadhir.
He says Futurise Centre wants to help the government take a holistic view and use technology to solve some outstanding issues. "We are looking at a technology to profile security guards. People should check their backgrounds before giving them guns. But often, only when something happens do they realise that the person is an undocumented immigrant with a criminal record."
The same goes for maids. "You rely on the cheapest labour you can get, but they are the ones handling your children at home and running away with whatever you have in the house. It is extremely dangerous," says Mahadhir.
"And what about kindergarten teachers? How do we make sure that those taking care of the children are not criminals? We want to use AI and big data to improve the societal experience."
Futurise Centre is also looking to run innovation-related programmes and projects, he says. "The building has elements of makerspaces, training rooms, auditoriums and workshop rooms, where we run our innovation labs. We have office suites as well.
"So far, we have spent about RM2 million doing up the building. There is a lot more to be done, but we are doing them incrementally. We have to look at what the take-up is."