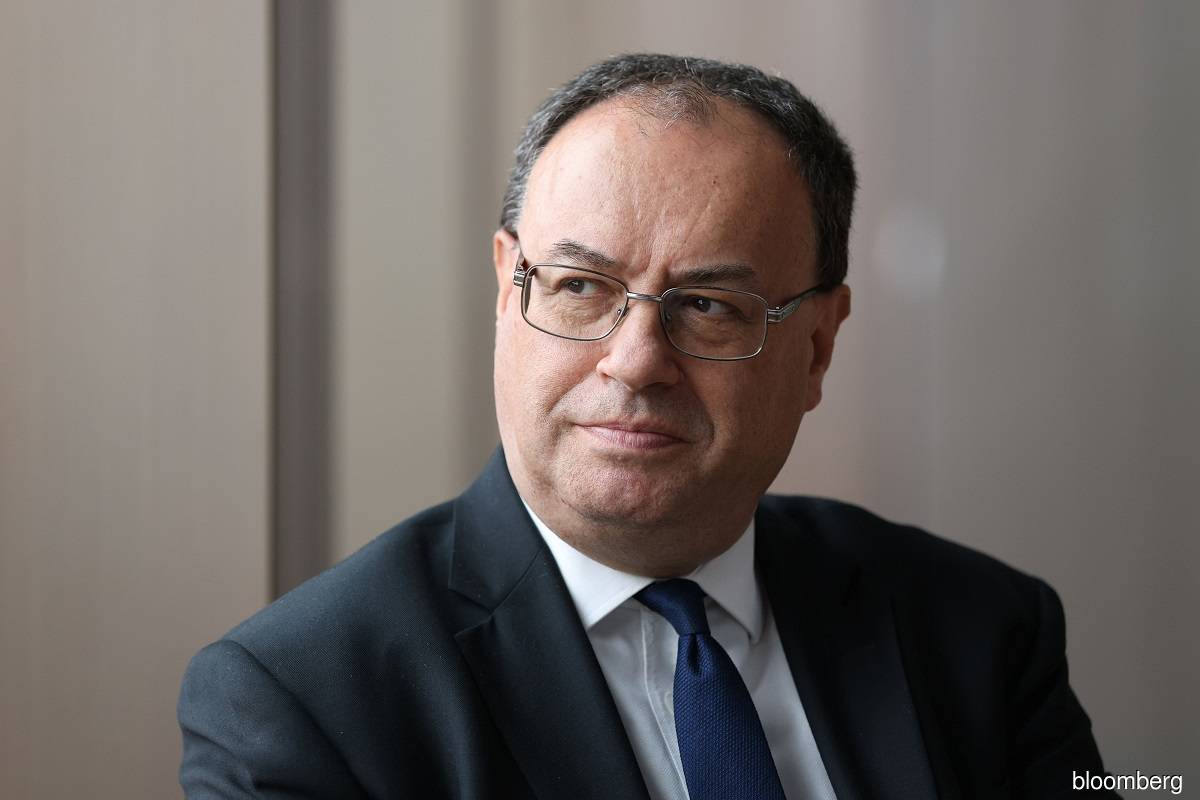 LONDON (Oct 18): Investors bet on Monday that the Bank of England (BOE) plans back-to-back interest rate rises for its November and December meetings, with more to come next year, after BOE governor Andrew Bailey signalled the BOE would act to curb inflation expectations.
Bailey said on Sunday that rising energy prices risked prolonging a coming surge in consumer prices that could stoke expectations of higher inflation. The BOE would need to act to prevent this, he added.            
While Britain shares its supply chain problems, soaring energy prices and labour shortages with many countries around the world, investors have singled it out as a country especially prone to inflation and higher policy rates, with Brexit exacerbating the bottlenecks.
Futures markets now fully price in a 15 basis point BOE rate hike on Nov 4 and another 25 basis point move in December, followed by three more increases in 2022 that would take it to around 1.25%.
It marked a move in British fixed income markets that only two weeks ago showed a rate hike this year was unlikely.
Bailey's comments prompted Goldman Sachs to bring forward its forecast for the first BOE rate hike to November. It said the BOE would be able to convey a move with new forecasts and a scheduled news conference from its quarterly Monetary Policy Report.
The two-year gilt yield rocketed to its highest level since May 2019 at 0.748%. As of 1205 GMT it stood at 0.714% — up 13 basis points and on track for its biggest one-day rise since December 2015.
"Governor Andrew Bailey's hawkish comments this weekend suggest a November UK rate hike is increasingly likely," said James Smith, economist at ING.
"But the rapid succession of rate hikes being priced by investors looks too extreme, not least because any tightening will also involve reducing the size of the BOE's balance sheet."
Strategists from RBC and Rabobank also said the market reaction was overdone.
Ten-year gilt yields rose four basis points on the day to 1.15%.
The yield spread between 10-year British and German government bonds stood at 128.5 basis points, up around 3.5 basis points on the day.
Inflation data for September due on Wednesday and a raft of consumer and business sentiment surveys on Friday are likely to represent the biggest drivers for British fixed income markets this week.