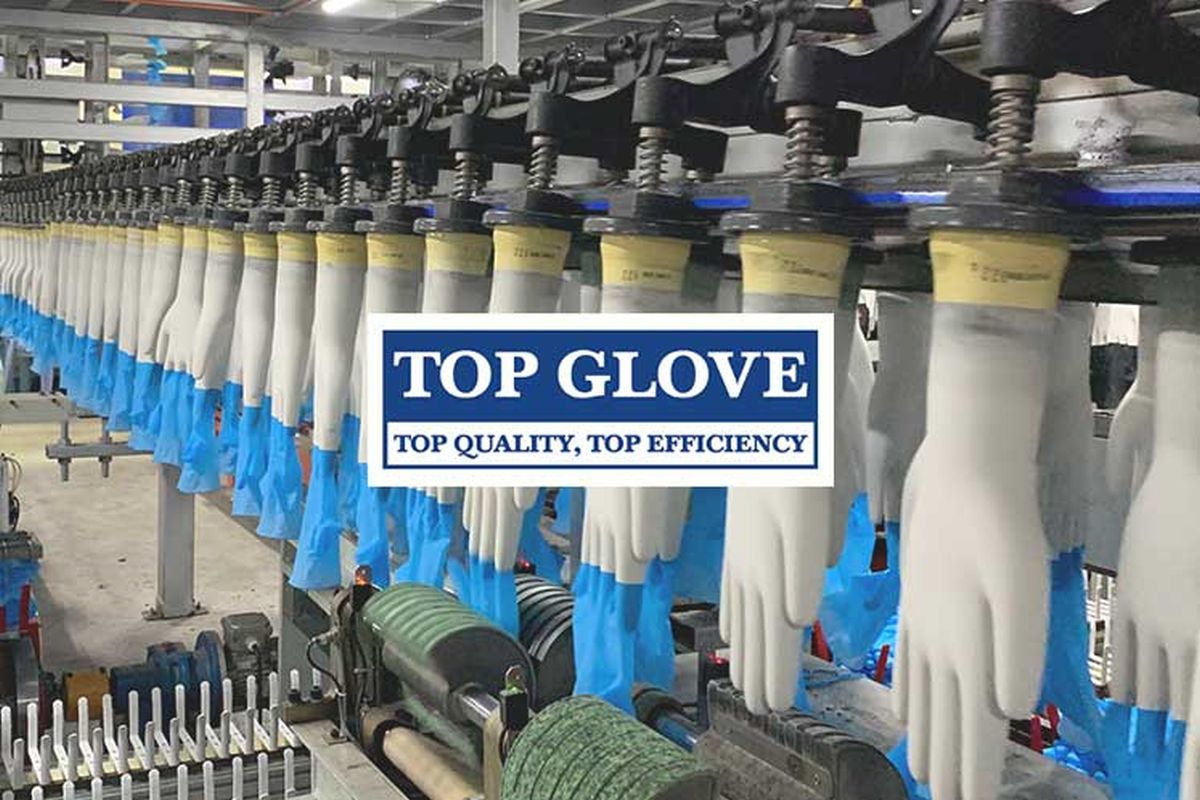 KUALA LUMPUR (Sept 15): Top Glove Corp Bhd will release its fourth quarter financial result on Friday (Sept 17).
The world's largest rubber glove maker should be able to achieve another record high annual profit. And there is likely a big leap on its quarterly net profit on a year-on-year basis for the financial quarter ended Aug 31, 2021 (4QFY21).
Top Glove is expected to earn an annual revenue of RM18.74 billion for the financial year ended Aug 31, 2021 (FY21), according to Bloomberg's data on analysts' forecasts.
The highest annual revenue forecast came from AmInvestment Bank with RM26.69 billion while the lowest was BIMB Securities with RM16.96 billion.
For the nine months ended May 31, 2021 (9MFY21), Top Glove's cumulative revenue stood at RM14.29 billion. This means that the group's revenue would have to be more than RM4.45 billion for 4QFY21 in order to impress investors.
On its bottom line, the market consensus estimates Top Glove's annual net profit to be RM8.64 billion in FY21.
The highest FY21 net profit estimate came from Hong Leong Investment Bank with RM8.68 billion while KAF Seagroatt has the lowest forecast of RM7.93 billion.
Top Glove's cumulative nine-month net profit came in at RM7.26 billion. Likewise, it would need to post quarterly net profit of RM1.38 billion for 4QFY21 in order to reverse the current downward trend on its share price.
However, investors are likely to pay attention to its sequential performance considering Top Glove's 3QFY21 earnings were lower compared with the immediate preceding quarter.
For 3QFY21, Top Glove's net profit fell 29% to RM2.04 billion from RM2.87 billion in the immediate preceding quarter (2QFY21). Revenue, on the other hand, fell 22.4% to RM4.16 billion from RM5.37 billion.
The group attributed the decline to adjustments in line with glove market price trends, as average selling prices peaked in February.
Some quarters said Top Glove needs more than a new record high annual net profit in FY21 to whet investors' appetite for its shares.
Last Friday, Top Glove announced that the US Customs and Border Protection (CBP) lifted its ban on importing products made by Top Glove. The pleasant news that Top Glove could now start exporting to the US, its largest export market, did not help boost sentiment on the stock. Instead, Top Glove's share price drifted lower.
Its share price has fallen by almost 42% year to date to RM3.20 — the lowest since May last year. Top Glove hit an all-time high of RM8.58 on Oct 19 last year when it was the second largest company listed on Bursa Malaysia in terms of market capitalisation.
Perhaps, what matters to investors is how severe the earnings contraction would be in FY22 against the backdrop of declining average selling prices coupled with new capacity globally and normalised demand.
According to Bloomberg, the consensus net profit forecast for FY22 is RM2.97 billion, a roughly 66% drop from FY21.
Based on FY21 earnings forecast, Top Glove's shares are trading at a price-earnings ratio of 8.35 times, which is higher than the historical average of around five times.
Read also:
Top Glove: US shipment to resume as early as end-September 
Top Glove 4Q net profit sinks 70% q-o-q and 48% y-o-y to RM608m, dragged by lower sales volume, ASPs on normalised demand 
Top Glove says ready to face expected headwinds