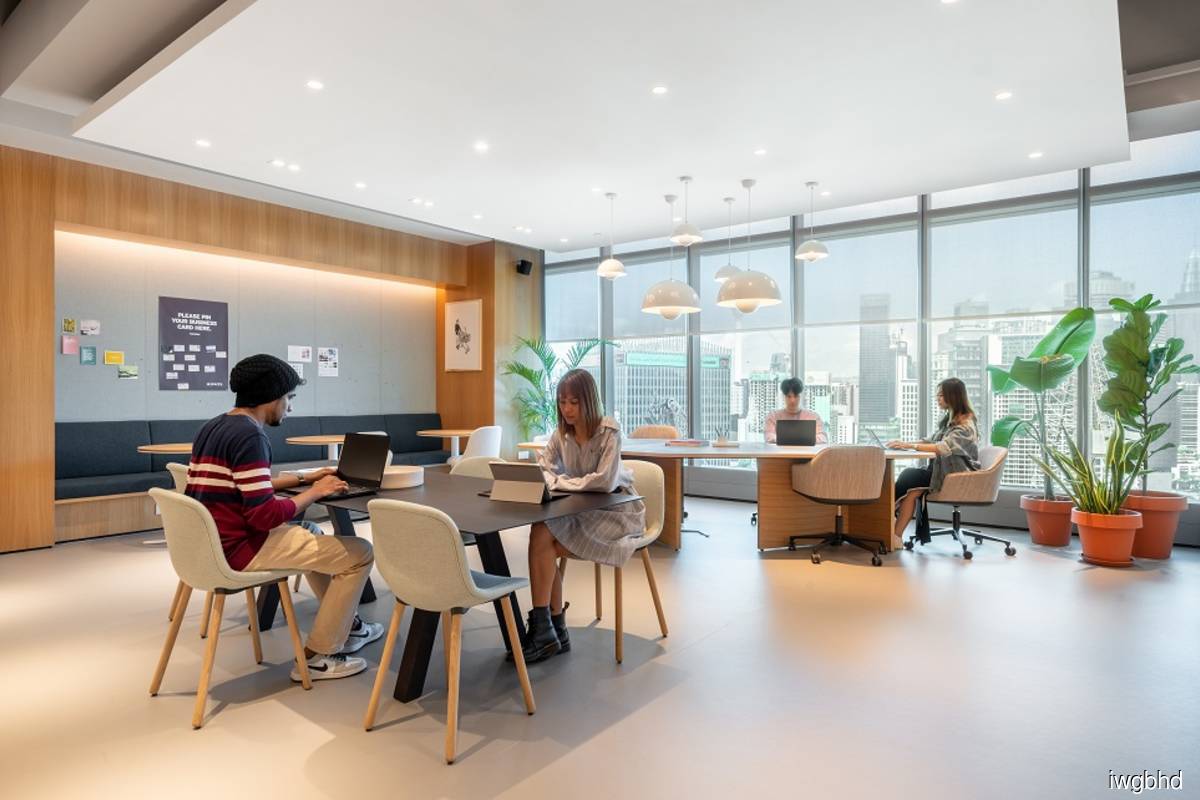 PETALING JAYA (Nov 24): International Workplace Group plc (IWG) launched two new flexible workspace centres, Spaces Exchange 106 and Regus Bukit Bintang City Centre, both located in Kuala Lumpur. Spaces and Regus are operating brands of IWG plc.
According to a statement, IWG Malaysia country head Vijayakumar Tangarasan said: "We're delighted to welcome Spaces Exchange 106 and Regus Bukit Bintang City Centre as IWG's 39th and 40th workspaces in Malaysia, further strengthening our network to meet the growing demand for hybrid work solutions." 
Spaces Exchange 106 is located on the 23rd floor of The Exchange 106 at Tun Razak Exchange (TRX), which is one of the top 10 tallest office buildings in the world. It offers 3,559 sq m (38,309 sq ft) of customised and flexible workplace solutions with a 360-degree panoramic view of Kuala Lumpur. Spaces Exchange 106 fits 124 private offices and three meeting rooms. It is also equipped with breakout areas and high-speed WiFi connection. 
Regus Bukit Bintang City Centre is located at The Stride in Bukit Bintang City Centre. It will be officially launched in Feb 2022 and features workspaces fitted with private offices, meeting rooms and breakout areas. It is a short walking distance from major public transport links and is near attractions such as a cinema, concert hall, shopping centre, parks and restaurants. Members of Regus co-working spaces are given access to more than 3,300 flexible workspace locations in 1,100 cities worldwide. 
According to a recent study by IWG, 77% of employees said a workplace closer to home is a must-have for their next job move. This has progressed the adoption of hub (main office) and spoke (satellite offices or workspaces) that enables employees to have a professional workplace within the reach of home. 
IWG also reported that it has seen its network in hybrid-working rapidly expand, adding more than two million new users. The shift to hybrid-working enables companies to scale back their owned or leased properties, reducing their overheads and providing them with the agility that is not offered by traditional contracts. Using local flexspaces is also said to contribute to the reduction of carbon emissions from vehicles.