This article first appeared in Wealth, The Edge Malaysia Weekly, on April 19, 2021 - April 25, 2021.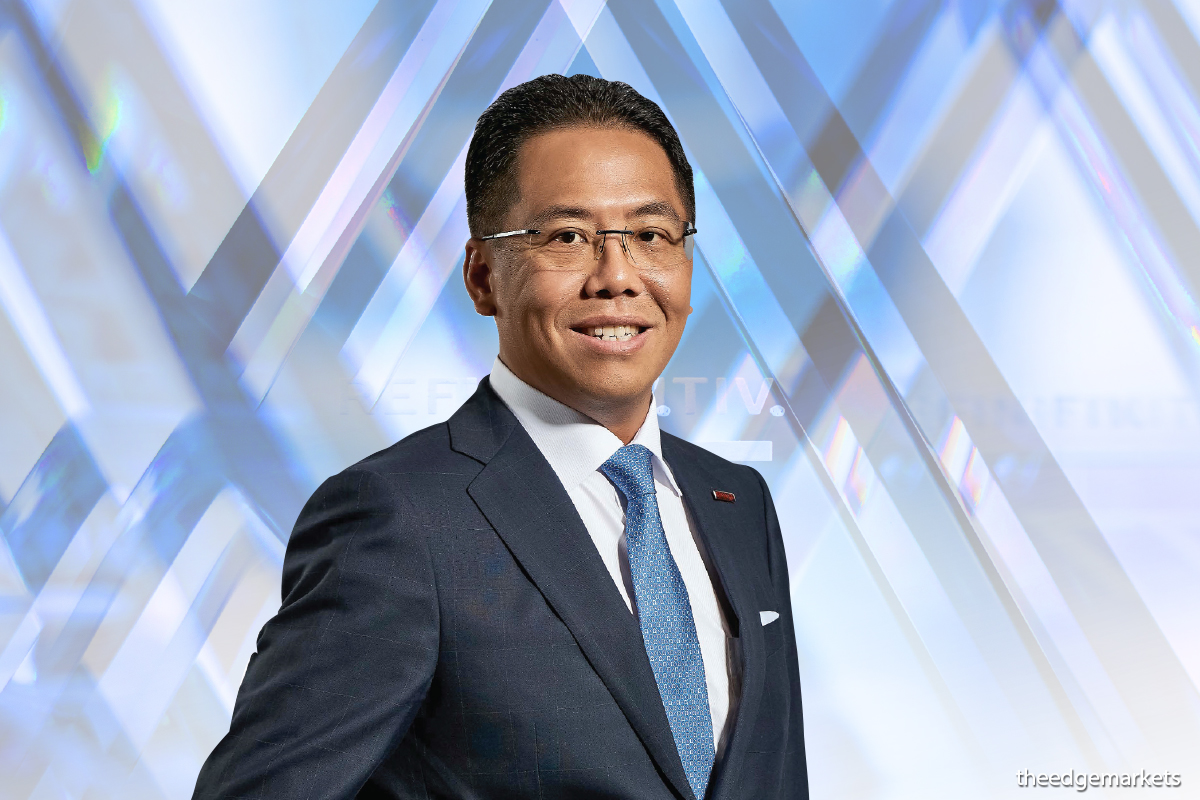 Kenanga Investors Bhd won two group awards and five individual awards at the Refinitiv Lipper Fund Awards 2021, outperforming its record last year and emerging as the winner with the third highest number of total awards this year (tied with AmFunds Management Bhd).
Kenanga won the group awards for Best Equity Malaysia (Islamic) and Best Mixed Asset Malaysia (Provident). Under the individual awards, it clinched the Best Mixed Asset MYR Balanced (Islamic) and Best Mixed Asset MYR Balanced (Provident) awards for the three- and five-year categories. Kenanga also won the Best Equity Malaysia Small & Mid Cap (Provident) for the three-year category.
This success can be attributed to the fund house's commitment to improvement and sustainability, says CEO and executive director Ismitz Matthew De Alwis.
"In 2020, we experienced one of the most volatile market conditions ever; it is testament to our capabilities as an asset and wealth manager to receive recognition for our performance last year," he says.
"The firm's investment strategy of bottom-up stock picking, coupled with a stringent risk management framework, guided us as we navigated the complexities of the investment universe. This enabled us to produce superior returns to the index in the medium to long term."
Despite the volatility in the market, there was no change to the fund house's investment philosophy or strategy last year.
"We follow a comprehensive research process, from understanding industry dynamics to individual company business models and drivers of return on equity," says chief investment officer Lee Sook Yee. The fund house also practises dynamic asset allocation according to market conditions.
"While timing the market is notoriously difficult, we aim to practise good risk management by judiciously scaling back exposure when risk abounds and further downside is likely, and increasing exposure when conditions are favourable. Notwithstanding, our stock-picking approach is still the main driver of alpha."
The two winning funds — Kenanga Syariah­EXTRA and Kenanga OA Inv-Kenanga Growth Opportunities — benefited from the fund house's bottom-up stock selection in small- and mid-cap counters, she adds. Many of these counters exhibited strong, market-beating earnings growth in the past few years, including in 2020.
A key call that the investment team made last year was to overweight the tech and healthcare sectors. As Kenanga is benchmark agnostic, the heavier positioning in these two sectors and underweight in other sectors like financials and consumer led to the outperformance, says Lee.
"Despite the demand shock arising from the pandemic in the first part of the year, structural trends such as 5G, electric vehicles, artificial intelligence, Internet of Things (IoT) and e-commerce continued to gain traction and, in some cases, were even accelerated by the pandemic."
The outperformance is also due to the selection of key companies best positioned to grow within each theme, she adds. Additionally, an overweight in rubber glove companies contributed to the performance.
Despite the stellar performance, navigating 2020 was challenging due to the volatile market.
"The financial market was ironically 'blessed' by the central banks' liquidity management and monetary injection, much of which have found their way to the stock markets, boosting record-high trading volume and stock price reflation," says De Alwis.
"However, the reflation story was not without extreme volatility, both during the sell-off in March and the equally sharp rebound in subsequent months. As such, the key challenge was to refrain from panic selling while still adhering to good risk management principles in reducing exposure to stocks that were fundamentally impaired."
In the first half of 2020, the fund house held a higher-than-usual portion of cash. Unprecedented levels of fiscal and monetary stimulus in the second half of the year prompted the fund house to rebalance and increase investments.
"Throughout this time, trading activity and fund turnover were higher than [in] normal years, as the fund [managers] sought to take advantage of the extreme market volatility. Overall, our investment levels have stayed fairly high on average during the year in sectors that continued to enjoy earnings expansion, thus minimising the low-yielding 'cash drag'," says Lee.
Brighter days ahead
Given the global economic recovery expected this year, Kenanga will adopt a balanced approach with a barbell strategy, centred on the two themes of recovery and structural growth, observes De Alwis.
To benefit from the economic recovery, the fund house has increased exposure to cyclical sectors such as consumer discretionary, financials, energy and commodities. Meanwhile, the structural growth trends include 5G proliferation, automation, IoT, renewable energy and trade diversion, which are expected to accelerate, he adds.
"Therefore, we will continue to invest in technology, electronics manufacturing services and the renewable energy space, which provide the best exposure to these structural growth themes."
Last year was an exciting one for Kenanga as the fund house launched its first exchange-traded funds (ETFs) through leveraged and inverse ETFs.
"Throughout the year, the ETFs have helped clients optimise and diversify their portfolios to better reflect their outlook for domestic markets with a greater degree of flexibility while being cost efficient," says De Alwis.
The fund house also launched the third tranche of the Kenanga AUD Alternative Income Fund Series, which allows its clients to diversify their investments in the Aussie dollar.
"We launched several debts and equity wrappers, which have proven to be popular among our high-net-worth clients during the current low interest rate and volatile environment," says De Alwis.
In February this year, Kenanga acquired i-VCAP Management Sdn Bhd, a shariah-compliant investment management services provider primarily focused on Islamic ETFs.
This acquisition reflects Kenanga's interest in Islamic investment products, especially in relation to sustainable and responsible investments. An area of significant potential is the development of waqf, an Islamic philanthropic-based vehicle for social development, public good and wealth distribution, says De Alwis.
"There will be efforts to increase the level of sustainable waqf assets through fund management or capital raising in sectors such as healthcare, education and community development."
In line with the Securities Commission's Islamic Fund and Wealth Management Blueprint and the waqf featured-fund framework, the fund house launched a waqf-themed fund in April.
"The fund will provide opportunities for all Malaysians to invest with professional fund managers while contributing to societal and community development throughout the country," says De Alwis.
Another upcoming venture is the launch of a new multi-functional digital platform to address the needs of Kenanga's clients, advisers, operations and reconciliation teams through a variety of financial and investment services, he adds.
"We are planning to utilise this digital platform as a gateway accessible from multiple devices for multiple products such as unit trusts, financial planning, private retirement schemes and actively managed portfolios. This digital initiative is another piece in our over-arching customer experience agenda by allowing straight-through processing to save on res­ources," says De Alwis.