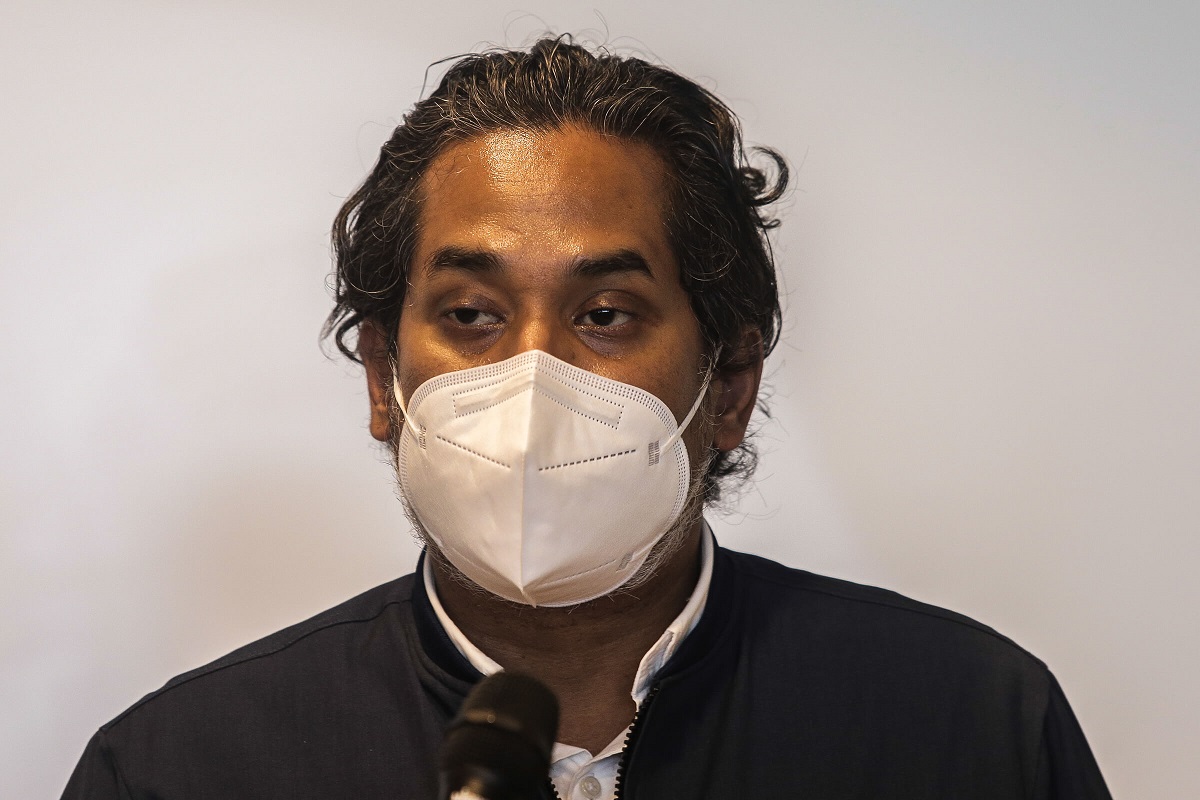 KUALA LUMPUR (Dec 1): Travellers from Malaysia and Singapore arriving on the Vaccinated Travel Lane (VTL) will have to undergo Covid-19 self-testing on the third and seventh day after arrival, according to Health Minister Khairy Jamaluddin.
This came after he announced that travellers from eight countries with a 14-day travel history to Botswana, Eswatini, Lesotho, Mozambique, Namibia, South Africa, Zimbabwe and Malawi would no longer be allowed to enter Malaysia.
"Malaysian travellers who want to visit these countries will not be allowed to continue their journey. We are also postponing plans to establish a Vaccinated Travel Lane (VTL) with these eight countries that have reported transmission of the Omicron variant. This delay will occur until a clearer picture of the global spread of the Omicron variant is available.
"The use of the Malaysian Immigration Department's 'Autogate' system (JIM) has been suspended. This directive is effective immediately," Khairy said at a press conference on Wednesday.
The restriction also applies to migrant workers and international students from the eight countries, he said.
According to him, a total of 20 countries have reported the latest variant so far. The affected countries are South Africa, Botswana, the Netherlands, Portugal, Britain, Australia, Hong Kong SAR in China, Italy, Brazil, Canada, Denmark, Spain, France, Israel, Austria, Belgium, the Czech Republic, Germany, Sweden, and Japan.
Omicron was first reported to the World Health Organisation (WHO) from South Africa on Nov 24. WHO said the variant is likely to spread internationally and poses a very high risk of waves of infection that could have serious consequences in some places.
Khairy added the variant develops during chronic infection in individuals with weak immune systems (immunocompromised) and has many mutations, including 26 to 32 mutations in protein peaks.
"It also has 10 mutations in the protein bound to the ACE2 [angiotensin-converting enzyme 2] receptor, which allows the virus to enter body cells. In comparison, the Beta variant [which originated in South Africa] has three mutations and the Delta variant [the Indian variant] has two mutations.
"This [Omicron] variant has spread faster than another variant. This suggests that it is likely to be easier to spread. In addition, preliminary evidence suggests that this variant also carries a higher risk of reinfection than other VOCs [variants of concern]," Khairy explained.
So far, no Covid-19 Omicron variant has been detected in Malaysia.
Joyce Goh & Surin Murugiah