This article first appeared in Digital Edge, The Edge Malaysia Weekly, on November 22, 2021 - November 28, 2021.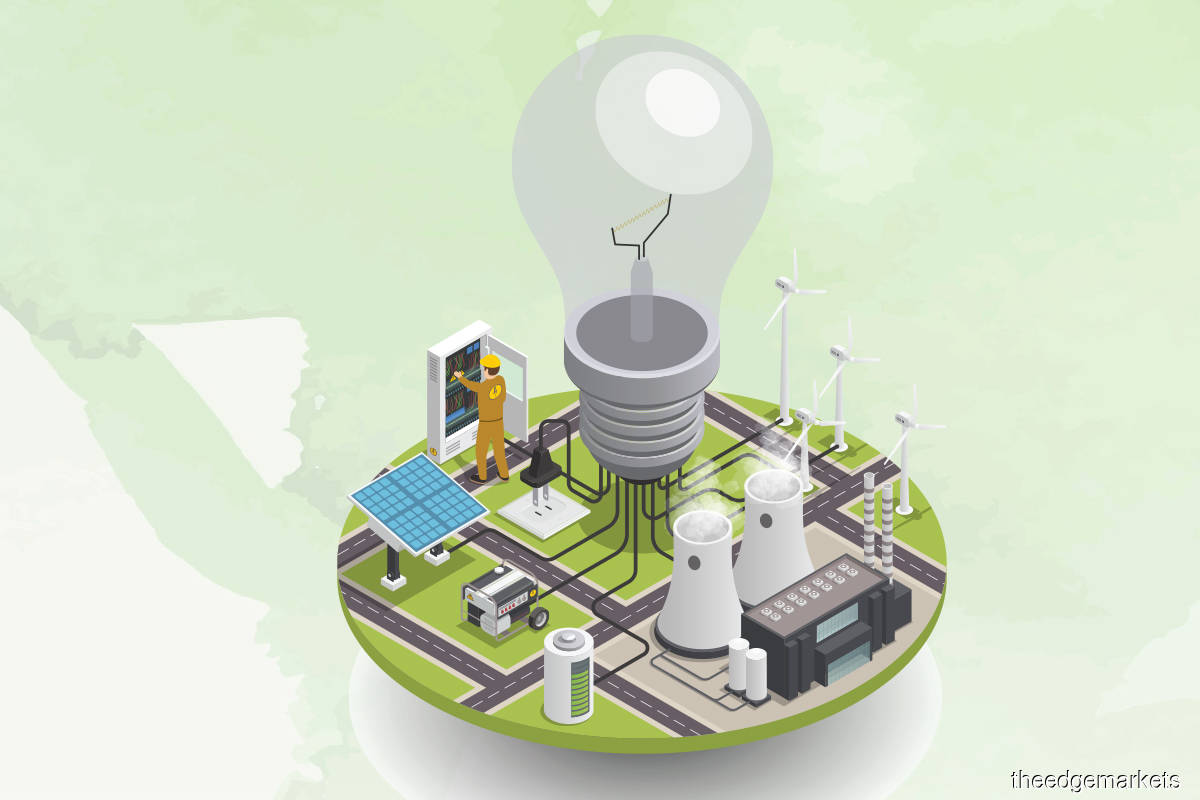 The energy sector is the biggest source of greenhouse gas (GHG) emissions in Malaysia. That is because most of our electricity is generated from fossil fuels. Homeowners and businesses can play their part, however, in reducing GHG emissions by installing solar panels on their premises or buying renewable energy. Here are some ways to go about it.
 1  Estimate the cost and size of the solar panels you need
You can use the Sustainable Energy Development Authority's (SEDA) Net Energy Metering (NEM) calculator online (services.seda.gov.my/nemcalculator) to find out the recommended installed capacity you should get based on your tariff group and average electricity bill. NEM is an incentive that allows renewable energy generators to sell excess electricity back to the grid.
Another alternative is one-stop solar marketplace buySolar, which can connect users directly with solar power system providers that it has partnered with.
 2  Search SEDA's registered photovoltaic service providers directory
Not sure whether the solar power system provider that approached you is legitimate? Or want to look for providers in your state? Log on to SEDA's website (www.seda.gov.my).
 3  Check out offers from banks 
Some banks are offering solar panel financing schemes for businesses and homeowners who want to purchase solar power systems. For instance, UOB's U-Solar programme offers a 0% interest instalment plan for homeowners. OCBC Bank, Hong Leong Bank and CIMB Bank have similar programmes. 
 4  Pay for solar as a subscription plan
Plus Xnergy Holding Sdn Bhd and SUBPLACE recently introduced a rent-to-own scheme for homeowners who want to install solar panels. They only need to pay monthly fees through SUBPLACE, an online shopping platform that is entirely subscription-based.
 5  Buy RECs or renewable energy from the grid operator
Businesses can buy renewable energy certificates (RECs), which represent the delivery of 1MWh of renewable energy to the grid, to achieve their sustainability targets if they are unable to generate enough renewable energy by themselves. This is done through the Malaysia Green Attribute Tracking System (mGATS). 
They can also pay Tenaga Nasional Bhd a premium to buy green energy through the myGreen+ scheme.