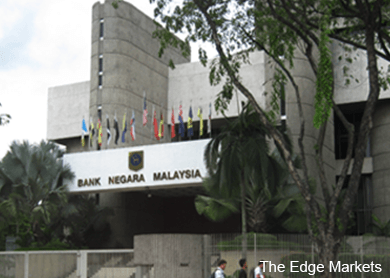 KUALA LUMPUR (Apr 23): Bank Negara Malaysia Governer Tan Sri Dr Zeti Akhtar Aziz told politicians to "look beyond the immediate term" in managing the country's economy and financial systems.
Zeti assessment of national risk required preemptive measures, instead of reactive schemes.
"We have to highlight very frequently to the politicians to look beyond the immediate term. If you are reacting rather than preempting, then you are too late already.
"What is key for us is sustainability. You have to look beyond the immediate term," she said at the Invest Malaysia 2015 event here today.
Zeti said Malaysia had in place measures to improve its fiscal position, which she admitted was the "one area of vulnerability" that needed to be addressed.
She said the country had undertaken significant reforms to improve its fiscal deficit. These measures included the fuel-subsidy rationalisation, and goods and services tax (GST).
Zeti said the subsidy rationalisation had generated significant gross savings of more than RM20 billion for the government.
According to her, the GST would generate significant increase in revenue to national coffers.