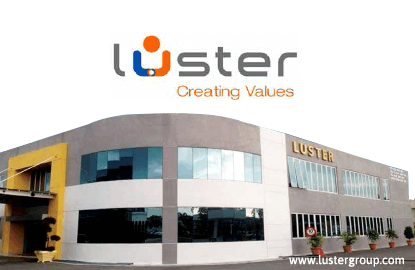 This article first appeared in The Edge Financial Daily, on July 13, 2016.
KUALA LUMPUR: Luster Industries Bhd has clarified that it inked a memorandum of understanding (MoU) to explore further opportunity and have further verifications to make before entering into a conditional sales and purchase agreement (SPA) with Hong Kong-based Citi-Champ International Ltd.
In a bourse filing, Luster said it will make a detailed announcement to Bursa if it decides to enter into the SPA.
Luster was responding to an editorial published under the Frankly Speaking column in The Edge issued for the week July 11 to 17.
On July 5, Luster announced it had signed an MoU with Hong Kong-based Citi-Champ International Ltd to buy "a certain percentage" of New Harvest Asia Investment Ltd for "a certain purchase consideration to be determined later".
The Edge, however, questioned the lack of details in the announcement made on Bursa. The weekly also pointed out that several announcements made earlier, including a plan to mine tin ore in Kemaman and venture into property development in Kedah, have not materialised.
On these issues, Luster explained Pan Cambodian Lottery Corp Ltd is already in operation and recorded an audited profit after tax of US$500,000 in financial year 2015.
Luster also said it had started exploring the mining site at Kemaman, but has since decided to stop due to the declining prices of commodities. It is now negotiating with a few parties to enlarge the mining area to achieve a more sustainable economies of scale for its operations.