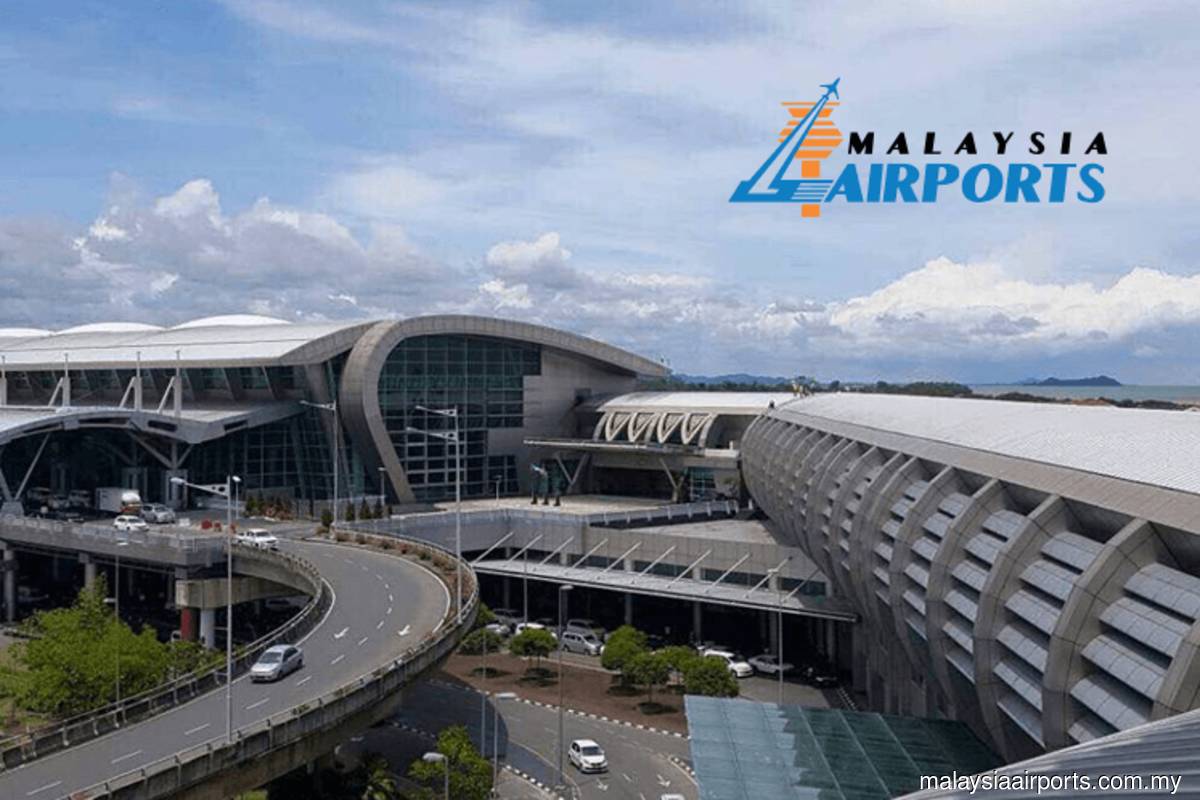 KUALA LUMPUR (July 28): Malaysia Airports Holdings Bhd (MAHB) expects its provisions for rebates and incentives to the airport retail sector this year to be no less than the RM400 million provided last year.
This, the airport operator said, includes more than 50% rebates to all its tenants as well as tenancy contract extensions that were introduced last year and continued this year as the Covid-19 pandemic lingers.
"This year, we also have no choice but to provision nothing less than what we gave last year to more than 278 tenants in terms of rental assistance," said MAHB commercial services senior general manager Hani Ezra Hussin.
"The two-year contract extensions are granted, so that they can focus on investing in their outlets rather than worry about whether they can pay their rental," Hani said during a media briefing on MAHB's commercial reset at its network of airports.
The commercial reset is part of MAHB's strategy to address the impact of the pandemic as international and interstate travel restrictions keep the passenger count low. In Malaysia, the headcount in the first half of 2021 (1H21) was still down by 94% from 2019 levels.
The reset is done concurrently with the expiry of the bulk of the tenancy agreements in 2020. MAHB expects to complete its outlet tender exercise by a later deadline of 2023, with 435 of 814 outlets already tendered out as of July 2021. Over 70% of the group's commercial space is currently occupied, Hani said.
Another initiative provided by MAHB is the introduction of a new rental model that is tied to the passenger count for new contracts. The group is also planning to introduce retail features like click-and-collect and pre-booking for customers to address changes in passenger behaviour post Covid-19.
"We still have to observe if there is a change [in passenger behaviour].
"Notably during the RMCO (recovery movement control order) in 2020, we did an airport staycation programme for new experiences at the airports, such as visiting the airports' fire rescue facility, which was sold out on the first day. What we have seen is that the desire [to explore] is still there," Hani added.
The group also introduced its own e-commerce platform shopMYairports to keep the business going despite the absence of flyers during the pandemic.
"We hope to open the click-and-collect counter as airport e-commerce is very much dependent on duty-free [pricing]," said Hani. Without that, the platform's sales target is expected to be 3% of total retail revenue, as opposed to a 10% target if the duty-free click-and-collect structure is implemented, she added.
According to MAHB's latest annual report, the non-aero segment that accounted for about half of the group's revenue was contributed largely by commercial lease rental and royalties, as well as rental retail sales of duty free and non-dutiable goods under the Eraman brand. 
For the financial year ended Dec 31, 2020 (FY20), rental and royalty revenue fell 51.6% to RM551.9 million, while Eraman sales fell 81.9% to RM153.2 million. These compared to group revenue of RM1.87 billion, which itself fell 64% year-on-year (y-o-y).
Shares in MAHB fell two sen or 0.34% to RM5.81 in afternoon trading, valuing the group at RM9.64 billion.