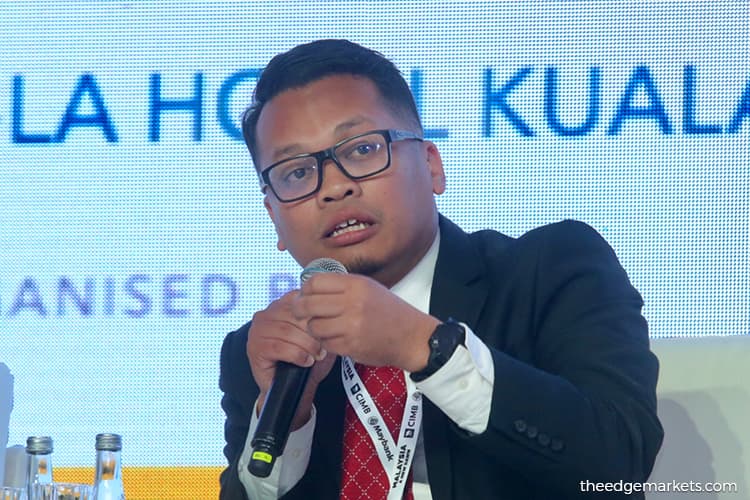 KUALA LUMPUR (March 18): A lawmaker has taken issue with the suggestion by a property consulting firm that a higher population growth is needed to resolve the property overhang in the country.
Nik Nazmi Nik Ahmad (PH-Setiawangsa) said the demand and supply mismatch in the residential property market was not caused by the people.
"Recently property consultant Rahim & Co stated that Malaysians need to have more babies to resolve the issue of unsold properties. Such conclusion doesn't make sense.
"The problem of 'mismatch' in the residential property market came from the developers and authorities, it is not an issue caused by the people," he said when debating on the motion of thanks to the royal address in the Dewan Rakyat.
Nik Nazmi said the residential property overhang can be resolved if Malaysians' purchasing power is higher.
"Improved wages could bring multiplier effect to our economy. Today, our consumption is driven by borrowing and not income, which is not sustainable. Therefore I hope the government is committed to raising the minimum wage to RM1,500 a month in five years and not bow down to any pressure from companies seeking to be exempted from the minimum wage rule," he said.
Last month, at the Malaysian Property Summit 2019, Rahim & Co International Sdn Bhd director of research and strategic planning Sulaiman Saheh said Malaysia needs to have a higher population growth to commensurate housing supply growth.
"I have mentioned this a few years ago — Malaysians, maybe we need to make more babies. Our population is not enough to sustain the supply of residential units in the market," he reportedly said.