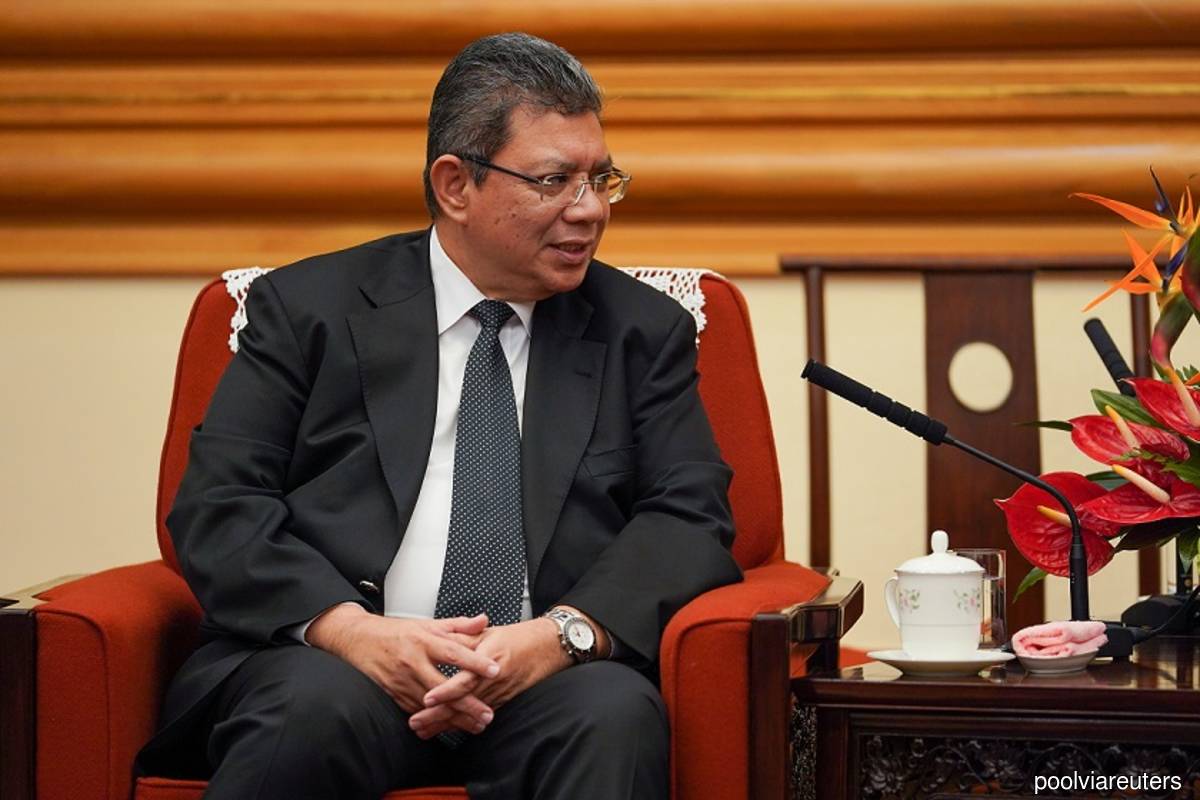 KUALA LUMPUR (Nov 23): Malaysian missions abroad (Malawakil) will facilitate the efforts of the Ministry of Foreign Affairs (Wisma Putra) in promoting locally published books to overseas markets, starting early next year.
Foreign Minister Datuk Saifuddin Abdullah said the effort, part of Wisma Putra's Cultural Diplomacy activities, can also connect local and international book publishers as a continuous activity.
"The sale of books usually takes place through international book festivals abroad, but it is a seasonal activity. So, I offer the services of Malawakil to continue the effort, which, at the same time, can connect Malaysian book publishers with international ones.
"Wisma Putra will also play a role in facilitating the distribution and sale of books published in Malaysia, either in Malay or other languages, ​​through Malawakil," he said at a press conference after the presentation of a collection of books published by Penwings Publishing here on Tuesday (Nov 23).
"Of course, my main task is to promote books published by Dewan Bahasa dan Pustaka (DBP) and Institut Terjemahan & Buku Malaysia (ITBM) because they are government agencies. But Wisma Putra also supports Indie book publishers and budding writers seeking opportunities at international festivals, for example. For this we offer the platform through Wisma Putra's newly appointed Cultural Secretary," he said.
Besides the collections of Penwings Publishing, DBP and ITBM, the collections of "Sasterawan Negara" (National Laureates) are also among the list of publications that will be featured through Malawakil, said Saifuddin.
Also present at the event was founder of Penwings Publishing, Charissa Ong, who also authored books in the genre of poetry and short stories such as "Midnight Monologues" and "Daylight Dialogues".