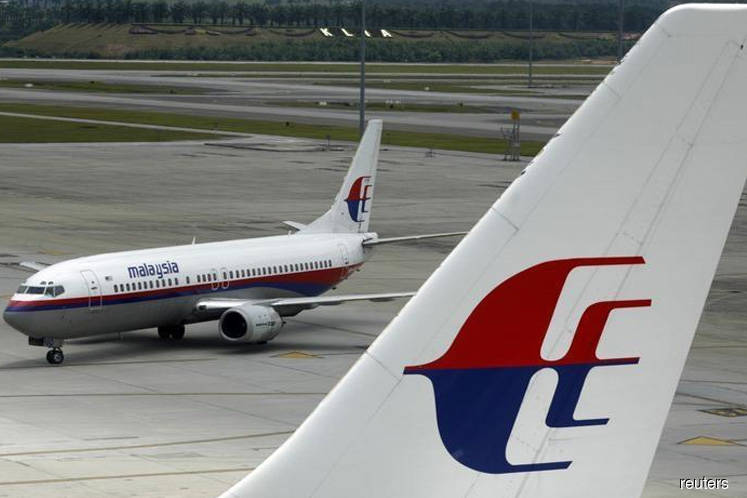 PETALING JAYA (March 19): The Malaysia Airlines Retirees Association says the country needs a national carrier and its members are offering its services to help overhaul the airline.
Speaking at a media briefing today, the association's patron Tan Sri Abdul Aziz Abdul Rahman said Malaysia needs a national carrier as "any country worth its salt has a national carrier".
He added it is imperative that the airline is sustained and that it sees a return to its glory days.
In particular, he highlighted that the national carrier has seen many of its capabilities such as maintenance, repair and overhaul (MRO) services closed and that the loss of a big part of its international network was worrying.
Abdul Aziz added that the total approximate RM2 billion loss posted by the airline from 2014 until today has led to the airline now being "in hell".
"Commercially we are competent, we can cope with all of this (the challenges of overhauling the airline)," he said.
He said there needs to be a focus on hiring local talent, instead of hiring expatriate staff, particularly for its senior management.
Abdul Aziz also said that the airline industry is important, as other sectors such as tourism are boosted by the presence of Malaysia Airlines.
Former Malaysian Airline System Bhd (MAS) executive vice-president S. Suppiah said aircraft financing has to be viewed as a whole, with engineering and flight operations as being two key pillars.
"The owners of the aircraft are concerned about how it is maintained and used," he said.
He added that businesses such as engineering, cargo, catering and ground handling services should not be taken away from Malaysia Airlines, as it was difficult for the airline to start the respective units during the early days. For instance, the maintenance, repair and overhaul unit was required to have a minimum of 11 aircraft of one type in order to achieve economies of scale.
He added that the outsourcing of business segments was expensive, and if it was done locally it would be cheaper for the group.
"For engineering, ground handling operations and catering, we were doing very well servicing other airlines and reducing our costs," said Suppiah.
He added that unlike regional peers such as Singapore Airlines and Hong Kong's Cathay Pacific, Malaysia Airlines has to operate from 40 airports in the country.