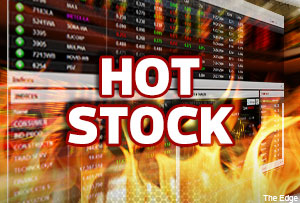 KUALA LUMPUR(Oct 24): Malaysia Airports Holdings Bhd (MAHB) rose 17 sen or 2.5% following announcement the group planned to acquire the remaining 40% stake in Turkey's Istanbul Sabiha Gokcen Airport (ISGA) concession.
MAHB already owns 60% of the ISGA concession. MAHB's announced yesterday it would exercise its right of first refusal to acquire the remaining 40% stake for €285m (RM1.2billion).
Today, MAHB rose to RM6.86 at 10.40am with 301,800 units changing hands,
Affin Hwang Investment Bank Bhd maintained its "reduce" recommendation for MAHB shares with a target price (TP) of RM6.20.
In a note today, Affin Hwang said de-rating catalysts for MAHB included earnings dilution from a potential capital exercise and a potential downgrade in MAHB's AAA rating.
"Assuming a full debt funding as well as consolidation of ISGA's debt, this acquisition will raise MAHB's gearing level to 1.22x.
"This will compromise its AAA rating. As such, we believe a cash call is likely," Affin Hwang said.
Affin Hwang said MAHB's gross gearing level would rise to 1.22 times as it would have to consolidate ISGA's debt (€420m as at 31st Dec 2013), as well as raise €285m (RM1.1bn) to buy the stake.
Meanwhile, Kenanga Investment Bank Bhd said it was reviewing its recommendation and TP for MAHB shares
"Our call and TP are placed 'under review' pending more confirmation from management on its funding structure on the proposed acquisition as any potential cash call would have a downward revision on our TP.
"Previously, we have a 'market perform' call with a TP of RM8.06 based on SoP (sum-of-parts)," Kenanga said in a note.