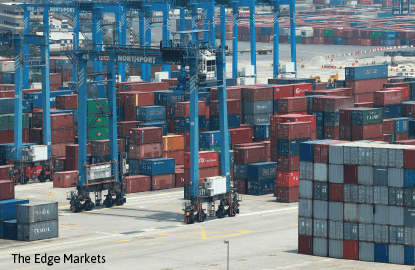 KUALA LUMPUR (April 3): Malaysia's exports likely expanded in February at the fastest pace for any month in nearly three years, a Reuters poll showed.
The median forecast from 10 economists was for exports to rise 17.9% from a year earlier, which would be the highest growth since April 2014, when they expanded 18.6%. Individual poll estimates ranged between 13.4% and 21%.
Assuming shipments did grow from a year earlier, February would be the fourth consecutive month of expansion.
Economists say they expect a surge partly due to stronger demand for Malaysia's manufactured goods and commodities, including crude oil and liquefied natural gas, and partly because of a low base. In 2016, the Lunar New Year holiday was in February while this year, it began in late January.
In January, exports rose 13.6%.
Malaysia's annual import growth in February was seen at 21.7%, which would be the fastest since June 2010's 29.9%. Imports rose 16.1% in January.
February's trade surplus is forecast to widen to RM6.1 billion (US$1.38 billion), from January's RM4.7 billion.
(US$1 = RM4.4240)