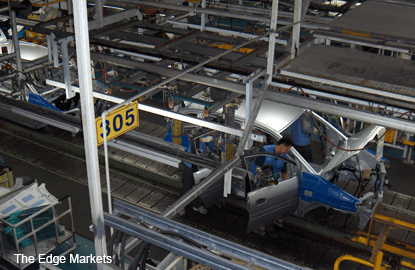 KUALA LUMPUR (April 10): Malaysia's industrial production in February likely expanded at the fastest pace in more than two years, a Reuters poll showed.
The median forecast from a survey of 12 economists was for factory output to surge 7.3% year-on-year, which would be fastest since December 2014. Individual estimates for the increases ranged between 4.3% and 11.0%.
Factory output in January rose 3.5% from a year earlier, supported by strength in the mining, manufacturing and electricity sectors.
Malaysia's export growth was at a near seven-year high in February, 26.5% above a year earlier. This was due to a jump in shipments of manufactured goods and commodities and a low base for comparison, thanks to the timing of the Lunar New Year holiday.