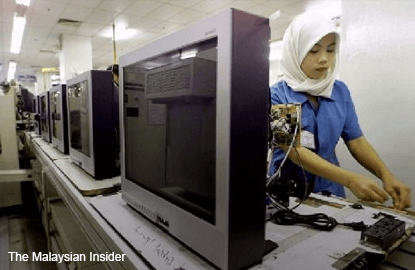 KUALA LUMPUR (March 10): Malaysia's industrial production in January is expected to have grown 5.7% from a year earlier, faster than the previous month, a Reuters poll showed.
Estimates among the 10 economists surveyed however ranged widely between 2.8% and 7.0%.
Factory output in December had risen 4.7% from a year earlier, due to strength in the mining, manufacturing and electricity sectors.
Malaysia's export growth in January expanded at its fastest pace in more than a year, due to strong demand for commodities and manufactured goods.