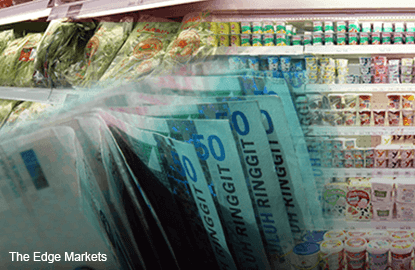 KUALA LUMPUR (Feb 21): Malaysia's consumer price index likely rose 2.8% from a year earlier in January, rising sharply from the previous month's pace, a Reuters poll showed.
Inflation in January likely rose due to increased transport costs, following higher global oil prices and a weaker Malaysian ringgit, the economists surveyed said.
In December, the annual inflation rate was at 1.8%, matching levels from the previous month, as prices of food and housing and utilities rose.
Annual inflation reached a seven-year peak of 4.2% in February 2016, but then moderated as the effects of a goods and services tax imposed in April 2015 faded.
Malaysia's central bank said in November that annual inflation moderated to 1.3% in the third quarter.