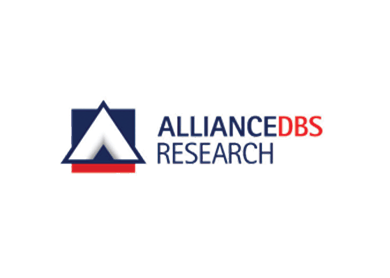 KUALA LUMPUR (Dec 3): AllianceDBS Research has lowered its 2015 gross domestic product (GDP) forecast for Malaysia to 5% from 5.2% previously on expectations of softening consumption and export growth.
In an economic report Wednesday, AllianceDBS Research chief economist Manokaran Mottain said the worst-case scenario 2015 GDP projection was at 3%-4%.
He said uncertainties in the global economic outlook since the latter part of 2014 had set in motion subdued economic prospects for 2015.  
"Malaysia's growth is expected to soften to 5% in 2015, slower than our previous forecast of 5.2%, and an estimated 5.8% for 2014.
"Beside the downside risks to export performances due to the uncertain external conditions, the domestic economy also has to face headwinds from the expected slowdown in consumption growth," he said.
Manokaran said that on the supply side of growth, manufacturing activities were expected to register a slower growth of 4.4% in 2015 (2014 estimate: 6.1%), while the services sector growth would likely moderate to 5.3% in 2015 from 6.2% expected in 2014.  
"Meanwhile, we do not expect public sector growth to accelerate due to the government's ongoing fiscal consolidation exercise.
"This signals the government's attempt to meet its fiscal deficit to GDP target of 3%, while keeping government debt to GDP ratio under the 55% threshold," he said.  
Manokaran said the move to abolish fuel subsidy effective December 2014 and the commitment to the Goods and Services Tax were seen as prudent fiscal management to meet the government's fiscal commitments for 2015.
"However, taking note of the continued slowdown in exports during the second half of 2014, the downside risk of a trade deficit scenario is highly likely in the first half of 2015 – we expect a small current account deficit situation as early as 1Q15.
"Although inflation is expected to remain elevated in 2015 on the back of cost-push pressures such as GST, we expect price pressures to show signs of tapering by end-2015. We forecast 4% inflation for 2015, up from the estimation of 3.1% for 2014," he said.
Meanwhile, Manokaran said he revised his expectations on the Overnight Policy Rate (OPR) and expects it to be kept steady at 3.25% in 2015, a level accommodative to growth.
"We take into consideration the deteriorating external conditions and moderating domestic demand from the inflationary measures.
"Besides, we also observe some easing in the financial imbalances risks on the back of the gradual slowing down of household loans growth in recent quarters," he said.
On the ringgit, Manokaran said the 2015 average exchange rate was expected to be within the range of RM3.30 to RM3.35 per USD for full-year 2015, adding that the ringgit could hit a low of RM3.50 per USD next year.
"On a worst-case scenario basis, assuming a sustained drop in Brent crude oil prices to US$60 per barrel in 2015, we expect persistent weaker exchange rate of the ringgit and also potentially lower GDP growth at 3% to 4% in 2015.
"Under such circumstances, we estimate that 2015 fiscal deficit to GDP target may be missed, with the fiscal deficit ratio hitting 3.3% in 2015, thereby risking a sovereign credit rating downgrade," he said.