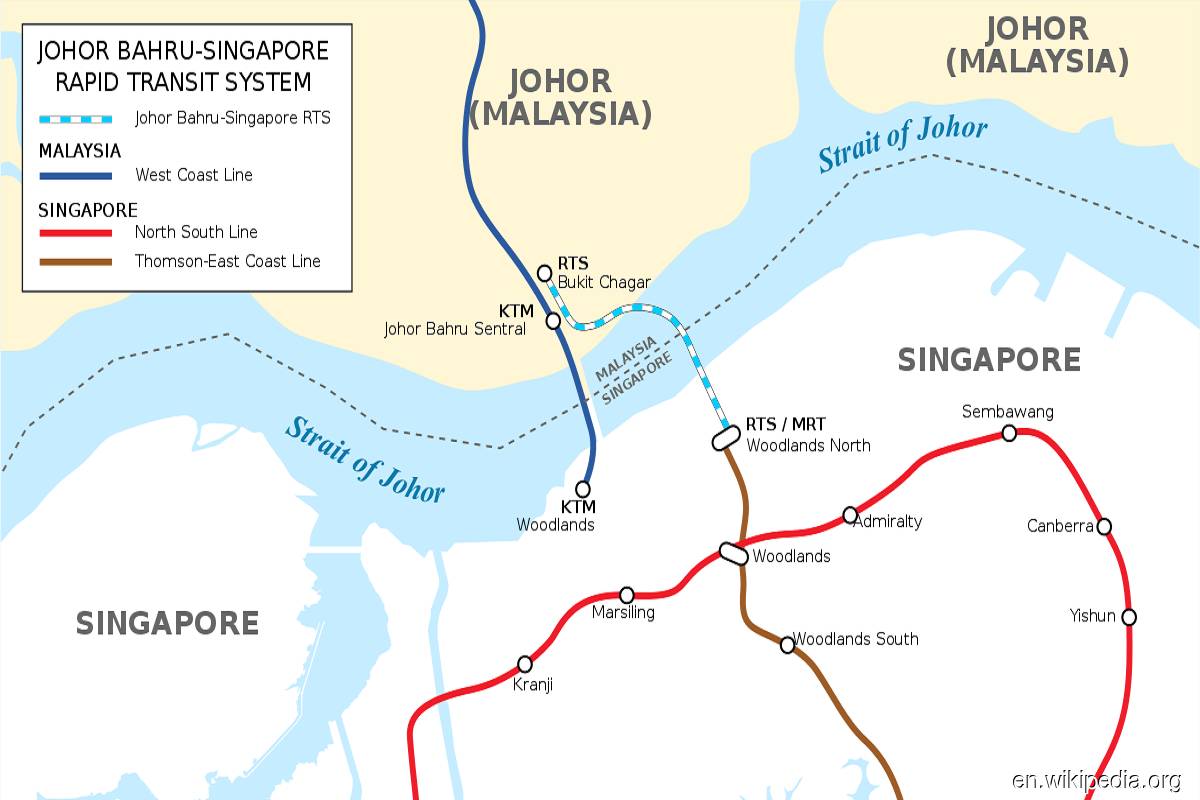 KUALA LUMPUR (Nov 29): Malaysia's Ministry of Transport and the Land Transport Authority of Singapore have concluded the Johor Bahru-Singapore Rapid Transit System (RTS) Link grantor agreement, the two governments said in a joint statement.
The agreement follows the concession agreement concluded on July 30, 2020, when the project was successfully resumed, the statement said.
The grantor agreement stipulates the responsibilities of the two grantors in carrying out their roles and obligations with respect to matters relating to the concession agreement, the statement added.
"We very much welcome and applaud these latest milestones in our shared efforts to rejuvenate our economic linkages and reconnect our peoples, following the pandemic's impact," Malaysia's Transport Minister Datuk Seri Wee Ka Siong said.
"The journey to realise the Johor Bahru-Singapore Rapid Transit System Link continues, with this grantor agreement as a major step in this landmark project's progress," he said.
Singapore's Transport Minister S Iswaran said: "The progress made on the Johor Bahru-Singapore Rapid Transit System Link Project, as well as the resumption of air and land travel between our two countries are key to restoring ties and reviving our economies.
"I look forward to working closely with the Malaysian government and my counterpart Dr. Wee Ka Siong to further strengthen transport cooperation and bilateral ties between Singapore and Malaysia," S Iswaran added.
The agreement marks another milestone for the RTS Link, which has had three delays in the past, before the two authorities decided to proceed with a higher price tag of an estimated RM3.7 billion.
The higher costs of "at least RM500 million" compared with initial estimates of RM3.16 billion, stemmed from the decision to move the station from Singapore to Wadi Hana (Johor), with a new depot to be constructed in the latter, Wee told Parliament in July last year.
On Nov 16, Mass Rapid Transit Corp Sdn Bhd (MRT Corp) chief executive officer Datuk Mohd Zarif Hashim said construction for the project is progressing well.
Passenger service is expected to commence by end-2026, according to Monday's statement.