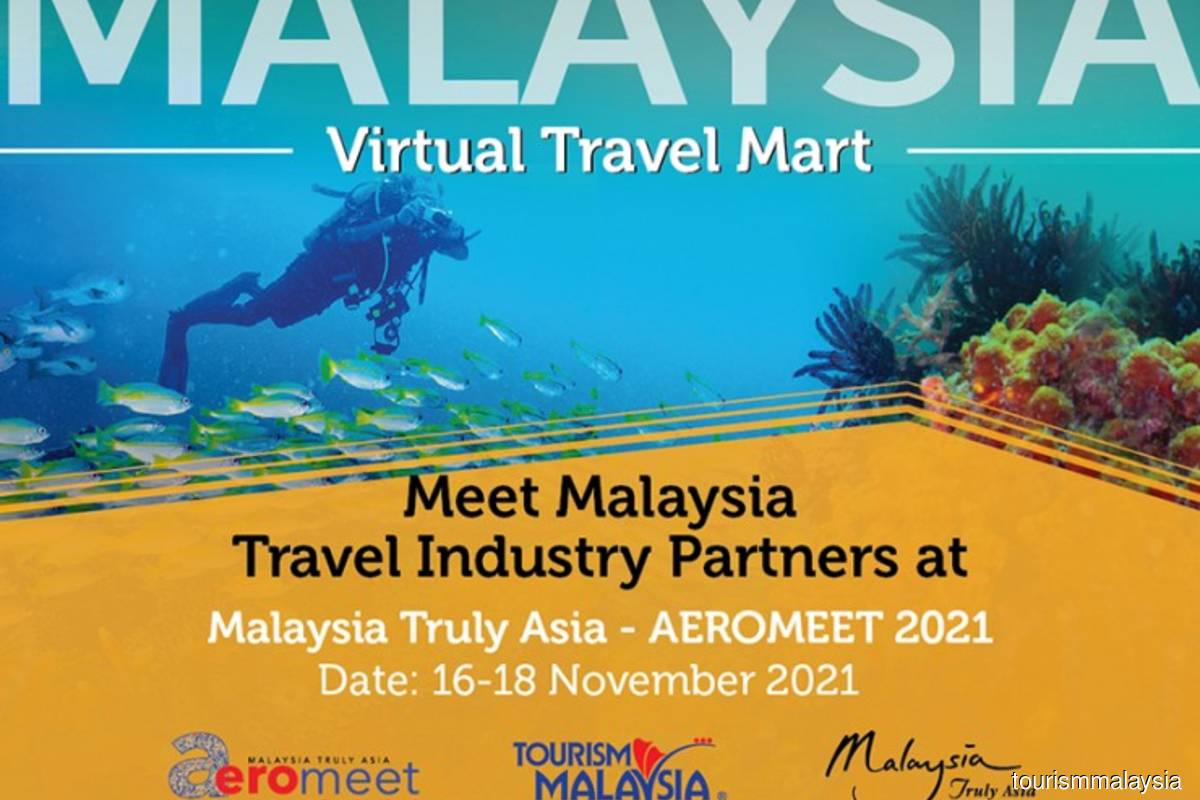 PUTRAJAYA (Nov 16): Malaysia Truly Asia AEROMEET, a platform where tourism industry players from the Americas, Europe and Oceania (AERO) regions engage in business-to-business (B2B) sessions, has returned this year, after a hiatus since 2014.
Organised by Tourism Malaysia, this year's edition is held fully virtual from Tuesday (Nov 16) to Nov 18. 
Tourism Malaysia, in a statement on Tuesday, said a total of 102 Malaysian organisations comprised of 50 tour operators, three online travel agencies, 35 hoteliers, six state tourism boards, and eight tourism associations, were taking part in the event to promote their products and services.
"The event offers different sessions for participants to partake in, such as seminars, presentations, and product updates by local tourism industry players. Sessions are also separated according to regions Americas, Europe, and Oceania," it said.
Malaysia Truly Asia AEROMEET 2021 provides the platform for industry players to have B2B sessions with buyers and media from the regions of AERO on the latest tourism development, events and business opportunities.
Tourism Malaysia, an agency with the specific task of promoting Malaysia as a preferred tourism destination, said it was looking forward to discussing possible collaborations and partnerships by leveraging the B2B spectrum.
Also, it looked forward to restoring the confidence among international travel agencies to promote and sell Malaysia's tourist attractions in anticipation of the reopening of the country's borders. 
The National Recovery Council (MPN) on Nov 11 proposed for the country's borders to be reopened to foreign visitors on Jan 1 next year at the latest, in a bid to expedite the economic recovery of the country, especially the tourism sector.
MPN chairman Tan Sri Muhyiddin Yassin was quoted as saying that the Special Committee on Pandemic Management chaired by Prime Minister Datuk Seri Ismail Sabri Yaakob would identify the countries, especially those with high rates of complete vaccination against Covid-19, to be allowed entry into Malaysia.