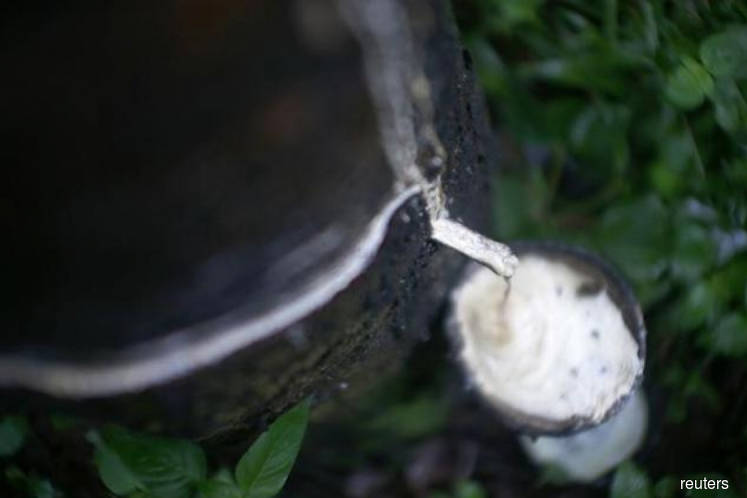 KUALA LUMPUR (Sept 4): The Malaysian Rubber Board (MRB) is expecting rubber prices to remain "relatively low" ahead of an expected oversupply until 2023.
"In general, rubber price (for grade MSR-20) will remain relatively low at about RM5-RM6 for the next one or two years," said MRB director-general Datuk Dr Zairossani Mohd Nor.
The government, however, intends to continue with the rubber production incentive scheme to guarantee support price mechanism at RM5.50, he told a press conference at the International Rubber Glove Conference & Exhibition today.
"The non-government organisation International Rubber Study Group predicted that we will have an oversupply of rubber up to 2023 by two million [tonnes of natural rubber].
"We are trying so countries like us and Thailand can adjust on the supply side through a supply control mechanism… But it is very difficult depending on the country," said Zairossani.
"Malaysia has very good control over our entire rubber industry. But in Indonesia it is difficult to control the smallholders. So maybe we will need to see how effective the implementation is," he added.
Concurrently, Plastics & Rubber Institute Malaysia president Pong Kai See also pointed to changes in the world's rubber economy that might put downward pressure on prices.
"In addition to the big exporters of rubber like Thailand, Indonesia and Vietnam, there are also now a number of smaller producers that are rapidly increasing production like in West Africa.
"You have Ivory Coast almost doubling production every two years, and that is tremendous. This is going to impact us because these are low-cost producers," said Pong.
"Even as Malaysia and Thailand complain of low prices, these lower cost countries are happily producing because they are still profitable," he said.