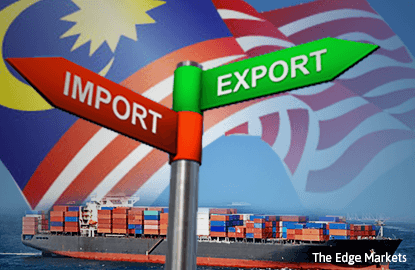 KUALA LUMPUR (Feb 7): Malaysia's exports likely expanded in December for a second month, and at a faster annual pace, a Reuters poll showed.
Exports declined in September and October from a year earlier, before increasing 7.8% in November on solid shipments of manufactured and agricultural goods.
The median forecast from 10 economists is for December exports to rise 9.4%.
Economists note December saw stable global commodity prices and said annual export growth should be aided by a low base from a year earlier.
Import growth in December is seen at 9.0%, lower than November's robust 11.2%.
Malaysia reports its trade figures in ringgit.
December's trade surplus is forecast to widen slightly to RM9.3 billion (US$2.10 billion), from RM9.0 billion in November.
(US$1 = RM4.4310)