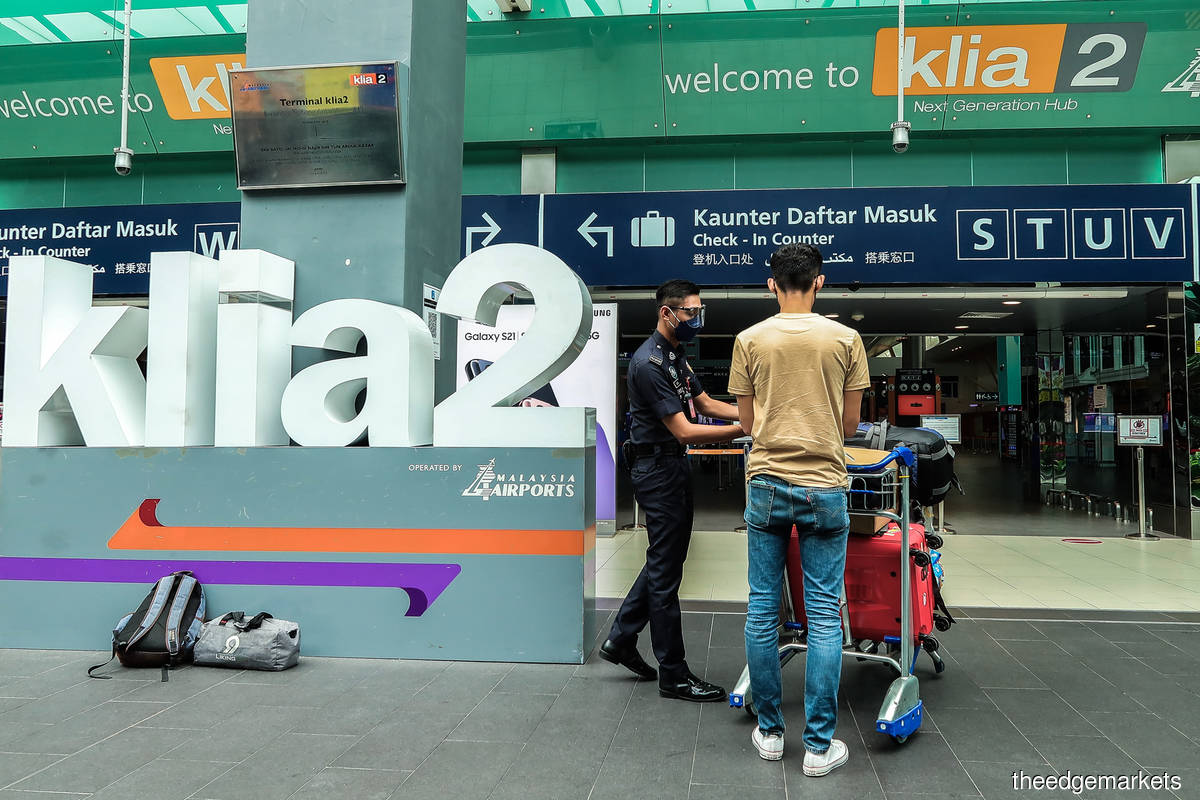 KUALA LUMPUR (Oct 18): Malaysia Airports Holdings Bhd (MAHB) said domestic passenger movements in September rose to 362,000, up 74% from August, due to the Langkawi travel bubble and the progress of the National Recovery Plan. 
"Due to the surge, the group saw a 55% increase in total passenger movements for Malaysia last month at 458,000 passengers (comprising 362,000 from the domestic segment and 96,000 international)," the airport operator said in a statement on Monday. 
The two week-period of Sept 16-29 saw the Langkawi travel bubble contributing 37,000 passenger movements, it said. 
In the period, low-cost carrier AirAsia Group Bhd led the aircraft movements with 176 flights, with an average seat factor of 64%.
On September's overall domestic aircraft count, MAHB said it registered more than 10,000 domestic flights in the month, up 20% from August levels, when it booked 9,187 domestic flights.
"MAHB is optimistic that the encouraging travel trend will continue with the lifting of interstate and international travel restrictions," it said. 
MAHB's overall passenger count in September came in at 3.2 million, down from 3.5 million in August, as Istanbul Sabiha Gokcen International Airport (ISGA) passenger movements fell to 2.7 million from 3.2 million.
As for its cargo operations, MAHB said September saw a 24% year-on-year increase to approximately 726,800 metric tons.
MAHB welcomed China Central Longhao Airlines to the Kuala Lumpur International Airport (KLIA) last month, which continued to validate air cargo's increasing importance within the local aviation landscape, especially in light of the Covid-19 pandemic's devastating impact on the industry.
"The Chinese cargo carrier operates the Shenzhen-Kuala Lumpur route with a tri-weekly service," it said.
Shares in MAHB fell 11 sen or 1.63% to settle at RM6.64 at Monday's noon market break, valuing the group at RM11.02 billion.  The counter has risen by 12.16% so far this year.