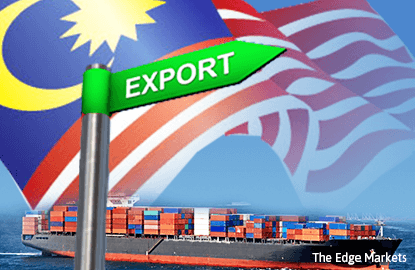 KUALA LUMPUR (March 1): Malaysia's exports likely expanded for a third consecutive month in January, and at its fastest pace in more than a year, according to a Reuters poll.
The median forecast from 10 economists is for January exports to rise 15% from a year earlier, due to a low comparison base and a recovery in commodity prices.
Malaysia reports its trade figures in ringgit.
Since October 2015's 16.5% annual increase in exports, the best month has been January 2016, when shipments climbed 8.1%.
Economists say continued solid demand for electronics items contributed to January exports.
In December, exports rose 10.7% on higher commodity prices and stronger demand for electronic and electrical goods.
In the poll, import growth in January is seen at 10.0%, below December's 11.5%.
The January trade surplus is forecast to narrow to RM8.2 billion (US$1.84 billion), from December's RM8.7 billion.
(US$1 = RM4.4470)