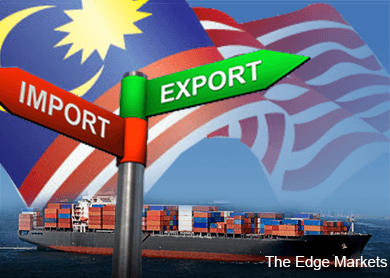 KUALA LUMPUR (Sept 2): Malaysia's July exports likely rose supported by a weakening ringgit, though moderating from an unexpected jump in June, due to plunging commodity prices, a Reuters poll showed.
Exports were forecast to rise 3.2% from a year earlier, according to the median forecast of economists polled by Reuters, though individual estimates varied widely.
Imports in July were expected to slightly decline by 0.8% on slowing domestic demand. Malaysia's imports have seen dropping since the implementation of a consumption based Goods and Services Tax (GST) in April.
The country's trade surplus in July was forecast at 6 billion ringgit (US$1.42 billion), down from 7.98 billion ringgit in June.
($1 = 4.2150 ringgit)