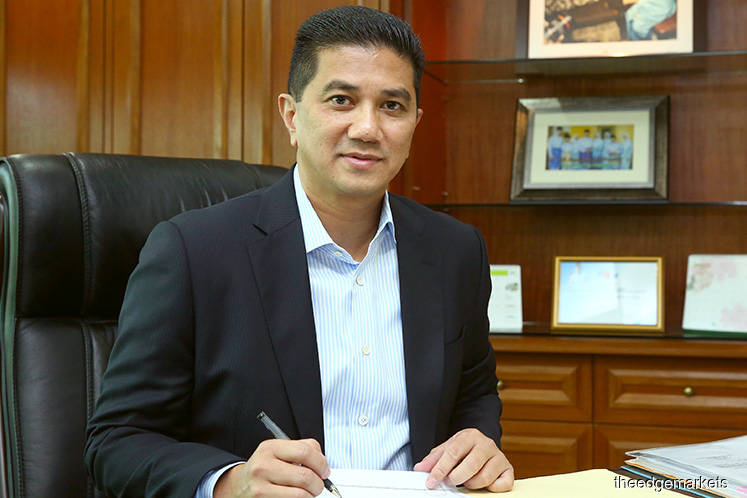 KUALA LUMPUR (Aug 14): Economic Affairs Minister Datuk Seri Mohamed Azmin Ali said today that Majlis Amanah Rakyat (Mara), which he confirmed has been placed under his ministry, will have its management, including its board of directors and business portfolio, reshuffled.
"We understand that Mara's core activities are in education and entrepreneurship. These are aimed at creating an atmosphere that allows bumiputera Malays to compete in these sectors.
"We want to ensure that Mara's objective is fully achieved. So, we want a professional (group of people) with integrity to ensure that Mara's management is truly transparent.
"Felda (Federal Land Development Authority) and Mara are important Bumiputera agencies that have been harmed due to mismanagement by the previous government," he said during his winding-up speech on the Supply (Reallocation of Appropriated Expenditure) Bill 2018 and the Supplementary Development Expenditure (Reallocation of Appropriated Expenditure 2018) motion in Dewan Rakyat.
However, Mohamed Azmin assured that his ministry will maintain Mara's main objective since it was established in 1966, while empowering the agency in line with the guarantees the new Pakatan Harapan (PH) has made.
During the past general election, PH has promised in its manifesto that an independent task force be established to probe, among others, 1Malaysia Development Bhd (1MDB), Felda, Mara, and Tabung Haji to reorganise their leadership structure.
Mohamed Azmin was responding to a question from Parit Sulong MP (BN) Datuk Noraini Ahmad, who asked the Economic Affairs Ministry to state the steps taken to ensure that Mara's objective will not be neglected or missed.
Umno secretary-general Tan Sri Annuar Musa, a former Mara chairman who left the agency last year, raised the possibility in a social media posting recently that Mara could be carved up and divided among several ministries, as part of a planned agency reshuffle. The speculation has drawn criticisms from various quarters, especially Umno leaders.
Last week, Tun Dr Mahathir Mohamad reportedly reminded his cabinet ministers to be sensitive when issuing statements on Mara, saying it has become a sensitive issue which needs to be given attention by Parti Pribumi Bersatu Malaysia (Bersatu) and PH.
He said PH should be sensitive to the views of the people to continue getting support.