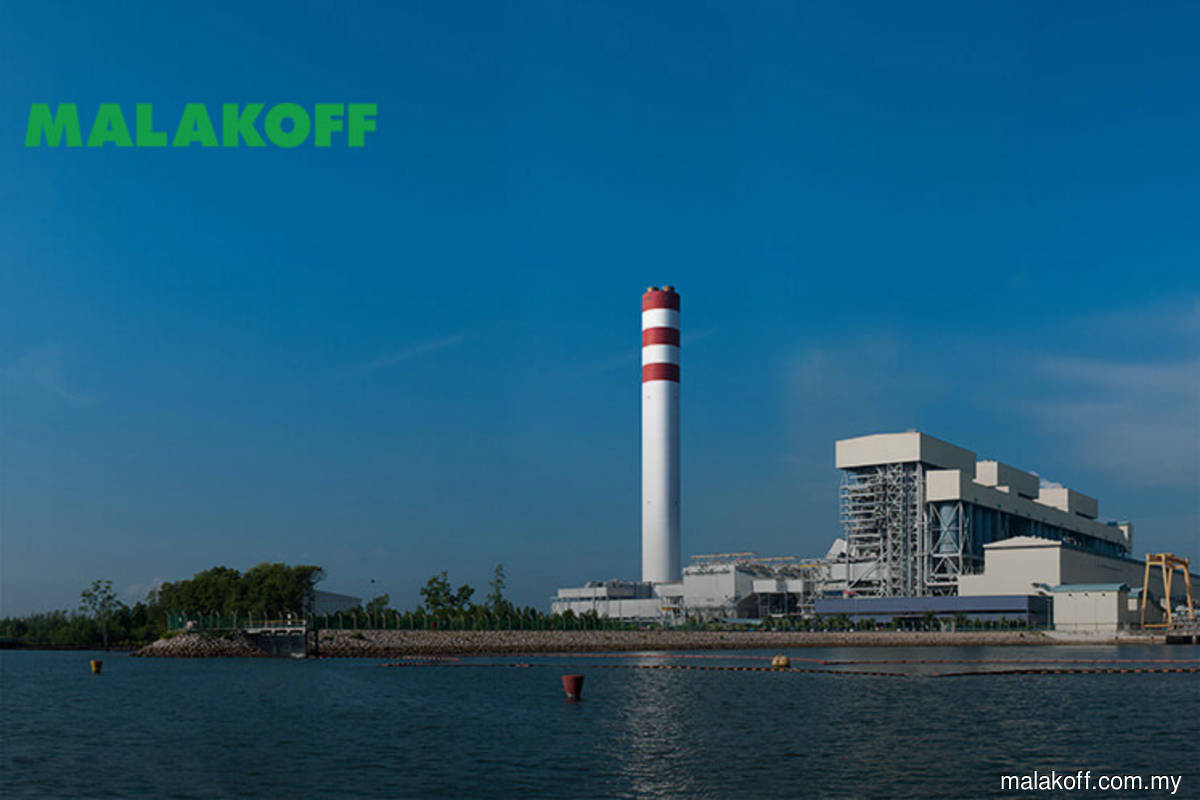 KUALA LUMPUR (Nov 24): Malaysian Rating Corp Bhd (MARC) has affirmed Malakoff Corp Bhd's wholly-owned subsidiary Malakoff Power Bhd's (MPower) outstanding RM2.93 billion Sukuk Murabahah rating at AA-IS with a stable outlook.
The rating is underpinned by the predictability of cash flows from Malakoff's independent power plants (IPPs) under long-term purchase agreements (PPA) with Tenaga Nasional Bhd (TNB), which has a AAA rating with a stable outlook, MARC said in a statement.
"This is evidenced by the plants' strong operational track record of meeting PPA requirements. Moderating the rating is the high reliance on residual cash flows from two of Malakoff's IPPs, namely Tanjung Bin Power Sdn Bhd and Segari Energy Ventures Sdn Bhd," it added.
MARC said it had approached the rating of MPower, the operations and maintenance operator of Malakoff's majority-owned domestic IPPs, by considering the consolidated profile of both, as they have strong operational and financial connections between them, particularly on the common reliance on residual cash flows from Malakoff's power plants and the explicit Kafalah guarantee, which are in favour of MPower's sukuk-holders.
MARC said Malakoff had received capacity payments of RM1.06 billion during the first half of 2021, up from RM1.03 billion for the same period last year, which the ratings agency said was in line with expectations, as its key IPPs met PPA requirements.
Malakoff was able to fully pass through its fuel costs to TNB, said MARC, but noted that its energy payments had declined to RM1.37 billion in the first half of 2021 - largely due to lower electricity demand during the period — compared to RM1.73 billion a year prior.
Writing on the group's leverage position, MARC said Malakoff had improved slightly with a debt-to-equity (DE) ratio at 1.65x after scheduled repayments of group debt. The rating agency expects Malakoff to improve its leverage position, as repayments on outstanding borrowings are expected to exceed potential new borrowings. It added that the DE ratio will likely fall below 1.5x over the next three years, and in the next one-year period, Malakoff is scheduled to repay RM1.4 billion, while any new capital commitments will be funded by internal cash and/or borrowings.
At company level, MPower recorded an operational cash flow of RM338.1 million, supported by a RM334.7 million repayment of its inter-company loan to Malakoff.
"Its cash and bank balances (including investments) of RM624.8 million as at end-June 2021 is sufficient to meet its upcoming sukuk repayment of RM500.0 million on Dec 17, 2021. The stable outlook incorporates MARC's expectation that Malakoff's power generating subsidiaries will continue delivering satisfactory operational performance," saiid MARC.
Malakoff's share price was unchanged at 76 sen on Thursday (Nov 25), for a market capitalisation of RM3.82 billion.