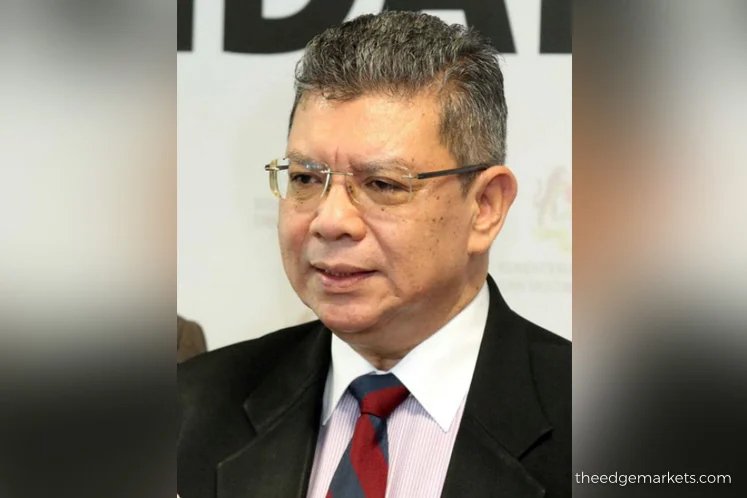 KUALA LUMPUR (June 3): Communications and Multimedia Minister Datuk Saifuddin Abdullah (pictured) has cancelled his order to award portions of the 700 megahertz (MHz) band to DiGi.Com Bhd, Maxis Bhd, Telekom Malaysia Bhd (TM), Altel Communications Sdn Bhd and Axiata Group Bhd.
In a statement today, the minister said 18 instruments including ministerial orders and findings regarding the usage of spectrum frequencies in the 700MHz, 900MHz and 2600MHz had been presented to him.
"Based on technical issues, laws and the need to follow a clear process, I have ordered the chairman of the Malaysian Communications and Multimedia Commission (MCMC) to cancel the above orders and findings, and to reevaluate the instruments with immediate haste," said Saifuddin in the statement.
Meanwhile, he noted that the government through the ministry was committed to the aim of developing the country by giving the best service in technology and telecommunications, achieving high-speed internet and ICT services of the highest quality.
The minister's order to award the spectrum was made on May 15. 
The minister's announcement comes after theedgemarkets.com reported yesterday that the five telcos have been awarded licences, and the move has raised questions. 
TM was awarded the 718Mhz to 723Mhz band, coupled with the 773MHz to 778MHz band as well.
Meanwhile, Maxis was awarded the 733MHz to 743MHz range, as well as the 758Mhz to 768Mhz range. Digi was granted the 703MHz to 713MHz and 758Mhz to 768Mhz spectrum ranges.
Celcom received the 723MHz to 733MHz range, as well as the 778MHz and 788MHz spectrum range.
Tan Sri Syed Mokhtar Albukhary-controlled Altel was granted the 713MHz to 718Mhz, and 768MHz to 773MHz ranges. Additionally, Altel has also been granted a 2x5MHz block of the 900MHz band, which was previously set aside for the postponed high-speed rail line.
The order came as a surprise for many as previously the MCMC had indicated that it would adopt a consortium licence for the 700MHz and 3.5 gigahertz (GHz) bands, with the licence to be awarded by an open tender.
Under its final report on the roll-out of 5G spectrum networks, the commission said the 700MHz, 3.5GHz and 26/28GHz bands would be identified as pioneer spectrum bands for the implementation of 5G networks in Malaysia.
Read also: 
Award of spectrum licences raises questions, say analysts
Govt awards 700 Mhz band to TM, Celcom, Digi, Maxis and Altel