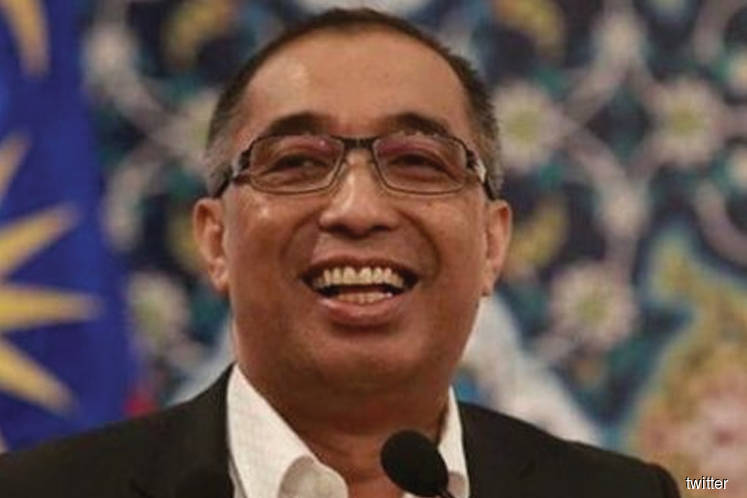 KUALA LUMPUR (Oct 26): It was a miscommunication that resulted in the removal of an article about leakage of personal data on lowyat.net, according to the Communications and Multimedia Minister Datuk Seri Salleh Said Keruak.
During Minister's question time session at Parliament today, Salleh explained that there were miscommunication between the Malaysian Communications and Multimedia Commission (MCMC) and lowyat.net, but it had been resolve amicably.
"Indeed, there were miscommunication between MCMC and lowyat.net in this incident, but the Ministry has resolved it amicably. But when we look at it again, the article also contains certain details of personal data, so from MCMC's perspective, it is not permitted," he said.
Salleh said MCMC had on Oct 18 this year found an advertisement about the sale of consumer data that was suspected to have been acquired via illegitimate channels uploaded on Lowyat Forums.
"MCMC and Department of Personal Data Protection (JPDP) were made aware and take it seriously when it comes to incident of leakage in personal data through the said website," he said.
"As a step of prevention, MCMC had ordered lowyat.net's administrator to remove the advertisement. The administrator had provided full cooperation to MCMC and removed the advertisement and an article related to it," he added.
On top of that, Salleh said MCMC and JPDP, together with various government agencies like National Cyber Security Agency under National Security Council and Royal Malaysia Police, have undertaken investigation.
"We hope people will not make any speculation until the investigation is completed," he said.
Salleh was responding to queries from Kulai member of Parliament Teo Nie Ching, who questioned the reason MCMC had asked lowyat.net to remove an article titled Personal data of Malaysians up for sale, sources of breach still unknown, and whether the allegations in the article are authentic.