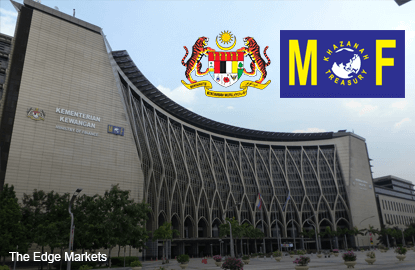 KUALA LUMPUR (March 29): The usage of contactless payment more than doubled in 2016 in terms of number of transactions and transacted value, according to Deputy Finance Minister Datuk Othman Aziz.
During Minister's question and answer session in Parliament today, Othman said the number of transactions has jumped more than twofold to 7.2 million in 2016, from 2.8 million in 2015.
In terms of value, Othman said contactless payment in Malaysia, be it via Visa Paywave or Mastercard PayPass, has risen by 142% to RM1.33 billion in 2016, from RM547.2 million in 2015.
"As compared to total debit or credit card usage, contactless payment constituted about 0.6% in 2015, and rose to 1.5% in 2016," he said.
"Contactless payment is important to the country as it increase convenience and shorten queue at places like fast food chain stores," he added.
Othman was responding to Parit Sulong Member of Parliament Datuk Dr Noraini Ahmad's query on the importance of contactless payment facility system to the Malaysian economy.