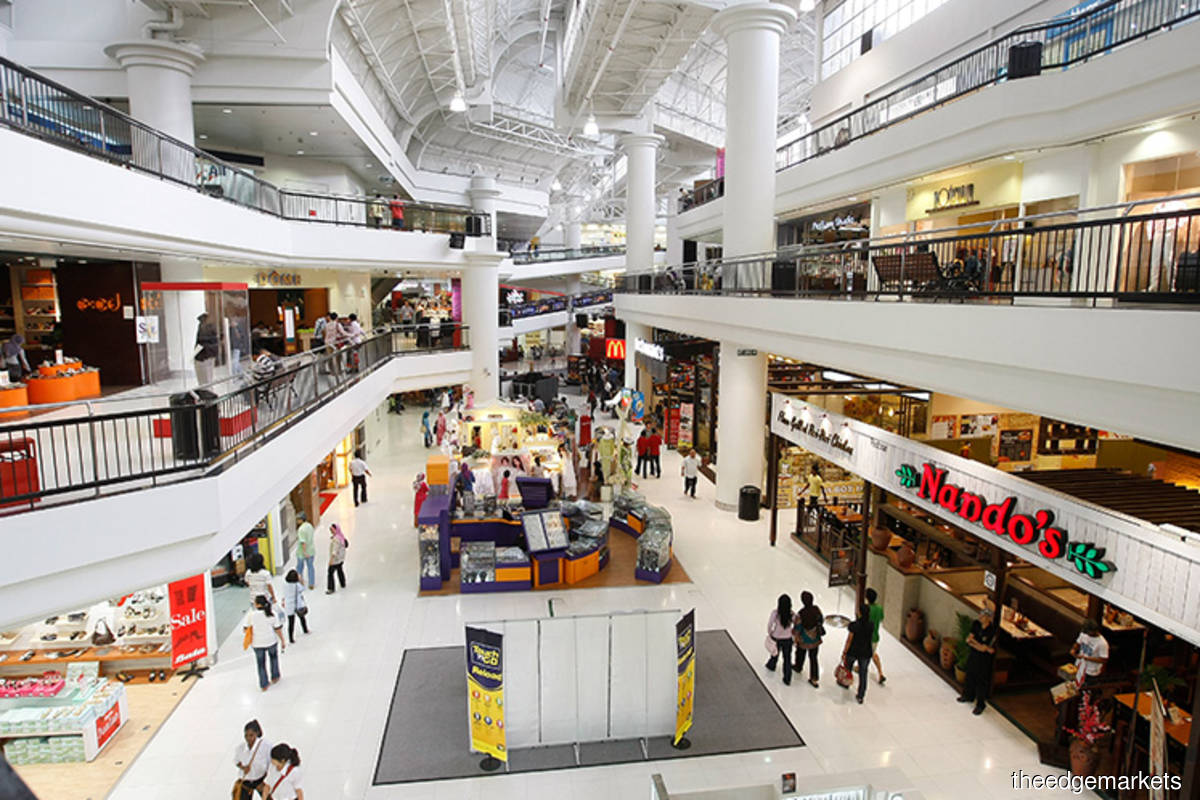 PETALING JAYA (Oct 28): In the latest CBRE Asia Pacific Retail Flash Survey, 74% of retailers surveyed are optimistic about the sales outlook for 2022, while 65% are planning to open more stores next year, despite the disrupted recovery by restrictions to contain a new wave of Covid-19 infections that emerged in 2Q2021.
The survey was conducted from Sept 9 to Oct 15 this year with a total of 155 respondents, to gauge the retail recovery and industry outlook for 2022. This is the third flash survey conducted by CBRE since the onset of the pandemic.
The retailers' optimism is underpinned by the belief that the pandemic will finally be contained and there is a possibility that life will go back to normal. Luxury retailers are most optimistic due to the gradual resumption of travel, said CBRE.
However, the pandemic is still the main concern for retailers, on top of supply chains and cost escalation. Respondents from Australia, Vietnam and Hong Kong are more concerned about the delayed resumption of travel, while Thai and Indian respondents are focused on meeting financial obligations.
As for the expansion sentiment, CBRE said it will continue to be dominated by domestic retailers, with half of the respondents only planning to expand locally. This is because cross-border expansion is hindered by limited international business travel and the inability to perform site inspections.
Among target markets for cross-border expansion, mainland China and Vietnam are the most popular, while New Zealand ranked third on the back of active expansion by Australian retailers.
Moving into 2022, CBRE expects retail leasing activity to pick up further and advises retailers to speed up decision-making to lock in good locations while terms remain attractive. "Whereas landlords can identify domestic retailers with growth potential/upgrading demand and embed regular rent review terms into new leases to capture the future rental recovery."
Of the 65% respondents that want more stores, those from mainland China and India are the most optimistic, with more than 90% looking to expand their store network, while 55% will keep their store size unchanged.
According to CBRE, fashion and apparel retailers are the most eager to have bigger stores. In contrast, 30% of F&B retailers are seeking smaller units. "F&B and grocery retailers are displaying stronger interest in decentralised areas, as they cater mainly to residential neighbourhoods, particularly those in Vietnam, Thailand and Taiwan".
Additionally, 50% of the respondents intend to upgrade to better locations with prime retail assets being the focus. According to CBRE, retailers are taking advantage of cheaper rents to secure better stores in prime locations to attract consumers, with demand for prime locations remaining firm, amid belief that more employees will return to office next year. "Space in city centres and along prime high streets will remain keenly sought-after in 2022," it said.
Meanwhile, CBRE notes that retailers are retaining a proactive approach towards renegotiating leases to reflect market conditions and taking advantage of tenant-favoured markets to secure lower rents and better locations. "Coupled with relatively low interest in reducing space or exiting from existing leases, this indicates that retailers believe that the worst may have passed."
In terms of the future of retail, brick-and-mortar stores remain an essential component of retailer strategy, with 60% of the respondents continuing to believe that such stores are more effective in engaging customers and 68% anticipating more online orders will be fulfilled and delivered from existing brick-and-mortar stores.
According to CBRE, many retailers have decided to expand their product display areas and showrooms to enhance the in-store consumer experience. The retail stores of the future will also include enhanced online order fulfilment capabilities — a trend already evident within the F&B sector, with 73% of respondents agreeing that click-and-collect and F&B take-away services will become a regular offering.
The real estate consultancy added that retailers can enhance click-and-collect options and incorporate brick-and-mortar stores into last mile delivery networks, and also allocate more in-store space for consumer experience. Landlords, it added, can partner with tenants and/or on demand delivery apps to enhance logistics operations such as service counters for in-mall pick up and on-demand delivery from shopping centres.