This article first appeared in City & Country, The Edge Malaysia Weekly, on September 24, 2018 - September 30, 2018.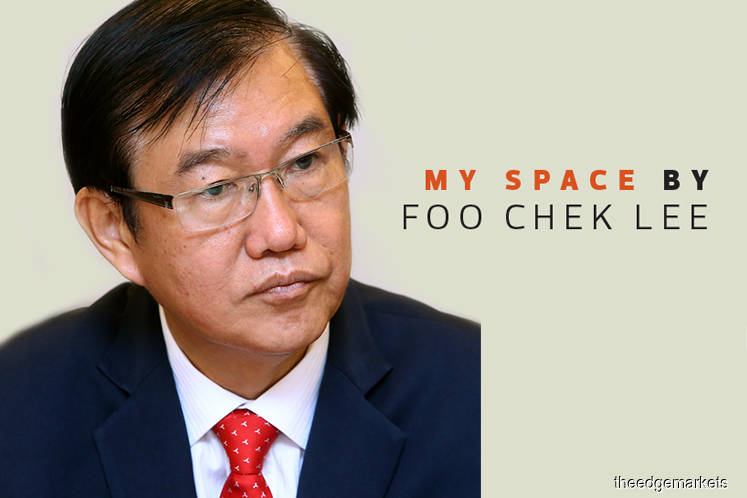 Last month, the Construction Industry Development Board Malaysia (CIDB) raided a construction site in Cheras and found that almost all of the 111 foreign workers — 106 of them, to be exact — were illegal.
The errant employer is liable to be fined RM5,000 per worker — which would amount to RM530,000 for 106 workers — a large sum that could put someone out of business.
But on closer scrutiny, MBAM has come to understand that there is more to this than meets the eye.
Granted, a contractor was desperate to deliver on time but the facts indicate he was likely caught out by the shortage of foreign labour during the transition period. The applications of over 40,000 undocumented workers remain in limbo. Third-party recruitment agents, who were processing their applications, have had their services terminated.
Approvals are still pending as the Immigration Department handling the backlog of applications did not receive a complete set of the documents required for it to proceed.
CLAB faces difficulty to get foreign workers
The Construction Labour Exchange Centre Bhd (CLAB) is tasked with tackling the shortage of foreign workers in the construction industry. It has a quota to recruit a given number of workers for small-time contractors. Applications for fewer than 100 workers must go through CLAB, which charges a processing fee of RM300 per worker.
CLAB itself is in the same predicament as the contractor caught employing illegal workers. It has no foreign workers to supply during this transition. Employers who approached CLAB with documents showing they are allowed to employ a certain number are not getting the workers they need.
MBAM urges the government to reopen the rehiring programme by extending the facility for another six months to resolve the labour shortage.
Request to reactivate rehiring programme
There is a call to the government to carry out a final round of the successful rehiring programme, which ended in June. It was a commendable and worthwhile effort and it should be extended by another six months since a sizeable number of undocumented workers are still not getting the green light to work here.
MBAM urges the government to simplify the application procedure to ensure faster approvals in order to resolve the current shortage of labour. There are 15,000 construction projects ongoing at any one time in the country.
We recommend that foreign workers who are 45 years old be given an extension of 10 years instead of the normal five years while those below 45 be given an extension of 10 years plus another five.
These foreign workers are already skilled, having been trained here, and it would take a long time to train newcomers. Another cost-saving measure would be to require foreign workers to have their skills accreditation done in their home countries.
RM10,000 levy for skilled workers after 10 years is stiff
We thank the government for allowing skilled foreign workers whose work permits had expired after 10 years to continue to be employed. However, the levy of RM10,000 per worker to be paid by the employer starting Oct 1 will be a heavy financial burden, especially for small-time contractors. Furthermore, three years is not sufficient time to train replacement workers as local workers in the industry are also ageing.
These contractors will have to pay on average an extra RM1,000 a month for each skilled foreign worker they retain.
Two-tier levy would be welcome
The proposal for a two-tier levy better reflects the reality on the ground. At a recent meeting with CIDB, MBAM suggested that the levy for general workers should remain the same and that for skilled workers be lowered.
The levy should be collected once in six months to allow small-time contractors to manage their cash flow and not end up overpaying if their employees work for less than six months.
It would be better if a three-year grace period were given before increasing the levy as it makes sense to allow the current uncertain market scenario to stabilise before initiating a hike in the levy that would increase the cost of doing business.
4th work-based learning series
Politeknik Ungku Omar has signed a note of collaboration with MBAM to continue the latter's engagement to accept 25 PUO students to spend eight months with 11 participating companies under the Work-Based Learning programme.
In the fourth series, 25 students will experience real-work situations for eight months, which will help to produce quality graduates and increase the number of Malaysians who choose the construction industry as a career path.
The second note of collaboration will cover the engagement until Aug 31, 2021.
Sales and Services Tax
A lot of uncertainty prevails as the Sales and Services Tax takes effect. MBAM would appreciate more clarity from the government as the SST impacts 140 supporting subsectors in the construction industry. Suppliers of high-tension wire are asking why their construction products have not been exempted while sand, cement and iron were spared.
SST impacts existing construction contracts. During the Goods and Services Tax regime, the tax could be claimed back but with the implementation of the SST, contractors are unable to reclaim what they have paid.
---
Foo Chek Lee is MBAM president and managing director of Pembinaan Mitrajaya Sdn Bhd