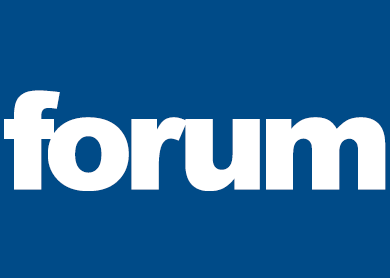 THE Malaysian economy is in a rather odd situation. Policymakers have made several decisions that are unpopular but necessary. Despite the desire to get things right and inspire investor confidence, a strong mood of doubt and uncertainty has besieged the economy.
Why has that happened and what could have been avoided?
There is no doubt that domestic events are contributing in no small measure to the volatility of the ringgit.  There is concern about the health of 1Malaysia Development Bhd (1MDB).  The present management has not been able to assuage suspicions about the project. In addition, news, such as Mara's investments in Australia and allegations that certain properties were bought at inflated prices, does not help.
Malaysia's contingent liabilities have also been rising, from 9% of GDP in 2008 to 15.9% in 2014.  The question is whether 1MDB will add more strain to this increasing figure.
True, the debt-to-GDP ratio is at 53.8%, which is below the self-imposed ceiling of 55%.  But the problem is that the ratio was 43% in 2008.  One must keep in mind 1MDB's off-budget character, which means government debt to GDP could be higher than reported.
Another factor that causes much anxiety is the unusually large size of errors and omissions in the balance of payments data.
Emerging market specialist Ruchir Sharma, in his book Breakout Nations, points out that when local investors with intimate knowledge of the financial system realise that all is not well with the economy, there is capital flight. Most of this happens through underground channels because of rules limiting capital flow, and is captured by the errors and omissions item.
Is there anything that was done that could have been avoided? Could fiscal reforms have been avoided? Actually, the stab at fiscal reforms and the introduction of the Goods and Services Tax (GST) did much to save the day.
The GST was perhaps, unavoidable.  If that is the case, it should have been introduced years ago, at a time when there was less household debt and the cost of living was less of a burden.
The GST would have hurt less if wages were rising faster. Several shots of subsidy rationalisation, quickly followed by the GST, were seen as an anti-populist strategy — introduced as if the people did not matter too much and would not be affected by increasing prices of consumer goods.
Yes, fiscal deficits had to be narrowed. But that was like trying to quickly turn an ocean liner around.  Liners are not known to stop at the press of a button, and turn slowly.  Fiscal deficits are a legacy that Prime Minister Datuk Seri Najib Razak inherited.  Here, again, there was no margin of leisure.
Could the government then ignore the demands of international ratings agencies?
No. Fitch Ratings in June 2015 affirmed Malaysia's long-term foreign currency Issuer Default Rating (IDR) at "A-" and local currency IDR at "A", and revised the outlook on the Long-Term IDRs to stable from negative.  This much-praised revision brought much, albeit temporary, relief to the economy.
After all, the Fitch statement was evidence that Malaysia's creditors had confidence in the economy, although they have expressed their concerns with regard to the banking sector and the shock to interest rates.
The other culprits that Fitch has cited as hampering confidence include the declining current account surplus, concerns about governance, rising contingent liabilities and a drop in investor confidence.
It is necessary to please creditors, and the Fitch rating could not have been ignored.  That would have put more pressure than necessary on expectations and anxieties regarding the economy.
Although critics claim that good Fitch ratings were obtained at a cost to Malaysians merely to please creditors, this is not an accurate accusation.  Without a favourable report, investor confidence would be thinner.
What could have been avoided?  Perhaps, unnecessary government involvement in business. Except for the provision of public goods, governments should not poke their noses into business.
Poor institutions are another element that could have been avoided. Good institutions and transparency support the efficient running of the economy.  They inspire credibility and make for a more conducive ecosystem for business.
The absence of good institutions and transparency in public undertakings, government procurement and even in the design of public policy, has the potential to shake investor confidence. And that is a bitter lesson that we are currently learning.
---
Dr Shankaran Nambiar is author of the recently published book, The Malaysian Economy: Rethinking Policies and Purposes. He is Senior Research Fellow at the Malaysian Institute of Economic Research. He is expressing his personal views in this article.
This article first appeared in Forum, The Edge Malaysia Weekly, on July 13 - 19, 2015.