This article first appeared in Forum, The Edge Malaysia Weekly, on July 26, 2021 - August 01, 2021.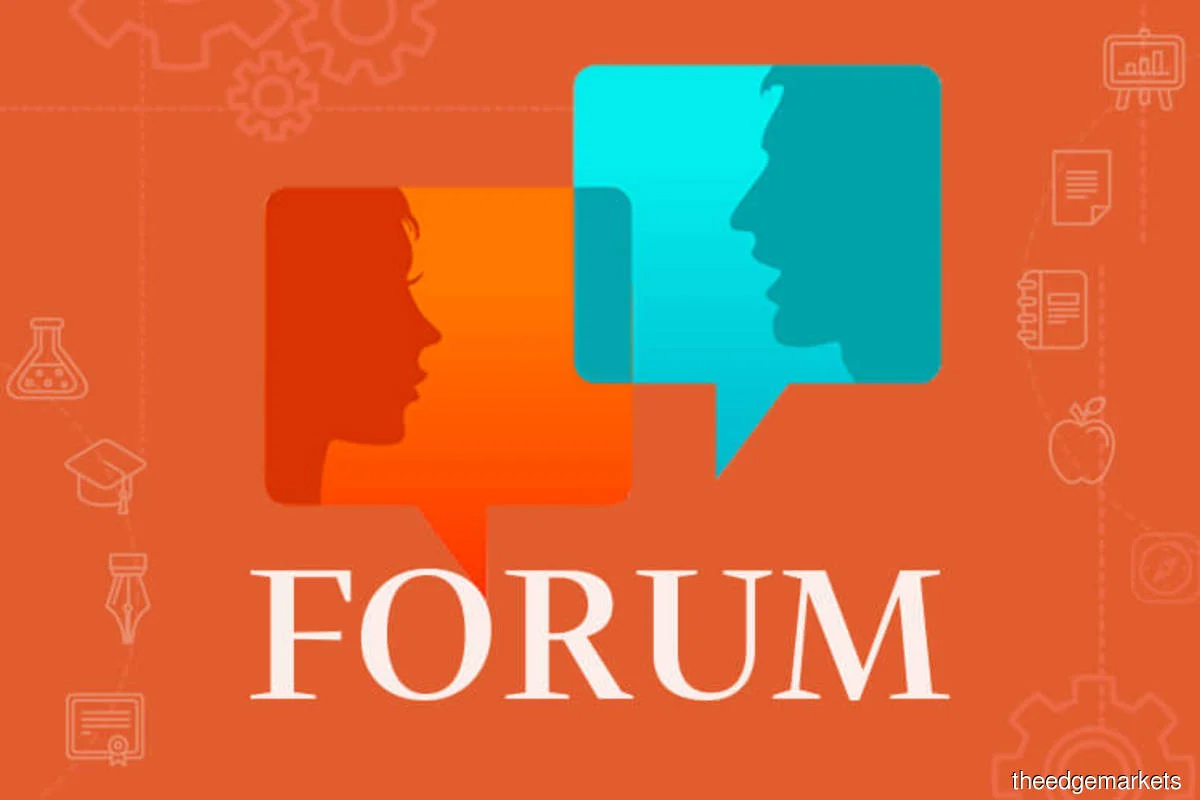 As usual, the truth hurts and is often bitter. The recent "white flag" movement to identify people in need of food has revealed the unexpected. There are no statistics to indicate the number of those in need, but social media reflects a desperation this country has never seen before.
White flags are seen in the city, where flat dwellers live, and on the streets where the homeless and unemployed roam. Long queues of people getting food from responsible citizens, NGOs or charities all over the country are seen. It is truly an emergency situation that had not been imagined under the current state of emergency we are in.
The Covid-19 mitigation strategies, particularly the lockdowns, have had serious unintended consequences beyond our statistical estimation. These include the loss of jobs, livelihoods and incomes, resulting in food insecurity and lack of nutrition among the poor. The pandemic has exacerbated poverty and its impact is disproportional, with the poor suffering the most. The impact of Covid-19 containment is as lethal as the disease itself.
The number of unemployed has surged from about 500,000 before the pandemic to 728,000 in May this year (indicating that about 3.5 million people/family members are affected). The latest round of the Movement Control Order (MCO3.0) is the final blow against the B40 in sustaining a comfortable life. The cash transfers from the government are inadequate and most people have exhausted their savings and EPF money.
We have not recorded deaths from hunger just yet, indicating that food is adequate for distribution for now. Using food security jargon, poor consumers currently lack "affordability" to buy food and, hence, "accessibility" too. When these two capacities are crippled, nutrition security is impaired significantly. The three pillars of food security have collapsed under the impact of the pandemic among the poor segments of the society.
The crisis has unmasked a broken food system. The system is not equitable (the poor suffer from higher loss of income) and not resilient as basic food items have become unaffordable to them. While large retailers fared well under the series of lockdowns, the majority of small-time retailers have closed shop.
Food security in its true framework is not confined to these conceptual pillars — food availability, affordability and utility. Instead, it entails all the elements that support these pillars in a web of interconnectedness. For instance, food availability is a function of production, which is determined by input supply, natural resources and climate.
Affordability is determined by the price of food and market structure. Meanwhile, the nutritional value of consumption notably depends on income, lifestyle and culture. Those variables feed directly and indirectly into the food system. A shock in one element causes ripple effects that cut across the whole food chain.
A monumental shock like the pandemic requires a system overhaul. The previous food crisis in 2008 was the product of an imbalance in supply and demand in the world market. For some countries, the resultant food insecurity was transitional, and recovered in tandem with the market.
The Covid-19 pandemic is a total, systemic shock that is affecting human health, life and the economy. It is global in scale and the infection is still spreading. Under this backdrop, without careful planning, our current transitional food insecurity may turn chronic, where not only will hunger occur but the food system may collapse as well.
The white flag programme and cash transfers are commendable but they are merely fire-fighting solutions, and unsustainable. According to the experts, Covid-19 will be in our lives for a long time as it mutates over time. Forever lurking are periodic shocks which may appear in many forms: price volatility, climactic and natural calamities, disease outbreaks and so on. In the past, Malaysia had passed the food shock test due to its relatively good economic growth, but the pandemic has inflicted both health and economic shocks.
A monumental shock like the pandemic requires us to take a look at the current food system. In the past, there had been structural issues, which have manifested in the current food crisis.
Let us relook our crop mix strategy and land usage. The country's agricultural policy in the past had been lopsided towards industrial crops. In the 1980s, industrial crops were diversified but today, oil palm is prominent while the production of rubber and cocoa is declining.
In 1980, oil palm accounted for one-fifth of the agricultural land and value added. However, by 2020, it accounted for three-quarters of agricultural land but accounted for only 44% of valued added as opposed to food, which accounted for only 10% of agricultural land but 42% of value added.
This simple analysis shows that food commodities provide higher value added per hectare compared with oil palm. The area for oil palm cultivation may reach its ceiling of 6.5 million hectares in 2023. This scenario suggests it is about time for Malaysia to focus her greatest bio-diversity assets — sun, water and fertile land — on food crops instead.
A "food first policy" policy shift can push the country's food system into a new horizon of sustainability.
The country should lay the foundation for a resilient and healthy food system that is socially, ecologically and economically sustainable. Resilient here is also defined as the food sector's capacity to prevent, anticipate, prepare and recover from supply chain shocks.
A resilient food system would lead to a "self-sustainable" food sector. This entails introducing new strategies and reenergising the conventional policies.
The new strategies include first, to integrate resilience into the food system — to consider the impact from multiple shocks such as diseases, climate change, financial shocks and conflicts.
The second is to build a stronger convergence of science and policy in productivity improvement, food nutrition and safety.
The third is to institute a smallholder-centric policy that empowers them with knowledge and entrepreneurship.
The fourth strategy is to encourage creativity and innovations in digitalisation of the supply chain, from production to consumer retailing, including e-commerce, logistics, procurement and e-payment. The fifth is to provide incentives and subsidies for community-based activities (such as urban and community farming).
Other strategies to improve the food sector include expediting R&D towards high-tech farming to improve productivity, build tracing systems and standards for food quality, improve market access and build support systems for smallholders through insurance, social protection and agriculture diversification.
---
Fatimah Mohamed Arshad is head, Agriculture and Food Security Cluster, Academy of Professors, Malaysia (APM); senior fellow at Institute of Democracy and Economic Affairs (IDEAS); and research fellow at Universiti Putra Malaysia