This article first appeared in Forum, The Edge Malaysia Weekly, on July 12, 2021 - July 18, 2021.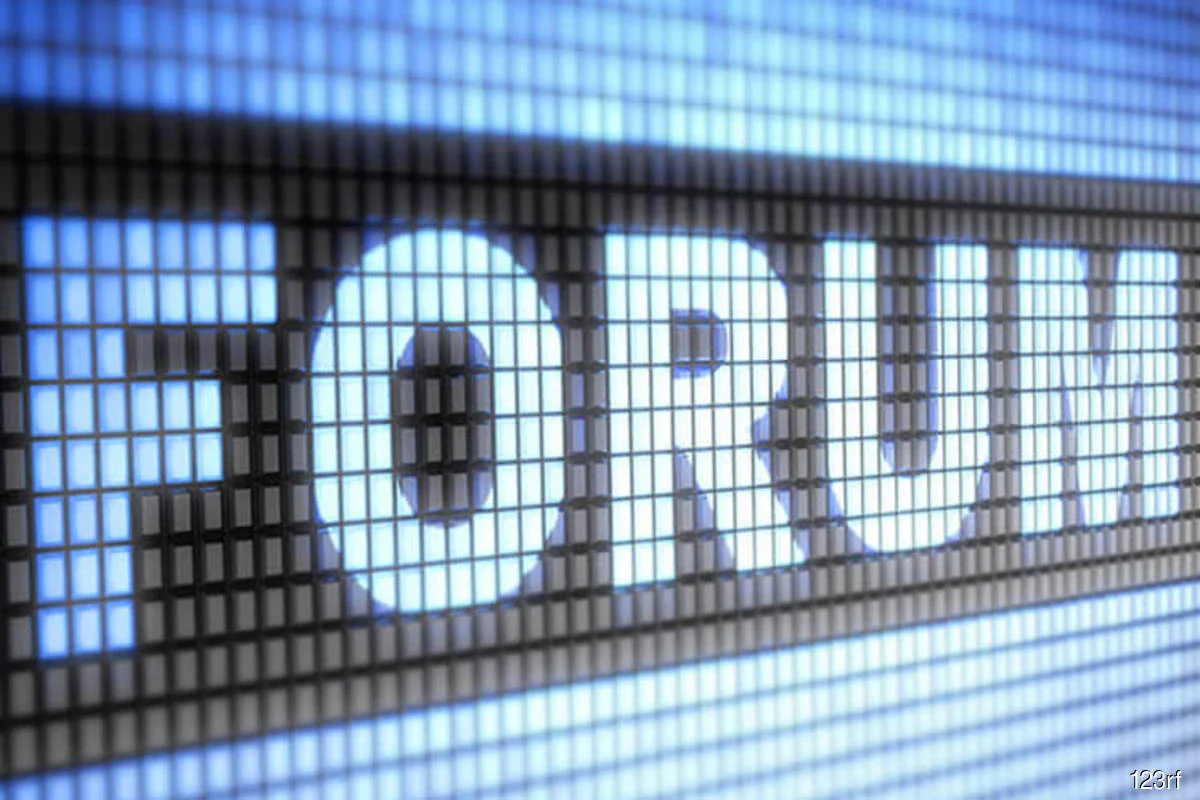 The beating heart of modern enterprise lies in how its "plumbing" — factors of production such as inventory and human resources — is analysed so that it can do more and more for less and less. Much navel-gazing in recent times has focused on the catch-all phrase of digital transformation, especially in a post-pandemic word.
But that "transformation" is largely designed to re-organise culture and processes with even newer technology. Control of the factors of production and virtually all processes still lies with the management and, to a lesser extent, a few empowered employees.
It has been nearly 30 years since the term "enterprise resource management", or ERP, emerged as a set of software to manage resources, balance books and handle functions such as procurement and delivery. Bells and whistles have been added over the decades in the form of add-on specialised applications and, more recently, sensors or Internet of Things (IoT).
But the confluence of three factors now calls for a tectonic shift from the old paradigm. Instead of post-mortem analysis of data and recalibration of processes and factors of production, it is time to usher in the self-learning, self-healing enterprise.
Powered by smarter chips and software, artificial intelligence/machine learning (AI/ML) and 5G connectivity are gaining maturity amid an urgent need to retool business models in a post-Covid-19 world. Employees have also stayed at home long enough for many to question the meaning of work itself. How corporations navigate these trends will determine the winners and losers.
ERP as we know it is stuck with the paradigm of managing the enterprise in a "review the past" mode. Software controls the input of factors and measures the output of past actions and decisions to improve future outcomes. ERP is largely viewed as a digital dashboard — albeit increasingly smarter — that can measure, interpret, predict and possibly offer options.
It empowers top management to make better decisions. However, even in very mature organisations that have been able to gather and harmonise data effectively, the decisions are based on historical data. Power to change and decide rests with the C-suite, not the software.
The machine is fed terabytes of data and instructions, and it obeys. Empowerment beyond delivering a smarter dashboard is taboo, laden with dark foreboding of a dystopian world controlled by machines that can end up controlling and then destroying its human masters and the corporation that had fed it — until now.
The forces of change have reached a tipping point, which calls for a serious review of the accepted paradigm of ERP. Instead of just pushing our better insights or more informed options, post-Covid-19 ERP must allow at least some empowerment and decision-making by the software itself.
This is no longer futuristic daydreaming. The aspects of such new-age machines have already crept into smart cars and aviation, two sectors that have matured in R&D. Their digitalisation capabilities are very advanced, owing to the inherently intensely competitive landscape they operate in.
But why confine this empowerment to Tesla and the likes of new-generation aircraft? What functions can be empowered — at least in stages — for critical sectors such as power, cement and chemical plants with big-ticket assets that are not allowed to fail?
A mindset shift is needed to pivot beyond traditional ERP and enterprise asset management (EAM) towards AI/ML-enabled empowerment of software to decide and implement certain functions.
Take the arduous process of procurement. Software can be trained to select important vendors by sifting through reams of past records and market data to rank them by price, quality and delivery times. The shortlisting is in itself a decision that can be delegated to software, which can also auto-order low-value items such as cleaning rags, drinking water and even components.
Similarly, a piece of equipment that has undergone extensive usage and has been informed by the software (through sensors) that dust and humidity levels have been unusually high of late can instruct the shop floor mechanic to take corrective action earlier than usual.
Or the retail assistant at the check-out counter can be instructed by the software — not his human superior who may be busy elsewhere — on how much discount to give to a loyal customer or whether to accept the return of an item even if the policy is not clearly defined.
Over time, such decisions made by software can increase. The beating heart of the enterprise is now helped by a self-learning brain that can think and decide, at least within approved parameters.
The payoff for enterprises is not just doing much more with much less. It also liberates employees — especially millennials and Generation Z — who can feel more fulfilled about getting on with the true purpose of their roles.
The procurement manager can have more time to build strategic vendor partnerships as he or she is freed of some decisions already made by the software. The mechanic can take software-instructed actions that prevent future problems and move on to other tasks. The sales assistant can increase personal touch and increase sales, and so forth.
It is time to start freeing up the enterprise from the old shackles of hierarchical decision-making, rigid processes, silos and drudgery of repeated tasks. Let the machines rise.
---
Harsh Vardhan is president and head of ERP solutions at Ramco Systems, a software and services provider based in India