This article first appeared in Enterprise, The Edge Malaysia Weekly, on December 25, 2017 - December 31, 2017.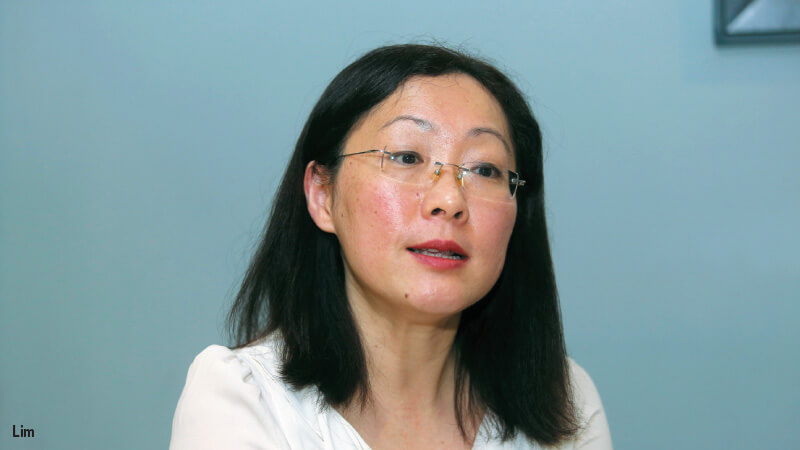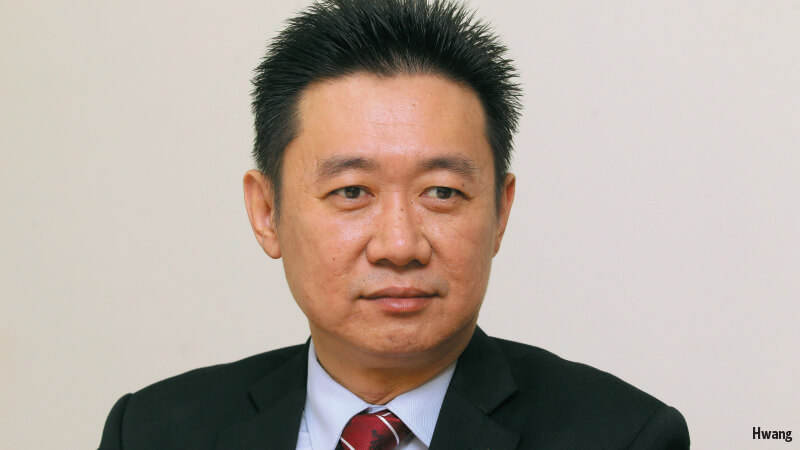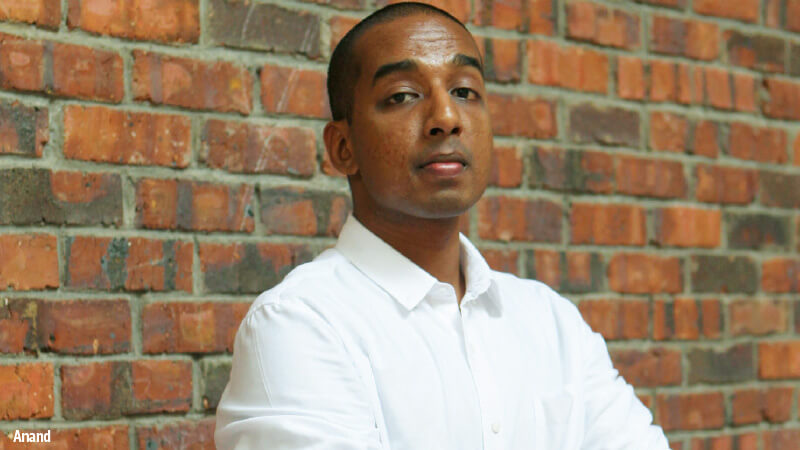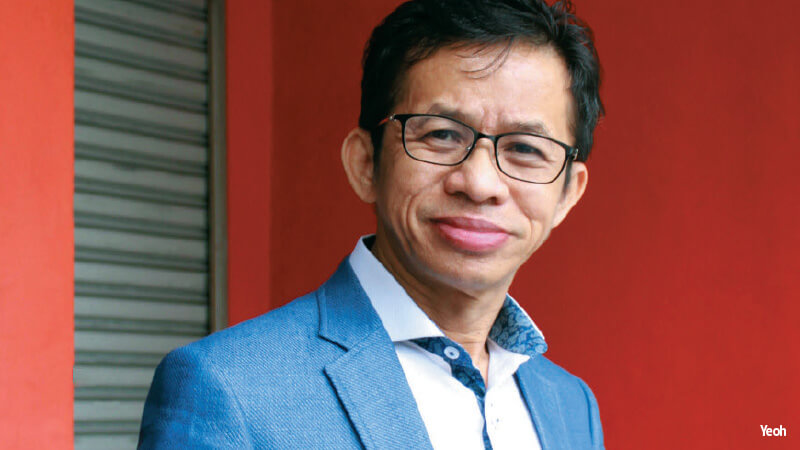 Finding the right market and local partner is crucial for entrepreneurs looking to move into new markets. This is where networking comes in. Many entrepreneurs use various avenues to mine for connections and, hopefully, find like-minded partners in their ideal locations.
These days, entrepreneurs are spoilt for choice. Here is a selection of networking platforms to consider.
Entrepreneur incubators
Incubators can be selective, but entrepreneurs can often gain valuable access to mentors and global resources through these organisations. An example is Endeavor Malaysia, the local affiliate of a global group that aims to nurture entrepreneurs and accelerate their companies' growth.
"I think networking is important, not just in terms of finding local partners and suppliers but also in understanding the market in the lead up to expansion. This is crucial as it is essential that entrepreneurs are able to comprehensively answer the question of whether or not they should go abroad in the first place," says Endeavor Malaysia managing director Anand Krishnan.
The entrepreneurs who are part of Endeavor have access to mentors who are experienced in their fields. And these mentors help the entrepreneurs connect with consultants who have the right expertise and foreign business owners.
"In Malaysia, we put one of our Endeavor entrepreneurs who wanted to expand into China in touch with a mentor who had extensive experience consulting with clients in that market. From the short session, the entrepreneur got advice on how to assess local partners, create a risk mitigation plan and understand consumer behaviour. He even received advice on business documentation and product pricing. That is the power of getting an expert adviser who can help outline the things you need to be wary of even before you set foot in the market," says Anand.
"We helped another entrepreneur navigate through a challenging business environment in a foreign country by putting him in touch with a long-time business magnate in that country. The mentor helped the entrepreneur come up with alternative steps to take and made useful connections with service providers and other advisers that were able to provide practical help."
Networking organisations
Another avenue for business owners is established networking organisations. Some only have local networks while others, such as the Business Network International (BNI), have a presence in over 70 countries and more than 226,000 members.
"Our tagline is 'local business, global network', meaning you do business locally but you are connected globally," says Marcus Hwang, assistant national director of BNI Malaysia.
BNI mainly helps members give and receive referrals. Local chapters have weekly meetings where members get to know each other and offer referrals. There is a strict attendance policy to promote discipline and commitment — something that Hwang says is crucial to build trust among members.
The organisation's practices and emphasis on building trust help connect members regardless of where they come from. "Some members find this very useful. One member in particular had just opened a branch in Hong Kong, which was not doing well. She had tried making cold calls and sending out emails. But for every thousand emails, she would only get one response, if any," says Hwang.
"So, she joined BNI and sent out emails to members that read: 'This is my profile. I would like to meet up with you for a one-on-one.' Being a BNI member, she was able to get one appointment for every six emails."
The BNI chapters in each country host a national convention annually and members from other countries are free to attend. The members from other countries can also contact a foreign chapter for a visit.
Hwang emphasises that BNI is very strict in terms of its attendance policy and expectations of what membership entails. Members have to contribute weekly by providing referrals or testimonials, for instance. The members are also given training on how to present their businesses and get referrals.
If a business owner is willing to commit, BNI can be a good avenue to connect with global members. Each member's information and contribution to the organisation can be viewed on the organisation's portal — BNI Connect.
Hwang's advice for business owners who want to network with the aim of expansion is to join international networking organisations such as BNI. "I can't simply sell BNI because we want to be very strict. But an organisation such as ours would be very good because you can tap the international market quite easily," he says.
"For example, if you would like your work to be outsourced to India, you can easily connect via BNI Connect or go through our office and we will connect you to somebody in a chapter over there. You can also go through the chapter's members' list to see who the members are."
Government agencies, associations and chambers of commerce
Government agencies, such as the Malaysia External Trade Development Corporation (Matrade) and SME Corp Malaysia, often offer free networking opportunities for business owners to meet international partners or go abroad. The opportunities offered by Matrade include grants and subsidised fees for exhibiting at trade fairs abroad.
Lim Li Sze, co-founder and operations director at Medical Innovation Ventures Sdn Bhd (Mediven), a local medical diagnostics start-up, says she makes sure to attend international medical device trade fairs to make connections. "We need some market intelligence. So, some trade fairs are more renowned. The who's who of medical devices attend these fairs. So, if you want to get your name out there, you have to attend them as well.  For example, there is a big one in Germany called Medica and another in Dubai known as Arab Health."
By participating in these trade fairs, entrepreneurs can meet distributors and suppliers from other countries. "Before appointing distributors, it is important to find out how strong they are in their territory and if they sell products to the same target customers," says Lim, adding that such information includes the size of their sales force and how good their after-sales support is.
Matrade also organises talks that feature business leaders from overseas. Datuk Dr Jayles Yeoh, deputy vice-chancellor of Asia Metropolitan University (AMU) and vice-president of the Asean Retail-Chains and Franchise Federation (ARFF), says business owners can receive information on Matrade's events through business associations.
"ARFF always gets invites directly from Matrade and we ask our members to go and listen to these talks to prepare themselves. The best networking platforms in this country are Matrade and SME Corp. I think they conduct a lot of seminars — sometimes on countries you have never heard of before," he says.
Yeoh used to be in charge of bringing the Limkokwing brand abroad when he was vice-president of the university. Now, as deputy vice-chancellor at AMU, he is responsible for setting up franchises of the university in other countries. AMU currently has a presence in China, Saudi Arabia, Myanmar and Turkey.
Some associations organise networking trips abroad. Yeoh says ARFF tries to organise three or four trips a year to visit chambers of commerce and local businesses overseas. "A lot of people think networking means having drinks, but not necessarily. It also means serious business matching."
Foreign chambers of commerce based in Malaysia often host events where entrepreneurs can gain useful contacts. For instance, the British Malaysian Chamber of Commerce provides contacts and bilateral trade assistance for Malaysian companies that wish to expand to the UK.
Networking tips
Networking is a crucial step in identifying the right partner and market, but how should business owners conduct themselves when they successfully obtain such an opportunity? Here is some advice from industry mentors and networking experts.
Reach out to Malaysian entrepreneurs in foreign markets and share knowledge
Endeavor Malaysia managing director Anand Krishnan says local entrepreneurs should reach out to their peers in foreign markets who have successfully built their businesses, even if they are operating in different industries. "Gaining perspective from someone who has already done it can prove invaluable and often provides entrepreneurs with very practical first steps," he adds.
"In terms of what questions to ask, it is key to understand the actual market opportunity, local business and regulatory challenges as well as the availability of key talent for the venture in the foreign market. Another important consideration is the nature of the partnership and the type of relationship you want to have with your foreign business partners."
Anand says the tech industry has been successful in knowledge and information sharing, which is something other industries should learn. The ease and willingness to share information have helped tech entrepreneurs move between regional ecosystems more easily.
"I think entrepreneurs in most other industries have a difficult time networking as the ecosystems between regions are not as well connected. This means it is more difficult to find answers. You have to be resourceful and look at multiple sources of information as opposed to expecting that you will find all your answers in one place. Sourcing talent is also difficult for those in traditional and very niche industries, particularly if there are language and cultural barriers," says Anand.
"In general though, entering a foreign market for the first time is always tricky. But it tends to get easier after that. Once you have experience, it is easier to figure out what to do and how to do it."
A simple way to begin scouting for these people could be through social media platforms. "LinkedIn would be a great, free way to start connecting with people in a foreign market as well as to get an initial sense of whether it is a viable expansion target," says Anand.
But entrepreneurs should not get carried away when networking, he warns. "It is entirely possible to get side-tracked at networking events instead of focusing on growing one's business. As a rule, networking should always complement your business strategy instead of being the main strategy for international expansion."
Figure out what the target market needs and wants
Datuk Dr Jayles Yeoh, deputy vice-chancellor of Asia Metropolitan University (AMU), says that before going abroad, entrepreneurs should do their research and figure out if the market will welcome their products and services. This could be done through market research and getting in touch with foreign experts.
"In my case, for example, I am successful in Saudi Arabia and China because I deliver my services bilingually and I have experts ready to translate certain things. The Chinese language is no problem for Malaysians and there are many experts on Saudi Arabia in Malaysia," says Yeoh.
"I haven't gone to Nepal yet because I don't have Nepali experts. Similarly, I have not been successful in Vietnam yet because I know they want it to be in Vietnamese."
He emphasises that it is important for entrepreneurs to figure out how they can help grow the local industry so they are welcome in their targeted country. "I think we have to look at how to help them and not just how to make money from them. How can we help their country develop expertise? How can we transfer knowledge?"
Finding a local partner is important for this reason. "It is about travelling there and looking for them and their coming here. No amount of LinkedIn or Google searches can tell you if you can trust your business partners," says Yeoh.
Build trust through consistent interactions
It takes more than one meeting to network properly. Yeoh learnt the importance of maintaining relationships in China. "That is why in China, they will never start a business with you until you build a relationship with them. When you go there, they never talk business first. They eat and drink with you until you understand each other and only then, do they talk business," he says.
"These principles are true among Asean countries as well. I do not mind taking more time to build a relationship with you, rather than looking at contracts and legal things. That is the secret."
Marcus Hwang, assistant national director of BNI Malaysia, agrees with Yeoh about the importance of taking time to build trust.  That is why BNI requires members to attend the weekly gatherings and set up one-on-one meetings with other members. They cannot miss more than three meetings in six months.
"When you come to a BNI chapter, the very successful ones will insist you go through an interview because we really need to manage your expectations. Trust takes time," says Hwang.
"Don't expect people to give you business once you get in. You still need to build the relationship. It is a lot about giving before you can actually receive because by giving, you build trust and people recognise who you are."
Entrepreneurs who are interested in using BNI as an avenue need to understand what the organisation does and commit to the rules. Their participation is recorded and can be viewed by BNI members abroad, who can then decide if they want to establish a connection.
"You have to be able to give referrals every week in one of the items on the agenda called the 'contribution section'. You cannot stand up and say, 'This week, I have nothing,'" says Hwang.
"It does not look good on you, so you have to do one of three things — have a referral for one of the members, bring a visitor or provide a meaningful testimonial for the business services of a member that you have used."