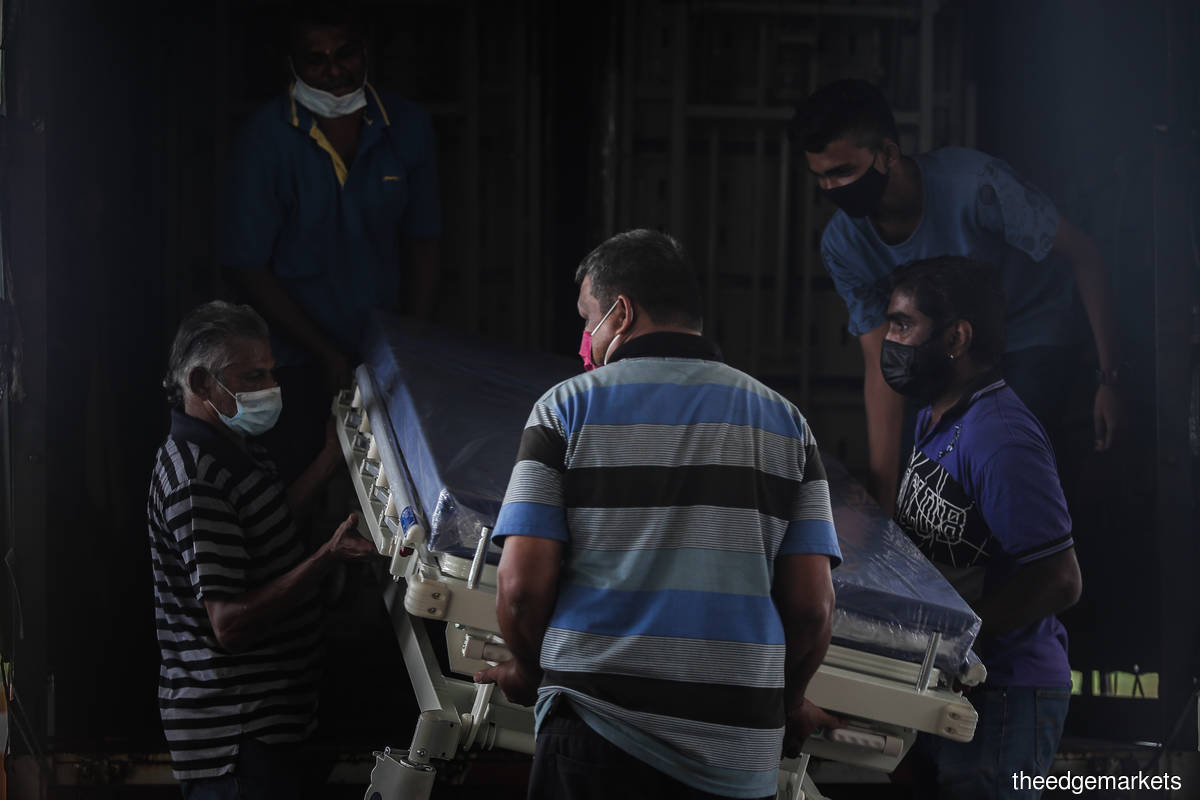 KUALA LUMPUR (Dec 1): New Covid-19 cases rose to 5,439 on Wednesday (Dec 1), compared to 4,879 on Tuesday (Nov 30), bringing the cumulative total cases for the pandemic in the country to 2,638,221 as at 12 noon on Wednesday.
Health director-general Tan Sri Dr Noor Hisham Abdullah said from the total new cases, 5,418 were domestic transmissions involving 5,229 locals, while 21 were imported cases involving 15 Malaysians.
"Out of the 5,439 daily cases reported today, 105 cases were in categories three, four and five, and 5,334 cases were in categories one and two," he said in a statement on the development of Covid-19 here on Wednesday.
Categories one and two refer to Covid-19 patients who are not symptomatic or have mild symptoms, while categories three, four and five are patients with lung infection, requiring oxygen and ventilator assistance.
Dr Noor Hisham said there were 6,803 recovery cases, taking the overall recoveries to 2,544,007.
Apart from that, Dr Noor Hisham said 400 Covid-19 cases were treated at intensive care unit with 161 of them requiring respiratory assistance.
Another six new clusters were detected today with 226 clusters still active nationwide.
He said the Rt value ( rate of infectivity) in Malaysia stayed at 0.95 as reported on Nov 29 to Nov 30.
Detailed information on the current infection situation and spread of Covid-19 in Malaysia will be uploaded on COVIDNOW website at https://covidnow.moh.gov.my and the data is updated at 12 midnight daily.