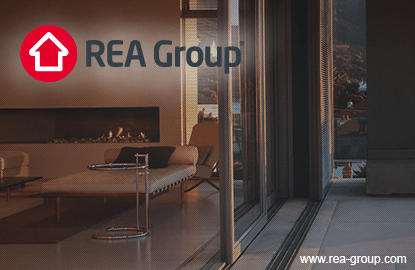 SYDNEY (Nov 2): News Corp's Australian real estate website company REA Group Ltd said it plans to buy out smaller rival iProperty Group Ltd for A$580 million ($414 million), seizing on the target company's footprint in Southeast Asia.
The deal would give News Corp exposure to property markets of Thailand, Indonesia, Malaysia and Hong Kong just as Australian real estate advertisers like REA brace for a downturn at home following several years of double-digit growth.
In a statement on Monday, REA Group said it plans to pay A$4 per share for the 77.3 percent of iProperty that it does not already own, giving the target company a market capitalisation of A$751 million. iProperty would recommend the deal in the absence of a better offer.
iProperty shares jumped as much as 11 percent in a weaker overall market to A$3.90, their highest since March 2014. REA shares rose 1.3 percent.
Douglas Loh, a portfolio manager at Acorn Capital, iProperty's third largest shareholder with 4.7 percent, said the offer was below the target company's share price 20 months ago and that the acquisition would benefit REA by giving access to new growing markets.
"If you believe in the growing Asia story and high adoption of mobile and Internet platforms and so on, there's significant potential being able to integrate the two together," Loh said, adding that he will rely an independent expert report to decide whether to accept the offer.
REA said it was advised by Citigroup Global Markets Pty Ltd on the deal, which will be put for a shareholder vote in January.