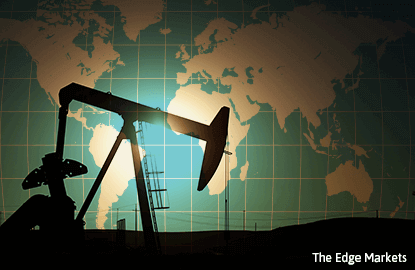 KUALA LUMPUR (Dec 1): Oil and gas-related stocks advanced this morning after oil exporters agreed yesterday to cut output.
Among the top gainers were SapuraKencana Petroleum Bhd, Uzma Bhd, Deleum Bhd, Dayang Enterprise Holdings Bhd and Bumi Armada Bhd.
At 9.16am, SKPetro jumped 6.25% to RM1.53, Uzma up 5.97% to RM1.42, Deleum 7.32% to 88 sen, Dayang 7.79% to 83 sen and Bumi Armada 3.92% to 53 sen.
The world's largest oil exporters agreed on Wednesday to cut output for the first time in eight years to erode a global supply overhang that has persisted for two years and halved the value of a barrel of crude, according to Reuters.
The Organization of the Petroleum Exporting Countries said it would agree to limit crude oil output to a maximum of 32.5 million barrels per day (bpd) starting Jan. 1 for six months, it said.
The cut was at the low end of production of a preliminary agreement struck in Algiers in September, and reduces production from a current 33.64 million bpd, said Reuters.