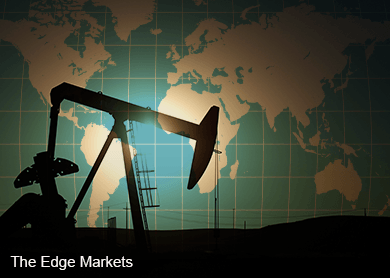 NEW YORK (Nov 3): Oil prices fell on Monday after soft Chinese factory data raised worries about energy demand in the No. 2 economy, while record high Russian crude output suggested little easing in the global supply glut.
Also pressuring crude futures was heating oil, which fell on expectations of inventory builds from unseasonably warm weather. Traders also expect stockpile rises in ultra low sulfur diesel, a variant of heating oil, as more plants emerge from the autumn maintenance cycle for U.S. refineries.
U.S. crude oil stockpiles likely rose by 2.7 million barrels last week, growing for a sixth consecutive week, a Reuters poll showed. Industry group the American Petroleum Institute (API) will issue its preliminary inventory data on Tuesday before official numbers on Wednesday from the U.S. government.
Brent, the global crude benchmark, settled down 77 cents, or 1.6 percent, at $48.79 a barrel.
U.S. crude futures closed down 45 cents, or 1 percent, at $46.14.
Early in the session, oil saw some support as the dollar came under pressure from data showing a fourth straight month of declines in October in U.S. manufacturing activity.
The dollar later rebounded, trading almost flat against a basket of currencies.
"In any event, the specter of significant slippage in Chinese oil consumption remains as an important background bearish consideration in our view within a market that is still very much oversupplied," said Jim Ritterbusch at Chicago-based oil consultancy Ritterbusch & Associates.
China's factory activity fell for an eighth straight month in October, a survey showed.
Oil prices have tumbled by more than half since June last year on a global supply glut. Worries about the glut grew on Monday, when Russia reported that its October oil production hit a post-Soviet record of 10.78 million barrels per day.
The data reflected Russia's strategy of defending its market share as rivals from the Gulf start supplying Moscow's traditional markets.
Last week, a Reuters survey showed sector analysts expected oil prices to remain weak next year as OPEC will likely stick to its stance of maintaining record-high production when it meets on Dec. 4.
OPEC member Iran is moving toward ramping up oil production and exports to Western consumers after starting decommissioning work on uranium enrichment under a nuclear deal struck with world powers in July.