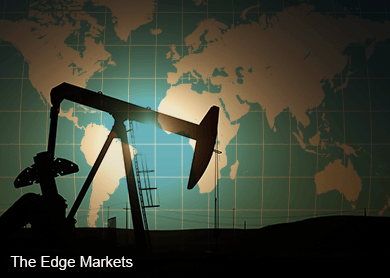 BENGALURU (Sept 1): Oil prices have fallen too far, too fast and should recover gradually over the next year as supply growth slows and demand recovers, a Reuters poll showed on Tuesday.
Benchmark North Sea Brent crude is likely to average $62.30 a barrel in 2016, up from an average so far this year of around $57.60, the monthly survey of 30 analysts said.
U.S. crude is seen averaging $57.00 a barrel next year, the poll showed.
That is a big cut in forecasts since the last oil price poll conducted at the end of July, which projected Brent would average $69.00 next year and U.S. crude would average $63.80.
Global oil markets have fallen by a third since May and are still well under half their value a year ago thanks to a huge oversupply of fuel and sluggish demand. Worries over China's economy have compounded the falls in recent weeks.
But analysts say much lower oil prices over the last few months have stimulated more demand for fuel in many parts of the world, particularly in the United States and the Middle East, and oil production growth has also started to fall.
This will help balance the market and should feed through to higher prices in the coming months, they say.
"We see oil prices gaining momentum next year, especially by the second half, ending up 2016 roughly 10 percent higher than 2015," Raymond James analyst Pavel Molchanov said.
Hans van Cleef, at ABN Amro in Amsterdam, agreed:
"The market will start to realise soon that it may have pushed oil prices too low too fast. An upward correction could therefore be seen soon," Van Cleef said. "Oil prices could start to pick up at a moderate pace."
For 2015, the Reuters poll forecast an average Brent price of $57.40 a barrel. For that to be realised, Brent will have to rebound sharply over the next four months, something many analysts see as possible.
Oil prices hit 6-1/2-year lows last week but rallied towards the weekend, taking Brent to $50 a barrel.
Of the 27 analysts who participated in both the latest poll and that for July, 18 cut their 2015 forecasts, while nine kept them unchanged. None raised their forecasts for Brent.
Credit Suisse had the highest 2015 and 2016 forecasts for Brent at $62.90 and $76 a barrel, respectively. Natixis had the lowest Brent 2015 view at $51.90.