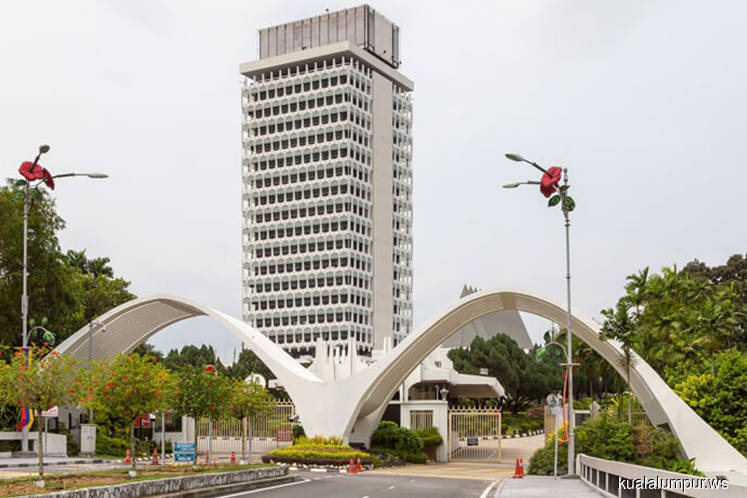 KUALA LUMPUR (July 15): Opposition leader Datuk Seri Ismail Sabri Yaakob (BN-Bera) verbally requested that Finance Minister Lim Guan Eng be referred to the parliamentary Committee of Privileges over remarks made by the minister suggesting that RM19.4 billion in goods and services tax (GST) refunds were stolen by the previous government.
"The minister's comments have misled parliament," said Ismail.
Deputy Speaker Nga Kor Ming said the motion to refer Lim had to be done via a written petition.
Following Nga's response, Khairy Jamaluddin (BN-Rembau) and Datuk Seri Wee Ka Siong (BN-Ayer Hitam) requested that the motion to refer Lim be discussed immediately and asked for guarantees that this would be done during this session of parliament.
Khairy said house rules allowed for the speaker to refer the issue verbally; however, Nga said in order to be fair, a written reply would be required, as he himself had not read the Public Accounts Committee (PAC)'s report on the GST refunds.
The deputy speaker said he could not guarantee that the matter would be discussed in this session of Parliament as protocol must be followed.
In a press conference after the exchange in the Dewan Rakyat, Ismail said he would submit a written request immediately.
The Committee of Privileges is made up of the Speaker as the chairman and six members nominated by the Committee of Selection.
It is the duty of the Committee of Privileges to consider any matters given to it and issue a statement regarding the matter to the House.
This comes as the PAC's report on the GST refunds, issued today, found that only RM1.5 billion of GST refunds were due as at May 31, 2018, and not RM19.4 billion as claimed by Lim.
See also:
PAC report: Only RM1.5b GST refunds overdue, not RM19.4b claimed by Finance Minister
GST refunds kept in consolidated revenue account violated fundamental trust laws, accounting rules