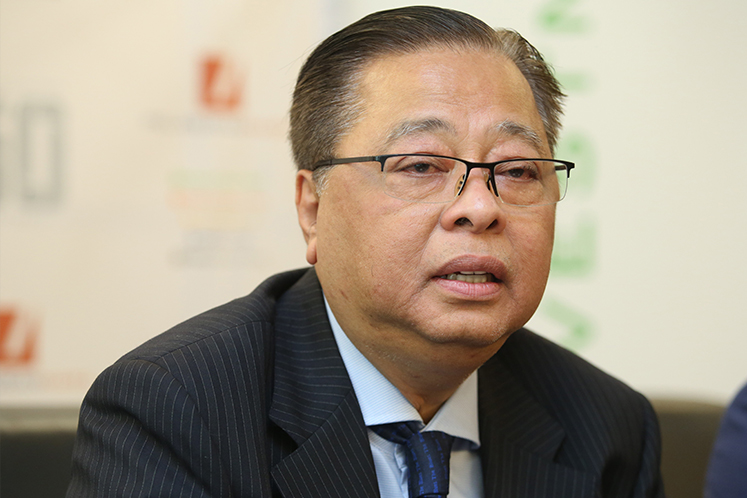 KUALA LUMPUR (Oct 24): Opposition lawmakers welcome the government's decision to ban the sale of the pro-China "Belt & Road Initiative For Win-Winism" comic book here.
"We applaud the home ministry for taking swift action in banning the comic book," Opposition leader Datuk Seri Ismail Sabri Yaakob (Umno-Bera) told a news conference at the Parliament today.
Ismail Sabri said he and other opposition members concur with the ministry's reasoning for the ban, that is, the 164-page comic book promotes communism and socialism, as well as being factually inaccurate. 
He is of the view that DAP is involved in the comic book's release and urged the home ministry to investigate the party's leadership and anybody involved in the release, circulation and creation of the controversial comic book. 
Datuk Takiyuddin Hassan (PAS-Kota Baru), meanwhile, qualified that the opposition's criticism of the book should not be viewed as racist as communism and socialism are ideologies used by different races. 
The comic book is authored by former DAP member Hew Kuan Yau and includes a forward by DAP secretary-general and Finance Minister Lim Guan Eng.
Earlier today, the home ministry gazetted a prohibition order on the comic book, saying that the publication was found to have content that may "endanger public order and security" and "distort the mind of the public".
The prohibition order gazette under Section 7(1) of the Printing Presses and Publications Act 1984 specifies that "the printing, importation, reproduction, publication, sale, production, circulation, distribution or possession of the publication is strictly prohibited in Malaysia".
See also:
Muhyiddin: Selling banned BRI comic? We will confiscate them
Opposition's move to debate ban on Belt and Road comic dismissed